Talent management
Culture in Law Firms: Best Practices for Engagement and Retention in a Hybrid World
Secure 25% pre-publication discount today. Enter 'VFC25' at the checkout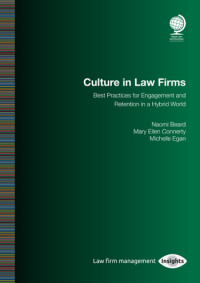 Shaping Culture in Law Firms examines how this rapid shift has affected law firms, explores post-pandemic law firm management trends, and explains how law firm leaders can cultivate strong bonds within the firm and with clients, as well as retain and engage top talent. Crucial to all this is the integration of effective diversity, equity and inclusion (DE&I), wellbeing and engagement strategies.
This Special Report looks at the lessons learned during the pandemic and how they can help refine law firm management approaches.
Publication date: Mar 2024
Price: £95.00
Stress and Burnout in Law Firms: Leadership Challenges and Choices
Secure 15% time-limited discount today. Enter 'SO2023' at the checkout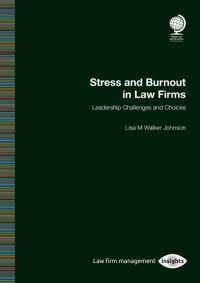 This practical guide summons lawyers, leaders and managers to greater alertness about stress-producing factors in the workplace and to more effective applications of practical responses and methods in the special conditions and circumstances of the practice of law in today's often intense and highly competitive environment. It is written expressly for professional colleagues who want to work together in common cause to bring greater awareness to wellness needs and to minimise excessive stress or distress in the legal workplace, positively impacting workplace culture, professional relationships, firm reputation, talent retention and profitability.
Publication date: Jun 2022
Price: £125.00
Diversity and Inclusion in the Legal Profession, Second Edition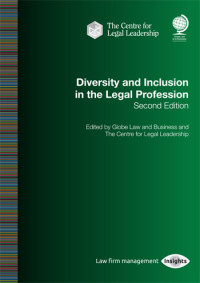 This Special Report explores strategies for maximising inclusion and diversity in the legal profession both in-house and in private practice. The second edition has been fully updated to take into account the pandemic and the adverse impact this has had on diversity and inclusion, along with other developments and includes new chapters on belief, ageism, mental health and intersectionality.
Publication date: Apr 2022
Price: £95.00
Thriving in a Multi-generational Law Firm: How to Increase Communication and Collaboration Among Lawyers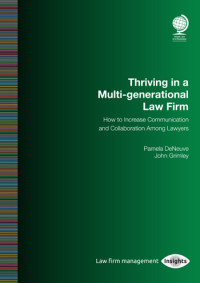 This Special Report identifies the conflicts between the different generations currently working in law firms, which, if they continue on their current trajectory, will compromise the long-held traditions and culture within the legal profession. It will address how generational differences set up conflicts between colleagues and will promote different ways to create positive change and harmony within firms. It contains a key analysis of why associates leave, the cost of turnover (which is in the billions of dollars), and what law firms can do to increase retention and productivity.
Publication date: Nov 2021
Price: £85.00
Essential Soft Skills for Lawyers: What They Are and How to Develop Them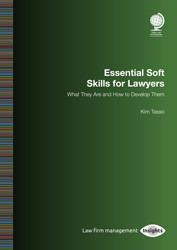 This Special Report offers a research-based view into the importance of soft skills for modern lawyers and how law firms develop essential soft skills – whether to comply with SRA rules, to lead productive teams, to provide the best service to clients or to grow their practice. This report is the guide to developing the skills needed to get ahead and stay ahead in your legal career.
Publication date: Jun 2020
Price: £95.00
Partner Retirement in Law Firms: Strategies for Partners, Law Firms and Other Professional Services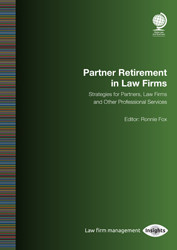 Many professionals, especially those who own all or part of their firm, find it difficult to think about retirement. Partner Retirement in Law Firms is designed to help reduce procrastination and encourage proactive retirement planning. In this new Special Report, expert contributors provide tips and guidance for navigating the difficult aspects of retirement in the broad context of career planning.
Publication date: Mar 2020
Price: £95.00
Smart Collaboration for Lateral Hiring: Successful Strategies to Recruit and Integrate Laterals in Law Firms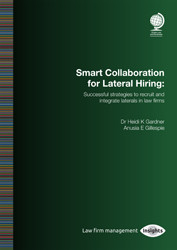 This Special Report offers a new, research-based approach for law firms to improve their lateral hiring process and results by engaging new hires in smart collaboration. Laterals who collaborate with their new colleagues are significantly more likely to stay with the firm longer, to hit or exceed their targets, and to thrive professionally. Firms need a well-constructed plan, a relentless focus on execution, and clear accountability processes if they expect to help laterals achieve two-way collaboration quickly and efficiently. This Special Report offers the tools, processes, and best practices for successful implementation.
Publication date: Oct 2018
Price: £68.00