Oil and gas
Intellectual Property in the Energy Sector: Challenges and Opportunities for an Industry in Transition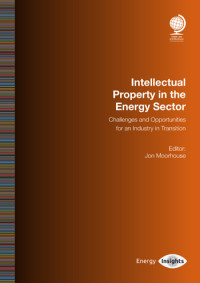 The management of IP in the energy sector is arguably more important than ever. This Special Report looks at the challenges and opportunities that intellectual property issues present for different areas of this broad and rapidly changing sector, including upstream, downstream, renewables, digitalisation, standard essential patents and brand and reputation. It is essential reading for legal advisers and anyone in a commercial role dealing with the energy sector who is seeking a deeper understanding of the vital role intellectual property plays in shaping and achieving business objectives.
Publication date: Jun 2022
Price: £95.00
Drafting and Negotiating Petroleum Royalty Agreements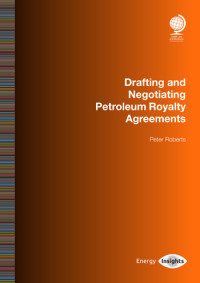 This Special Report provides an overview of the key issues relating to petroleum royalty agreements (with drafting examples), including key forms of royalty agreement (including gross overriding royalties, net profit interests, cash and in-kind royalties); an explanation of the economic underpinning of royalty agreements; the content and effect of key royalty agreement provisions; and additional provisions which can be found in royalty agreements.
Publication date: Aug 2021
Price: £175.00