New law
Building the Sustainable Law Firm: Developing and Implementing an ESG Strategy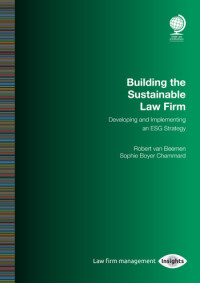 This Special Report looks at the business drivers for sustainability in law firms and offers a practical toolkit to guide law firms on their ESG journey. It discusses how the development of robust, long-term ESG initiatives can provide law firms with manifold benefits, including the opportunity to gain competitive advantage; attract, engage and retain clients and employees; increase value and service offerings to clients; and enter new markets.
Publication date: Jun 2022
Price: £125.00
Legal Practice Transformation Post-COVID-19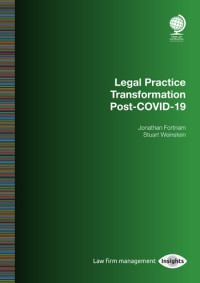 Legal Practice Transformation Post-COVID-19 imagines the post-COVID world for legal services and asks what has changed, what will stay the same and what values are critical to ensure the successful operation of legal teams in the post-pandemic age. It will be invaluable reading for lawyers in private practice, in-house counsel, professional support staff and all those involved in the delivery of legal services, to understand what the future of the profession will look like, and how to thrive within it.
Publication date: May 2021
Price: £75.00
The Agile Law Firm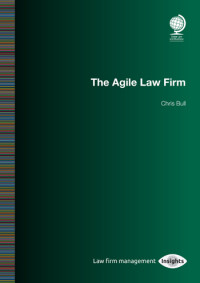 This Special Report is the essential guide for every law firm leader who wants to move beyond the reactive to the strategic adoption of proven agile principles. Being able to adapt smartly to client needs, competitor threats and employee expectations are at the core of this report, which is built around a self-assessment tool and practical framework for implementing Agile. It also provides examples of Agile programme outlines for law firms large and small which can be adapted depending on individual needs. In short, this report includes everything law firm leaders need to get started on their own agile journey.
Publication date: May 2021
Price: £95.00
Legal Tech and Digital Transformation: Competitive Positioning and Business Models of Law Firms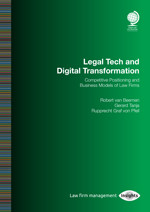 This Special Report on Legal Tech and Digital Transformation offers a practical framework on the impact of technology, legal tech and technology-based legal services on the formulation of strategy in law firms; how legal tech affects the competitive positioning and business model of law firms and how national and international law firms implement technology. The report will offer essential reading for law firm leaders concerned with how to engage effectively with legal tech today.
Publication date: Dec 2018
Price: £55.00