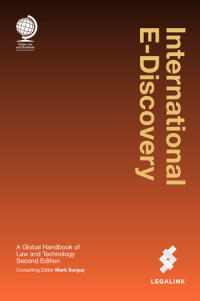 View
International E-Discovery:
A Global Handbook of Law and Technology, Second Edition
Save 40% discount today. Enter 'SALE2023' at the checkout
Consulting editor(s): Mark Surguy, Weightmans
International E-Discovery provides an analysis from across the globe of the different approaches to and cutting-edge techniques in the use of digital evidence in legal and regulatory contexts. This new second edition brings the reader fully up to date with what works and what has failed and where future investment is likely to be needed, as well as containing expanded geographic coverage with more professional tips on getting ahead with best practice on a country by country basis.
Publication date: Jul 2021
ISBN: 9781787424500
Length: 293 pages
Price: £155.00
More details »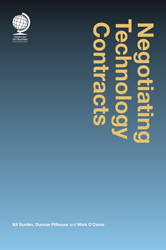 View
Negotiating Technology Contracts
Save 40% discount today. Enter 'SALE2023' at the checkout
Author(s): Kit Burden, Mark O'Conor and Duncan Pithouse
This practical, how-to book seeks to explain the perspectives of both sides of the negotiating table on a clause-by-clause basis, clearly setting out the key points they will want to protect – and why – while also offering suggestions as to what they may be willing to concede or compromise upon. It is written with the benefit of DLA Piper's unparalleled view of the global market for technology sourcing and outsourcing projects, and from acting both for customers and service providers in this space.
Publication date: Dec 2019
ISBN: 9781787423220
Length: 240 pages
Price: £165.00
More details »