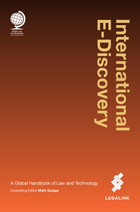 View
International E-Discovery
A Global Handbook of Law and Technology
Consulting editor(s): Mark Surguy, Weightmans
Co-published with Legalink, International E-discovery offers a unique collection of world-wide analysis on the state of knowledge and practice in the use of digital evidence in legal and regulatory contexts. Written by hands-on technologists and legal practitioners this publication surveys the very latest developments that have been achieved in the principal legal centres of the commercial world in the use of leading-edge technology.
Publication date: Aug 2018
ISBN: 9781787421721
Length: 214 pages
Price: £150.00
More details »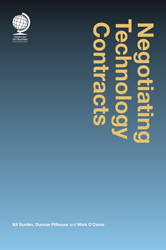 View
Negotiating Technology Contracts
Author(s): Kit Burden, Mark O'Conor and Duncan Pithouse
This practical, how-to book seeks to explain the perspectives of both sides of the negotiating table on a clause-by-clause basis, clearly setting out the key points they will want to protect – and why – while also offering suggestions as to what they may be willing to concede or compromise upon. It is written with the benefit of DLA Piper's unparalleled view of the global market for technology sourcing and outsourcing projects, and from acting both for customers and service providers in this space.
Publication date: Dec 2019
ISBN: 9781787423220
Length: 240 pages
Price: £165.00
More details »