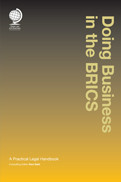 View
Doing Business in the BRICS:
A Practical Legal Handbook
Consulting editor(s): Ravi Nath, Rajinder Narain & Co
This book, featuring a Preface by Jim O'Neill of Goldman Sachs Asset Management, provides an overview of the BRICS nations. Each chapter is authored by experienced lawyers, who provide insights on demography, political and legal systems (including investment regulations, competition policies, IP laws, taxation and labour laws) in a clear and comprehensive manner. The book serves as a preliminary and practical guide for lawyers, investors, corporations and entrepreneurs regarding the mode and methods of doing business in these jurisdictions.
Publication date: Dec 2012
ISBN: 9781905783816
Length: 280 pages
Price: £120.00
More details »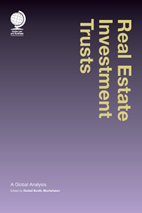 View
Real Estate Investment Trusts:
A Global Analysis
Consulting editor(s): Rachel Booth - Macfarlanes
This major work provides an invaluable guide for anyone dealing with cross-border real estate investment to the local application of REITs in all major REIT jurisdictions and how they differ from other property funds.
Publication date: Aug 2006
ISBN: 9780954870676
Length: 272 pages
Price: £134.00
More details »