Could law firms have a natural head-start on their Agile journey?
23 June 2021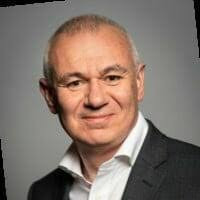 There are many different paths to agility. Some organisations are born Agile – they use an Agile operating model from the start. Legal startups and alternative service providers are taking that approach now. For firms that are already well beyond those early days, becoming Agile is going to involve a transformation. Some are already on the journey, and others have barely started and will need to decide whether to tackle the Agile challenge using rapid, powerful waves of change or a steady, systematic emergent route, building from the bottom-up.
Agile organisations are flatter, more democratic and more decentralised structures than the command-and control models that were the default until recently. They are guided by a common purpose to co-create value for all stakeholders. In contrast to an organisation operating like a machine, Agile organisations act like living organisms – a constantly moving, evolving, reacting network of cells. That description prompted me to ask the question: could law firms, in fact, have a head-start and be naturally well-suited to becoming Agile organisations?
Let's take one of Steven Denning's core points about the bureaucratic, machine organisation that Agile is reacting against. He describes its reliance on 'controlism'; highly centralised, top-down management of almost every big decision, investment or product launch. Although law firms have introduced significantly higher levels of business discipline, performance analytics and centralised services over the last two decades, I defy anyone to describe them as bastions of central control. It can be tough for the managing partner, or the executive committee, to make a change really stick around the firm if they don't gain the buy-in and backing of partners. Local offices, different department areas and the teams within them all have a long history of maintaining their own working practices in the face of attempts at firm-wide standardisation. This is by no means always a good thing. But there is a version of the Agile network of self-managed teams alive and kicking and, critically, working in the law firm model.
The restrictive, hallowed and time-honoured fundamentals of the old Boomer generation model – default assumptions like hourly billing, partnership, city office-based workers, service delivery personally by lawyers, with private practice firms not their clients setting the agenda – are being challenged and reimagined. Basic law firm structures are still built around the fossil outline of their original foundation on partner-led small teams. The small team of the traditional law firm by no means embodies all of the multi-disciplinary characteristics of the Agile team but that shared structural connection can make the transition to an Agile model less difficult for law firms than for many large corporations.
Another natural Agile advantage which law firms possess is that the practice of law is already structured around projects. You may refer to them as engagements or matters, but you are working in an organisation already broken down into defined projects, each with identified stakeholders and some upfront idea of the objective, timescale and key activities and milestones. In that respect a law firm has a lot inherently in common with the world of tech and engineering where the Agile toolkit was born and developed. The deployment of Agile tools to improve the management and client experience of legal matters, usually referred to as legal project management, is one of the most fundamental tools on your potential journey to agility.
Law firms are always referencing their client focus, client service programmes and client relationships. An Agile consultant hired to introduce the methodology to their first ever law firm might think that this was going to be a pretty easy ride! Unfortunately, the law firm interpretation is not always the same intense, empathetic repositioning of the client at the centre of their organisation that Agile demands. Nevertheless, I believe that most lawyers who engage with the Agile mindset find a natural affiliation with its client-centricity.
The COVID-19 pandemic was such a powerful disruptive event that it effectively reset the counter on organisational change across all sectors, including law. I believe the era of the Agile law firm will begin, finally, in 2021, and the fact that law firms have some naturally Agile characteristics is hopefully going to prove to be a real asset over the next decade.
Chris Bull is a management consultant and author of Special Report The Agile Law Firm.