Does hedging play an integral part in mitigating the loss of falling oil prices?
04 May 2016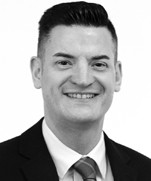 In our latest blog, Iain Sharp, partner at Rodyk & Davidson LLP, discusses Glencore Energy UK Ltd v Transworld Ltd case and the duty to mitigate loss.
An expert view on the evolution of credit derivatives
30 June 2014

In interview with our blog editor for banking and finance, Edmund Parker, global co-head of Mayer Brown's derivatives and structured products practice.