Wondering how to get to grips with the S in ESG?
25 January 2023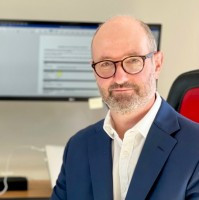 Wondering how to get to grips with the S in ESG? Edward Smerdon, consulting editor of the new edition of Directors' Liability and Indemnification, offers a starter for 10…
Insurers and brokers now have something to hang the "S" on in the placement process.

ESG matters in the eyes of regulators, investors, and companies. The fact the FCA has appointed Sacha Sedan as "Director of ESG" is a clue. He has been named a 'City Influencer' by Financial News as one of the biggest 25 names shaping the UK's financial services industry.

The Good Business Charter (GBC) is a new sign of the importance of the 'S'.

It's an initiative of the Good Business Foundation, a charity formed by Julian Richer of Richer Sounds (now an employee trust). The CBI and the TUC both have representation on the board to ensure the voices of business and employees are heard.

The GBC is a simple accreditation which organisations in the UK can sign up to in recognition of responsible business practices.

It measures corporate behaviour over 10 components: (1) real living wage, (2) fairer hours and contracts, (3) employee well-being, (4) employee representation, (5) diversity and inclusion, (6) environmental responsibility, (7) paying fair tax, (8) commitment to customers, (9) ethical sourcing, and (10) prompt payment.
Examples include:
There is a fair approach to zero hours contracts, including fair shift scheduling and cancellation policy, and proper consideration given to contracts with guaranteed hours.

Businesses should evidence how they monitor the diversity of their workforce and their commitment to close the gender, disability and ethnicity pay gaps.
For more detail go the GBC website. Not all companies will want to sign up, but studying the specifics set out will help companies design, benchmark and measure the 'S' in ESG and there's no doubt that employees, the regulator (FCA), and investors will be paying attention. Boards should do the same.

Implications for D&O?

It's welcome news there is now tangible guidance on the "S" in ESG. But these same standards can be used by courts to assess whether directors have "promoted the success of the company" or "acted with reasonable skill, care and diligence". Now the GBC has set out measures for companies, directors will be assumed to be aware of them.

The key question is: will the changes lead to more, or fewer claims? Undoubtedly more, as we are starting to see in the US. Derivative claims in particular, sometimes against former boards. Many such claims will not get far due to the high bar to bringing them. But the reputational impact of such attempts will be greater.

The good news is that if there are "S" related D&O claims, as an "all-risks" product a D&O policy should, subject to its terms, provide cover. This doesn't mean the D&O product can't be more ESG "friendly".
Edward Smerdon is consulting editor of the new edition of Directors' Liability and Indemnification: A Global Guide. Go to https://www.globelawandbusiness.com/books/directors-liability-and-indemnification-a-global-guide-fourth-edition for full details and to order.