The progress of ESG in business
06 January 2023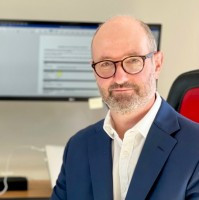 In the first of a series of three short reads about the progress of ESG in business, Edward Smerdon, consulting editor of the new edition of Directors' Liability and Indemnification, takes a look at the "G" and relates it to the D&O product.
Governance & Audit - Reform

Reform is on the way. UK Government proposals (below) have come as a result of the Carillion, Patisserie Valerie, BHS, and Thomas Cook scandals; and a review which called the Financial Reporting Council (FRC) "unfit for purpose".
The FRC is being replaced by a new, stronger regulator – the Audit, Reporting and Governance Authority (ARGA) – with tougher enforcement powers. The FRC already has the power to ban failing auditors from reviewing large companies.

Private companies with 750 employees and over £750 million annual turnover will be in the regulator's scope.

Directors at the biggest companies who breach their legal duties to be open with auditors, or lie about the state of their firm's finances, will face fines, and the government will act to address bosses' 'rewards for failure'.

Large businesses will have to be more transparent about their profits and losses – not dishing out dividends while on the brink of collapse – and also provide more information to investors and the public about what they have done to prevent fraud.

To curtail the dominance of the 'Big Four' audit firms, FTSE350 companies will have to conduct part of their audit with a challenger firm. ARGA will have the power to make firms separate their audit and non-audit functions and enforce a "market cap" if competition market doesn't improve.
Timeframe?
Draft secondary legislation to implement companies' resilience statement, audit & assurance policy, statement on fraud activities and capital maintenance disclosures in early 2023.

Consultation on an updated UK Corporate Governance Code on the changes required as a result of replacing the "viability" statement with the "resilience" statement and introducing changes on internal controls in March/April and a new Code by end of 2023.

King's Speech in May 2023 should include the ARGA bill with new legislation by end of 2023.
So, 2023 could be a momentous year – watch this space.
Implications for D&O?

The good news is that if there are "G" related D&O claims, as an "all-risks" product a D&O policy should, subject to its terms, provide cover. The key question is: will the changes lead to more, or fewer claims?
The answer is nuanced – fewer collapses and scandals (ie limits losses) due to improved standards – but more attritional "slaps on the wrist" for broken rules: more investigations, pre-investigations and fines. This might affect the underwriting of these risks going forward.
This doesn't mean the D&O product can't be more ESG "friendly".
Edward Smerdon of Coverage Matters is consulting editor of the recently published new edition of Directors' Liability and Indemnification. Further details can be found at https://www.globelawandbusiness.com/books/directors-liability-and-indemnification-a-global-guide-fourth-edition.