The Mindful Lawyer
13 December 2016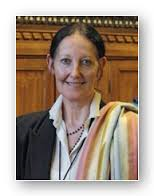 The Mindful Lawyer and Legal Profession
Dr Linda Spedding
Life's pressures, pace and resilience
The life of the legal professional has changed hugely in recent years: indeed, life has speeded up in many respects through manifold pressures. Resilience is vital in order to enjoy a happy, healthy experience through the life cycle of the individual career, whether one opts for private practice, in-house work, academia, the voluntary or non-profit area or the public sector. The pace has major impacts on one's health and ability to fulfil all of the requirements and timelines that are continuously driving the practitioner. In addition, the level and extent of client demands, regulatory requirements and administrative overload are often overwhelming. In order to withstand these, inner peace and strength are needed as a priority. An individual structure that honours and includes time to be, to think, to relax, to restore and to thrive is of considerable assistance.
Achieving balance
Balance is required in order to achieve an effective and fulfilling career. This involves health management and maintenance in a mindful and proactive way. There are many sharp and critical points in the life cycle of any lawyer, both collective for the firm and individual for the person concerned. Crises can appear unexpectedly at any stage, whether one is a new career entrant, a more mature practitioner or nearer the end of professional life. Identifying some of these aspects proactively and having tools to enable lawyers to be both productive for the firm and economically, as well as individually and personally, is a must.
Professionals can benefit from a structure complete with relevant case studies and hints and tips in order to realise a fulfilling professional experience as well as ongoing health and happiness. Setting aside time for mindful breathing, some stretching, gentle or more vigorous exercise, meditation and contemplation are examples of good health practices that can nourish the mind and body and uplift the spirit which may sometimes be flagging. Changing negative habits – especially mental or mind habits – in small ways can also reap strong results, even through very simple techniques or practices such as:
going for an early morning or evening walk;
making more time for the commute or journey to work;
keeping a small journal of key personal and professional points;
maintaining telephone availability times and email times as far as possible;
turning off the mobile and electronics during sleep;
remembering the importance of a smile and laughter;
trying not to react personally in decision-making;
not indulging in office talk or gossip;
having a fresh attitude each day and not bring up the past or worrying about the future;
visualising positive outcomes; and
being more generous with oneself from time to time.
The legal profession's unique role and commitment
Realising one's potential as a mindful lawyer in today's climate is such an advantage. Given the forecast about the legal profession's changing role and the impact of technology and international changes, the legal profession will need to be more proactive and the individual professionals more resilient and creative. With challenges come opportunities. Lawyers have a responsibility to society, as well as to their clients and each other. This unique profession requires fit, astute and caring individuals and structures. This is where health management plays a key role also in implementing life balance structure and practices for both professional and personal improvement and development that can lead the profession with strength, thereby overcoming stress and anxiety in a sound and positive manner.
Dr Linda Spedding, is a contributor to the new book on Legal Risk Management, Governance and Compliance: Interdisciplinary Case Studies from Leading Experts.