The future of business development in the legal market
01 April 2016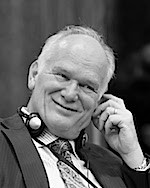 The coming seismic shift in marketing and business development in law firms
As legal markets become even more competitive over the next ten years, commercial law firms everywhere will be forced to reconsider many of their long-held assumptions and practices about marketing and business development. Fast-changing client needs and perceptions of value, amplified by communications and knowledge technology, will make this a seismic shift. Some firms will anticipate and respond effectively. Others will not.
What type of law firm are you?
Understanding the distinctions between commercial law firms and retail law firms will be critical to selecting the best strategies and tactics for marketing and business development. Some marketing tools will become largely irrelevant to commercial law firms, but at the same time even more important for retail law firms.
A "commercial law firm" is one that offers sophisticated corporate and commercial legal services to corporations, government agencies, and high net-worth individuals. Most large law firms and many mid-sized ones can be characterised as commercial law firms, as well as boutique firms that specialise in offering similar services in limited practice areas or client sectors. By contrast, a "retail law firm" (also known as a "high street firm") focuses more on relatively routine services to individual clients and small businesses.
These two categories actually are more like the ends of a spectrum than sharp definitions. Many law firms have a mixture of "commercial" and "retail" attributes; but even for these hybrid firms it is important to understand the overall orientation of the firm's strategic and business objectives. Not knowing what type of clients and services drive the firm's business, or an important part of it, can lead to wasted investments in the wrong type of marketing and business development efforts. In "full-service" law firms, the commercial-or-retail analysis often must be practice area by practice area.
The declining value of traditional marketing
Some traditional marketing activities, many of which already have only limited value for most commercial law firms, will become even less productive in the future. This might be uncomfortable for some law firm partners, who have built their careers on traditional marketing and client relations assumptions and practices, as well as to their marketing advisors.
For example, these currently popular law firm marketing tactics will produce ever-diminishing returns for commercial law firms in the future:
• mass advertising, such as at airports and in business magazines
• "pay to publish" articles in business and legal industry publications
• "law firm of the year" awards presented by second-tier legal publications
This is not to say that any of these examples will be utterly irrelevant or worthless in the future. They still could produce good, although limited, results for retail law firms. However, their return on investment -- especially of the value of partner time -- will decline to a point at which most commercial law firms will no longer consider them to be priorities.
Other traditional marketing tactics will need to be executed in better-focused ways. For example:
• The return on investment in speaking at international legal conferences and other networking opportunities will decrease, compared to using those events as venues to meet, and development more business from, existing or recent clients.
• Social media will have very little value in attracting new clients to commercial law firms, but they can become very powerful tools to demonstrate competitive advantages, such as especially responsive communications and availability, to existing clients. By contrast, retail law firms will find these tools to be indispensable to create visibility among potential clients, many of whom have not previously hired a lawyer.
• Rankings in major legal directories will continue to be important channels for communicating a firm's basic expertise to the commercial legal market, but only to the extent that they also demonstrate differentiating competitive advantages. If a law firm and its clients cannot articulate the firm's differentiating competitive advantages, it cannot rely on the legal directory's research staff to figure them our and explain them.
From increased visibility to more intense client focus
The better strategy for commercial law firms of the future will be to focus on building client loyalty and engaging new profitable work from existing clients. Instead of working hard to try to attract new clients, the most successful commercial firms will focus their resources on cementing and expanding their relationships with the good clients that they already have.
Business development in the legal market of 2025 will require more astute people, not high-tech, glossy marketing tools. The shift from the visibility-oriented marketing of legal services today to the precisely targeted relationship-driven business development will require three critical characteristics not frequently observed in law firms today:
• cultural and intellectual diversity to relate better to an increasingly diverse global client base;
• well-developed business skills and emotional intelligence to focus legal knowledge on anticipating and meeting the expectations of clients better; and
• a shift in the role of in-house marketing staff from promoting the firm's general visibility in the market to collecting, managing, and disseminating market intelligence to the firm's partners.
Being "Big Law" will not be enough
This most emphatically does not mean that the world's legal markets are destined to be dominated by a small number of "Big Law" organizations, with the rest of the profession being relegated to scurrying in the shadows for whatever work we can find.
Large law firms do not possess any inherent advantages in any of these three critical attributes. An ability to anticipate shifts in the legal marketplace and in the needs and expectations of clients, empowered by the courage to make fundamental changes, can overcome limited financial and staff resources. Small firms with well-developed change management skills might even have an advantage over larger ones, because of the relative speed and flexibility with which they sometimes can execute significant changes in their strategic direction.
Alertness and agility, not size and resources, will make the difference.
Click here for further details and a free sample chapter of our new title: Business Development: A Practical Handbook for Lawyers.