Predicting the future – 2021 and beyond
21 June 2021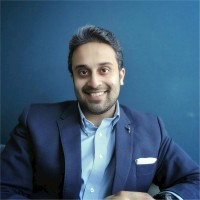 While the e-discovery landscape has changed dramatically over the last two decades – software systems, and their evolution from the IBM PC and BASIC, through to early Windows and Macs to Windows 10 and Big Sur; from Lotus 1-2-3, to SmartSuite, to Microsoft Works, to Office 1.0 and now M365 – 2020 has provided us all with a starkly more definitive, and perhaps more cynical, view of where this industry is heading.
E-discovery is a crisis industry, and over time clients have benefited from the abundance of software choices, both from an economic and a usability standpoint. Law firms have chosen and dropped e-discovery vendors and service providers depending on preference. More recently, this trend has also been seen in the area of technology assisted review and predictive coding software. While the various tools available may have similar engines, subtle nuances in a given tool can affect its usability and speed – it can become a popular choice among legal counsel and clients or end up on the scrapheap of failed discovery software.
Simultaneously, the question of proportionality is being addressed more vigorously, through the changing landscape of TAR. From TAR 1.0, which involved a training phase involving a substantial amount of time being spent on subject matter experts reviewing a control set of documents, to TAR 2.0 which relies on continuous active learning (CAL), to TAR 3.0 which combines CAL with conceptual clustering; this progression has been the result of continued attempts at improving the efficiency of review, while rigorously examining the effectiveness of the machine learning of the software algorithm, and the manner in which keywords are selected and applied in the context of the case.
E-discovery is continuing to grow as an industry, but a shift is on the horizon. For the better part of two decades, organisations have been playing catch-up to regulatory interventions and litigation. However, the question I am asked more than ever, is how can we pre-empt this and proactively create a framework that allows for data governance and legal hold requests to be implemented with ease and effectiveness? Cloud computing has been a natural response to this question. Microsoft with its M365 solution, or Relativity with RelativityOne, attempts to meet the need by providing inbuilt legal hold capabilities, so that IT teams can mobilise a data collection at the first sign of a legal requirement. This is the glimpse of the future. M365 has been expanding to become a one-stop shop for information governance and e-discovery needs, putting the power in the hands of the client's IT teams rather than external third-party consultants. And at a time when remote working is the new normal, the need for this has never been more warranted.
During the pandemic and ensuing lockdowns, we have seen companies going out of business, people losing their jobs, e-discovery work, while not drying up, certainly being postponed into the future. However, among this pandemic-generated pandemonium, we have also witnessed the fact that the forensic technology and e-discovery software houses have not just survived, but thrived, generating even more revenue than ever before. Speak to any of the sales consultants at AccessData, OpenText, Nuix or Relativity, and you will be able to sense a swelling pride as they tell you that their software sales have not seen any sign of slowing down. Relativity is of particular importance here as their certification hierarchy model has also inversely made it wildly simple for them to pick people from the industry to join them who have already reached the Expert or Master level of expertise in using their software at other companies. It's a beautiful, and predictable, orchestra of expansion.
The paradigm for e-discovery is now twofold. It is shifting from largely responsive, reactive work, to proactive, discovery-ready data governance; and it is becoming dependent on the effectiveness of the algorithms of the various software products.
Mayank Sharma is Project Manager at ProSearch and a contributor to Globe Law and Business's new edition of International E-Discovery: A Global Handbook of Law and Technology