Keeping focused on client care key to riding out pandemic disruption
10 November 2020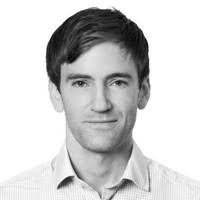 Six months on from the release of Business Development: A Practical Handbook for Lawyers, Second Edition, some of the messages contained within are ringing truer than ever. When my colleague and I co-authored the chapter 'Divide and conquer: putting structure around key client care,' it was written with blissful ignorance of the epic disruption just around the corner. However, the advice remains the same: keeping focused on some key principles of client care should see you stand out from the crowd, even in uncertain times such as now.
As has always been the case, but even more so now, there is genuine appreciation of lawyers who are able to scan the horizon and offer insights and opportunities that help their clients. Importantly, this might not directly lead to new assignments for the law firm, but shows they are keeping the clients' best interests in mind. Is there a potential target an investor or intermediary might be interested in? A willingness to be forthcoming with such information is seen as particularly valuable and impressive. Often this knowledge exists through lawyers' unique access to information through the course of their day-to-day, so you could reasonably argue that time is better spent getting out there and having conversations rather than poring through data looking for opportunities. NB of course, media monitoring, company reports and the like does have its place in opportunity spotting, as discussed in our chapter.
It is also increasingly difficult to differentiate through publications, so being flexible and looking for alternative ways to demonstrate competence is smart. With people getting better and more confident with technology such as video call platforms, there appears to be an increased appetite to conduct group meetings and webinars. This greater familiarity should be capitalised upon, leading to more 'personal' client interactions than a generic newsletter.
There is general agreement that clients have become more accessible and more open and willing to have conversations. This can lead to a better understanding of their personal drivers. This openness is good news for firms that have structured client feedback conversations in place. Clients want to hear from their lawyers, particularly now, and they see value in having an informal 'check-in' conversation, time permitting. There will always be some reticence within law firms to conduct such conversations, so business development specialists can play a key role in providing talking points and facilitating follow up.
On the topic of business development (or client development, or similar roles in this sphere) specialists, they are adding value to law firms more than ever. Moving client meetings to video has provided greater opportunities for BD to get more 'natural' exposure to client meetings, and with it a different perspective and insights. Being able to quickly identify common themes and trends and share these can be hugely valuable in helping law firms leverage the wealth of intelligence that comes through their doors.
Will Taylor, Client Development Manager at Wiersholm contributed to Business Development: A Practical Handbook for Lawyers, Second Edition.