How do you become a Rainmaker?
01 February 2023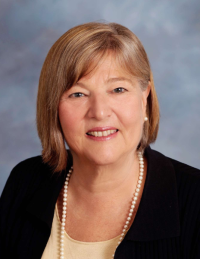 My top tips to becoming a successful Rainmaker
Developing business requires cultivating the two Rs - Reputation and Relationships. These traits are inextricably intertwined and are the keys to successful rainmaking.
Engagement, dominance, motivation, and risk taking are the signature traits that will distinguish you as a successful rainmaker.
Rainmaking is not hard. Nor does it have to be time consuming. It starts with a sterling reputation for being service oriented, responsive, and an expert in your field. And then, it is simply about building relationships based on active listening, putting the client first, and focusing on the business goals of the client.
Watch the video below, a Q&A with Katerina Menhennet of Globe Law and Business and myself, to find out more about how you can improve your rainmaking skills.
Patricia K. Gillette is one of the leading experts and most sought-after speakers on gender diversity and equality. Rated as a top employment litigator and trial lawyer by Chambers and other organizations for 40 years and as a leader and rainmaker in her firms, Patricia's legal career focused on solving the most critical business issues of Fortune 500 clients. She is the author of the second edition of Rainmakers: Born or Bred with contributions from Rebecca Harding and you can read more about the book here Rainmakers: Born or Bred.