History repeats: auto supply chain is back on the agenda
06 September 2019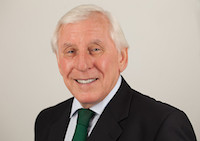 Turnaround and Restructuring professionals are braced for an upturn in business as recession in UK and continental Europe threatens. UK professionals have been busy recently in retail CVAs but the peak must surely have passed now as landlords accept the commercial reality of changes in consumer habits and negotiate consensually. Likewise, common sense is returning to the overcrowded casual dining sector. High on the turnaround professionals' radar now is the automotive supply chain as original equipment manufacturers (OEM) adjust production volumes to reduced demand particularly from China. President Trump has Germany in his sights and must be delighted at the collateral damage to big German manufacturers from his trade war with China. The ripples are now being felt in the supply chain across Europe. This year has seen an increase in German auto parts suppliers entering insolvency and this is probably just the tip of the iceberg. There is more to come and not only in Germany. Add Brexit, "dieselgate" woes and the trend to electric vehicles and the European OEMs and the industry supply chain have a near perfect storm.
European OEMs faced with significant trading losses are not averse to pulling a substantial part of the production volume from one struggling supplier, maybe a subsidiary of a larger group, to consolidate it with another supplier outside the group, thus helping one supplier at the expense of another. Problems in one subsidiary can put a whole group under pressure. Short of volumes significant redundancies may have to be made to reduce costs at a time when liquidity is under pressure. European businesses viable at normal volumes can need significant operational change to avoid triggering an insolvency event. A combination of necessary operational change and financial support puts a strain on most suppliers' management resource. Outside help may be needed to guide through the turnaround process, manage scarce liquidity and bring credibility to a management team. Where should they go for help?
At the core of the problem is declining OEM sales in China with a knock-on effect in European demand. The interconnectivity of complex supply chains and the low margin, high break-even model of automotive supply is not well placed to withstand such volume declines. Something must give, and solutions have to be found which require operational changes as well as financial rescue. Preferably this is done ahead of insolvency with OEM support. It may require consolidation and factory closure. OEMs are well versed in the high cost of ransom price increases in administration as the Administrator leverages against the OEM's potential high revenue loss in assembly just-in-time business models. OEMs are adept at managing the distress, having learned from the downturn in the mid-2000s, and preferably doing so on their terms. Pulling production from "Peter" to save "Paul" is a common technique and quickly used against ransom threats. Managing consolidations of businesses is another. Merging businesses in some way can release cost savings and synergies but require production planning and full OEM support, not to mention additional funding to achieve this. Merging two underperforming businesses without a proper plan has historically been the route to disaster.
It is in this environment that turnaround management skills are required, and suppliers are best advised to take the initiative with professionals knowledgeable in operations, finance and auto industry protocols if they are to minimise their distress. There is a shortage in Europe of professionals with this full range of skills as low interest rates and easy money have made post 2008 restructurings mainly balance sheet restructurings and not operational turnarounds. We need to go back to the mid-2000s when the large US OEMs were reeling from unstainable labour and pension costs to see a similar situation. This spilled over into the European supply chain with headline cases such as Collins & Aikman, Dura, Oxford Automotive and Schefenacker all flirting with or falling into insolvency. Whilst some of the professionals involved in those cases have moved on part of the legacy remains. I have tried to capture some of the issues in my recent book, Turnaround Management; Unlocking and Preserving value in Distressed Businesses published by Globe Law and Business. It may be time to dust down or brush up on old skills or for the younger restructuring professionals to acquire new ones. This crisis in auto supply chains has some time to run yet.
Alan Tilley is Chairman at Bryan Mansell & Tilley LLP and author of our new title Turnaround Management: Unlocking and Preserving Value in Distressed Situations.