Why innovation?
18 September 2019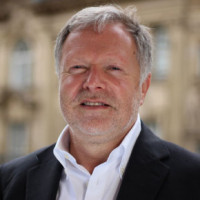 Don't you just love being a lawyer? The law remains one of the most respected – even revered – professions and has played a part in the careers of many a prime minister and parliamentarian. It is a profession that is set up to serve and which represents those less fortunate, those unable to represent themselves and those in need of a voice. Lawyers are often the people to whom others turn first, in order to find a solution.
So, don't you hate it when we are the butt of jokes that focus on our greed and selfishness? And don't you hate that we are criticised for being slow to change and lacking in innovation skills? As members of such an esteemed profession we should prefer – indeed, expect – to lead from the front, to be the drivers for change and not the laggards bringing up the rear.
Commentators report that two-thirds of the companies that will make up the S&P stock market index in a decade's time have yet to be created. We live in a time where Uber has changed the transport industry, Amazon has revolutionised the book and retail industries and Airbnb has radically changed how we holiday. And Google, well… Google has changed just about everything.
Why, then, is the legal profession so slow to change? Perhaps it is because we refuse to look beyond our immediate sphere to develop fresh ideas and explore new ways of running an old industry. Many lawyers spend 20 years or more as litigators, or tax or corporate lawyers, and are then suddenly asked to run the business as a managing partner. Why does anyone think that they can do this overnight? Leadership is an art. It can be learned but it takes education, experience and a completely different set of books to legal texts. How can managing partners provide innovation and new thinking when all they have known is a law firm and, often, just one law firm? Nice people though they may be, innovative business thinking amongst lawyers remains in short supply.
Change within industries is often brought about by burning platforms, where circumstances dictate that a business decision has to be made whether to 'jump or fry'. This is what the retail industry currently faces: it has no choice but to change because of the growth of online shopping. Since the American Lawyer introduced the measure of profits per partner in the US, closely followed by the United Kingdom (a selfish and embarrassing measure in itself for a so-called caring industry), the only thing that a managing partner is interested in to guarantee his or her longevity is increasing the profits of the equity partners. Why didn't Waterstones or Barnes and Noble launch Amazon? They didn't see the need. They didn't recognise the burning platform. And so our managing partners continue to focus on improving profits by squeezing more hours out of everyone, most of all out of our passionate, young and idealistic lawyers who are not prepared for the let-downs to come. What other industry has developed a term for this – 'beasting'? No wonder we open ourselves up to ridicule.
But all is not lost. It never is. We just need brave and enlightened leaders who will look beyond themselves and their firms. How do fast-growing companies such as Amazon, Netflix or Airbnb maintain growth? How can new growth be generated in a mature industry? The answer is not to demand more hours from lawyers or increase the charge-out rate, or even to implement a lateral hire programme. For a time, these things may bring about single-digit growth but it is not sustainable. Achieving real growth requires real change and real innovation. Innovation is not aesthetic and it is not aimed at winning awards. It should be aimed at demonstrable, long-lasting change. There are only three ways of increasing revenue in a law firm. One is to obtain more transactions or work from existing clients, the second is to charge more for the work that you do, and the third is to attract more clients. Innovation and delivering greater value is at the heart of all three. And most importantly, it makes all three easier to achieve.
But, like everything, the quest for innovation is first of all won inside our heads. From the outset, understanding the need for innovation is crucial, but it is essential that this does not stop at managing partner level. Managing partners must also win the hearts and minds of key influencers. If the managing partner doesn't bring these people along, implementing sustainable change is going to be an uphill battle.
Once that battle is won innovation becomes a process, whether that involves creating a kaizen culture – the aggregation of marginal gains – or the implementation of more fundamental changes. Put simply, innovation is about creating a culture that seeks out and welcomes new ideas and embraces change. More specifically, it's about creating a culture that is not afraid to fail. Now, that's another story…
Darryl Cooke is author of the new Good Practice Guide, To Innovate or Not to Innovate: A Blueprint for the Law Firm of the Future