Data, Data, Everywhere! BIALL comes to Harrogate
13 June 2014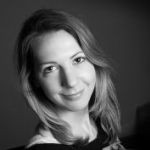 Hundreds of librarians have flocked to beautiful spa town Harrogate this week as it plays host to the annual British and Irish Association of Law Libraries (BIALL) conference, a premier event for those working in and around the legal information sector.
As reflected by the conference programme, "Data, Data, Everywhere" is this year's theme. BIALL's president, Jas Breslin, promised that the conference will highlight the proliferation of big data and the technologies available to exploit opportunities and manage challenges.
Proceedings kicked off on Wednesday with a pre-conference seminar devoted to negotiating the brave new world of open data; while Thursday's keynote address was delivered by internet search guru Phil Bradley.
Informative seminars and workshops are exploring social media, project management, legal research, reporting and training; and delegates are enjoying the networking as well as the educational opportunities on offer.
Delegate Libby Whitehead, senior researcher at Hogan Lovells, said: "A great start to the conference. It gets better every year."
Harrogate has famously been voted the happiest place to live in the United Kingdom for two years running and has plenty to offer. Globe Law and Business have yet to visit Bettys Tea Rooms and the Turkish Baths, but have already discovered the delightfully welcoming Guy Fawkes Arms.
Out in the exhibitors' hall, some 30 publishers and suppliers are enjoying the conference buzz. You can pop along to see us on Stand 3 if you are attending; we love a chat. For further detail see www.biall.org.uk
k
.