Change of Ownership for Globe Law and Business
27 August 2015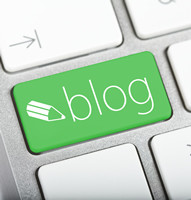 We are delighted to announce that Globe Law and Business has been bought by a management team which includes Jim Smith and Sian O'Neill, its current Managing Director. The new company will begin trading on Tuesday, 1st September.
Meetings in Carluccio's
We first started talking to Globe Business Media Group back in the Spring, and were thrilled when they accepted our offer in early Summer. Over the next few months, we (Sian, Jim and our highly experienced CFO, Chris Burton-Brown) had endless meetings, mainly in Carluccio's at Waterloo station in London. We drafted our business plan, organised the finance, appointed professional advisers, and spent hour after hour debating how best to look after our authors, customers and suppliers come the Glorious Day. There was plenty to panic over, but one thing we didn't have to worry about was the quality of the authors or the books themselves. As Sian says, 'This is a very impressive list. And I should know, I started it back in 2005'.
Transition to Independence
Our first concern now is to ensure continuity of service for our authors, customers and colleagues, and we're hoping to make the transition as seamless as possible. Thanks to some brilliant support from the vendors, we should be able to maintain continuity of communication and supply from the outset.
We'd love to hear from you
Do please speak to one of us if you have any questions, or if you'd like to discuss any aspect of our service, or maybe even an idea for a new book.
Contact details for key members of the team are as follows:
Sian O'Neill sian@globelawandbusiness.com 0203 745 4771
Jim Smith jim@globelawandbusiness.com 0203 745 4768
Nicola Hornsby nicola@globelawandbusiness.com 0203 745 4769
Switchboard 0203 745 4770
And if you've got this far, you'll know that our web address remains http://www.globelawandbusiness.com
We look forward to telling you more about our plans as we develop our new venture, and to working with you in the future.