Adjusting the numbers – the future of finance in law firms
22 July 2021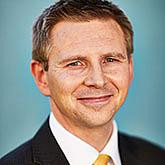 Adjusting the numbers – the future of finance in law firms
I was recently honoured to be asked to write part of a new book by Globe Law and Business on the future of finance in law firms. In this new book, I look to the future of law firms and extend on the principles in my first book, in which I covered the basis of running a successful law firm. I argue that whilst the historic principles remain, the profession was slowly modernising and then COVID-19 hit like a thunderbolt, moving the requirements of managing a law firm to another level completely – and there is no turning back as we move into the future.
I conclude that there is one key word to take forward to describe future management of the finance of law firms – and that is Flexible.
There will be a need for flexible:
Fee earning – in terms of timing, location, method of services, self-service, automation and processes.
Office environments.
Employment/self-employment status – the rise of self-employed consultants both within law firms and within virtual/platform firms.
Reward and pricing.
Ownership models.
Outsourcing – turning fixed costs to variable costs, including fee earning.
Off-shoring/North-shoring.
Management – and the use of professional managers or CEOs.
For more details behind this, including coverage of historic foundations, the financial impact of COVID-19 on law firms, the anticipated impacts on law firms as we emerge from the pandemic, lessons learned from the COVID-19 experience, and law firms of the future, copies of the book can be purchased at Globe Law and Business.