Welcome to the first Globe Law and Business blog post
14 April 2014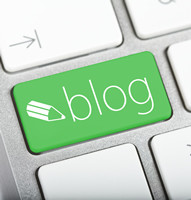 We are very excited to be launching our new blog with the first post hot on the heels of the London Book Fair (LBF). Future posts will follow in each of our key subject areas, contributed by our authors and guest bloggers.
The idea behind the blog is to interact with you, our customers, authors and partners, and to create a forum for exchange and debate. We hope to provide something a little different from our standard fare with posts on topical subjects, coordinated by our blog editors for each key subject area, with the occasional post from us, as publishers, to give you a flavour of what is happening behind the scenes. Please do also let us know if there is anything in particular you would like to see covered or if you have ideas for new posts.
This was the second year that we have exhibited at LBF with the marvellous Independent Publishers Guild (IPG). What a joy to turn up at the stand to find our books and materials laid out (as opposed to rooting around basements for boxes). And so the fair began with a nicely busy schedule of meetings with our bookseller partners and agents and potential new contacts from around the world. The mood pre-fair was quite positive with The Bookseller reporting a slowdown in the erosion of print sales – we were curious to see whether this would be borne out by our contacts during the fair. In the event, our partners reflected a mixed mood, with some UK contacts still reporting tough times and others – for example, from China – more upbeat.
In between meetings, we attended a fascinating seminar on the future of small and academic publishers featuring a panel with Timothy Wright from Edinburgh University Press, Anthony Cond from Liverpool University Press and Oliver Gadsby from the newly formed Rowman and Littlefield International. Standing room only, the panel offered many interesting insights, with Wright kicking off with the positive view that the future is bright for smaller academic publishers. Gadsby highlighted the importance of commissioning editors, deciding on your niches and building a distinctive presence when setting up a new firm/imprint. The panel predicted the monograph will endure with print sales still dominant, although the importance of technical skills and metadata should not be underestimated. Cond also highlighted a point we would support at Globe Law and Business: how smaller publishers can offer a boutique service to authors and a continuity of staff that is often absent from the bigger players.
By the third day of the fair, our schedule had eased, freeing up time for visitors to drop by the stand and for us to catch up with IPG friends (and to collect a healthy stock of free canvass bags!). A pleasure as always to attend, we are looking forward to following up on ideas discussed and to keeping in touch with friends old and new.