The road to LNG demand growth: bunkering down to business
24 January 2018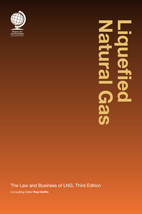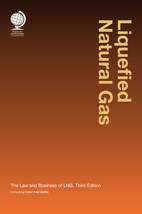 One part of the LNG sector that has started to grow significantly – and offers another potential step change in the traditional LNG business model – is the use of LNG in new markets, particularly those which compete with diesel in high horsepower applications. LNG use in transportation has featured prominently in the last 2 weeks.
News announcements over the past few weeks have perhaps given new hope that the classic "chicken and egg" dilemma when it comes to major adoption of LNG as a road transport fuel - the tradeoff for the truck operators between the cost (compared to low sulphur products) and emissions (SOx and NOx) benefits coupled with the critical need for a reliable, convenient source of LNG – might once and for all have been "cracked".
A number of the larger engine providers to the truck industry have been developing LNG fuelled engines over the last decade, and while early models focused on dual fuel engines capable of burning a blend of gas and diesel, the focus for the last few years has been on LNG only fuelled engines, which have been proven to have greater fuel efficiency and reliability.
LNG filling stations in the United States, are currently limited at around 100 operating today, but they could be added to at the rate of between, 10 and 20 filling stations per year, especially along highways that carry large volumes of heavy freight.
Perhaps more interesting is the recent huge growth and further potential in countries such as China.
By 2014, LNG powered heavy duty vehicles had secured 2.1% of the market from diesel, equating to some 120,000 LNG powered trucks, with over 60,000 other LNG powered vehicles also in use
Today, LNG trucks account for c.4% of around 6 million heavy vehicles in China
This year, Chinese government moves to curb diesel sales in order to try and fight pollution and city smog, has resulted in demand for LNG trucks reportedly soaring by over 500% in the first half of the year
The payback periods to recoup investment can sometimes be as low as 1 year, and probably 3 years at the most dependent on utilisation and fuel cost differentials (with diesel currently costing between 10-30% more than gas on average at Chinese filling stations)
China is looking far and wide for LNG sources, meaning they could surpass Japan as the world's largest LNG importer by the early to mid-2020s. The potential LNG supplies continue to come quickly and from a variety of sources. Chevron recently announced the commencement of LNG production and cargoes to be available in the coming weeks from their Wheatstone LNG project in Australia, helping the country to surpass Malaysia to reach number 2 spot in terms of global LNG supply capacity.
Elsewhere looking at LNG use in transportation, the last month has seen several interesting announcements, including the following:
VW who are looking at shifting their product 100 LNG powered Scania trucks
Uniper, via their subsidiary Liqvis are also looking to supply LNG to Meyer Logistik to enable them to operate 20 LNG powered trucks to transport food around the greater Berlin area
The UK and Netherlands are looking for ways to follow suit
Russia's state-owned Sovcomflot announced plans to build and operate five liquefied natural gas (LNG)-fuelled and ice-class rated oil and product tankers
The outlook for the LNG industry over the next decade is now looking very different than at any point in the previous five decades of global trade. Now, more than ever before, we are going to see new customer segments, and especially innovative new uses for gas and LNG in the driving seat.
GCA's Nick Fulford (Global Head of Gas & LNG) and Ryan Pereira (Principal Commercial Manager) were recently selected to contribute to 2 leading LNG publications:
The first publication, Liquefied Natural Gas, The Law and Business of LNG, Third Edition contains a more in depth discussion of new markets for LNG, including marine, road, rail and small scale uses.
The second publication, Shale Gas, A Practitioner's Guide to Shale Gas and & Unconventional Resources, Second Edition features an opening chapter on the impact of the US shale boom on worldwide natural gas price trends.
Please contact Nick or Ryan for further discussion on any of these topics.