The burning Issue – valorising society's residual waste: planning and delivering critical resource recovery infrastructure...
07 July 2015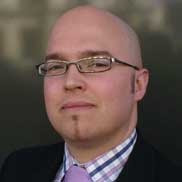 With increasing global attention looking at opportunities to divert waste from landfill, and with a widespread and growing appreciation of the need for more renewable energy sources to fuel our expanding urban communities, the role of energy-from-waste (EfW) solutions is now at the heart of modern and sustainable waste-management solutions.
The past decade or so has seen an expansion of waste-management infrastructure from the European Union to Australia and North America, as legislation and policy has driven enhanced recovery and recycling. There has been an explosion of new technological advances utilised for the treatment of both organic and residual wastes with anaerobic digestion (AD) and advanced thermal conversion technologies becoming more prevalent. However, for all the successes achieved in rolling out new AD and EfW solutions around the world, there have also been notable failures, with facilities being closed after only a few years of operation, companies folding as sites fail to operate commercially and many planned solutions never getting the funding needed to get off the drawing board.
In my opinion, many of the failings of technology delivery could have been avoided if the right level of planning, feasibility and preparation had been undertaken with the support of specialists to help address the nuances of local planning, permitting, licensing and feedstock security. In addition, good quality technical due diligence on your planned technology provider and an assessment of its suitability for the locally available feedstocks, as well as its vulnerability to local conditions could save a lot of wasted expenditure.
If we assume that most of the United Kingdom's commentators are right, and that the United Kingdom is still several millions of tonnes under-capacity in terms of recycling and waste recovery facilities, then the next decade will see a significant number of new AD and EfW projects being developed for the commercial and industrial waste market. And with that demand, and the increasing complexity of local planning, permitting, licensing and funding systems, there will be some problems for us all to face. Sharing experiences and seeking insights from others will be key to ensuring that time and effort is not wasted on projects that never work. If the value of organic and residual waste streams is to be realised in terms of energy, nutrients and heat, these new technologies must be embraced and their development actively encouraged as part of a modern Britain.
As with all my comments, they are mine and mine alone. If you would like to get in touch or share your opinions then email me at adam.read@ricardo-aea.com.