Should we have a family office?
13 March 2015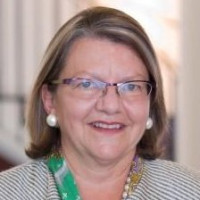 This is a question that many families around the world are asking. Industry trends – such as the shrinking number of traditional private banks, financial market unreliability and increases in private wealth – are causing families to rethink the best solutions for managing their family wealth. For many, this means exploring the option of creating their own family office.
A single family office (SFO) has the advantage of maintaining control by the family. The family chooses its paid staff and those staff are dedicated to the one family. However, on the other hand, it is costly to staff a dedicated private office and difficult to find and retain the right talent.
A family is likely to consider a number of alternatives before finally deciding on the bespoke model of its own SFO. The alternatives range from joining an existing multi-family office (MFO) to taking advantage of one of the multitude of investment institutions and claiming that it has a branded family-office service.
On closer examination, it is likely that investment institutions are focused more on asset management than on providing the softer range of family-office services. If those services are provided, it is often at no charge (because they are difficult to charge for), and they are thus available only to those clients with sizeable investment funds managed by the institution (which is the source of traditional fees). Is this really a family office? Or is it a private bank department rebranded as a family office? When the provider offers its own proprietary investment products, is the advice really independent or are conflicts of interest inevitable?
It helps to divide MFOs into several categories. The traditional MFO began life as an SFO. The staff understands family-office culture. The original family has probably faced a generational transition. The SFO it founded often begins to look too costly to the next generation, and so the family decides to ask more families to join it (hoping to benefit from shared overheads and related costs). The most successful of these understand that their market advantage is that they understand the complex issues of working with generational wealth. They are more likely to offer educational and philanthropic services. They are likely to provide coordinated family-wealth succession planning.
A different category of MFO begins life as an investment-based private office serving a number of different families. These are often closely related to the institutional firms' rebranded departments (with the same conflict issues) and accordingly have little interest in providing the full range of family office services. In a few cases they might be founded by a number of like-minded families wishing to pool their resources. A family which is shopping for family office services should look closely at the make-up and fee incentives of any MFO.
Let's come back to setting up an SFO – where does the family begin? What exactly is a family office? The correct answer is always 'it depends'.
What a family office does will depend on the needs of that particular family. This can be limited to an initial need of managing a number of residences: hiring and evaluating household staff (staff in the house, grounds maintenance, nannies and perhaps yachts and jets). The investable wealth may be quite small – for example, it may still be tied into an operating business. This situation would be of little interest to investment institutions, but it needs attention and oversight by reliable staff – and the staff is the family office.
At the other extreme, the family may be interested only in outsourcing the investment oversight of its wealth. This could be done via a so-called 'virtual' family office, with the key advisers available online on an as-needed basis. Most families have needs somewhere in the middle of these extremes.
Once a family has determined the nature of its initial needs, it is possible to begin the search for talent. Working in an SFO requires different strengths and capabilities from those required in a standard corporate setting. A successful SFO must have a dedicated service culture. Regardless of the impressive credentials of an office executive, he or she must be happy to respond to whatever the needs of the family are. One family member, for example, may admire a hotel painting on vacation and ask the family office head to arrange for its sale to the family. Another may need a replacement smartphone, a passport renewal, tickets to the World Cup… the list is endless.
In the end, the family's needs determine the type and number of staff, which in turn determines the size of space required. In another blog we will look at the choice of one or more jurisdictions for the family office. For now, we have described a family's search, with the answer:
"Yes, let's create our own SFO."
Click here for a free sample chapter and to order your copy of the new Globe Law and Business title, Family Offices: The STEP Handbook for Advisers.