Shaping the Future of International Dispute Resolution
31 October 2014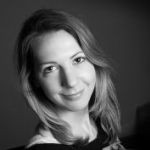 Is it possible to create a global culture of mediation? A convention pushing the agenda for the future of alternative dispute resolution (ADR) took a futuristic approach as 150 international users, providers and advisers weighed in on key issues via digital handsets and tablets, with the results broadcast on a big screen for instant interactive input.
The event, organised by the International Mediation Institute, took place at the London Guildhall on October 29, allowing delegates from many stakeholder groups and over 20 countries to take part in a host of debates and accompanying series of votes surrounding user needs, innovation in ADR and the merits of expanding the use of mediation globally.
The main concerns in choosing a dispute resolution mechanism were revealed to be speed and expense (each taking 33% of the user vote), as well as efficiency (13%).
Marks & Spencer's head of legal, Robert Ivens, commented that for him ADR is an integral part of doing business.
"While the main driver is costs," he said, "mediation also offers the opportunity for the introduction of an independent person with new ideas where in a dispute situation the other side may see it as a David and Goliath battle."
Fellow panellist Tracey Pollock, executive counsel at General Electric, echoed the view, stating that early dispute resolution is used as a project management tool within the company. Even if unsuccessful, she said, it helps to deal with issues early and efficiently, and with significantly reduced costs.
Mediation's flexibility, its relative time and cost effectiveness and, in particular, its ability to preserve mutually beneficial business relationships make it a persuasive option for more risk-averse users. Parties often communicate more effectively than during arbitration or litigation proceedings, empowered to arrive at decisions that work for them, meaning otherwise working partnerships are less likely to break down.
In his 2014 Singapore Mediation Lecture (The Mediation Imperative, Academy Publishing Singapore), Bradford A Berenson, vice president and senior counsel for litigation and legal policy at General Electric, argued that successful companies simply cannot afford to ignore mediation. Based on his experience overseeing hundreds of disputes around the globe each year, he said:
"A willingness to mediate is not a sign of weakness. To the contrary, it shows respect for your business partner; that you value the other side's views and relationship; that you are willing to listen and to engage in a principled dialogue rooted in the facts, law, and a clear-eyed appraisal of probabilities that is designed to find a solution that meets both your needs. It is aimed at restoring harmony, rather than perpetuating conflict."
Despite its proven and multiple benefits, mediation in civil and commercial matters is still used in less than 1% of cases in the EU. There are significant barriers: barely-there self-regulation for one, which the IMI's global standard-setting mission seeks to address, and, according to 57% of voters in attendance, inexperience and lack of familiarity with the process. As such, the most popular suggestion for promoting the use of mediation was to make education a priority to boost users' confidence in accredited mediators, in the ADR process and in enforcement.
While some providers in session stressed that it is up to in-house counsel to make ADR a strategic imperative, there was a sense of preaching to the converted in the room, as even attitudes to the use of technology and virtual solutions in resolving disputes were surprisingly positive. Litigators on the topic of ADR – or "Alarming Drop in Revenue", as Leathes and Masucci cynically recoined the acronym – may be eager to note Lord Dyson's emphasis in his address that mediation needs to work in harmony with the judicial system, rather than replacing it.
Inspired by the 1976 Pound Conference, commonly credited as the catalyst for encouraging wider use of mediation, the convention enabled Jeremy Lack, Vice-Chair of IMI's Independent Standards Commission, to propose a series of Global Pound Conferences in 2015, to run concurrently in 20 or more cities internationally with the aim of providing a platform for users and providers to discuss what needs to be done to improve access to justice. After an ambitious and thought-provoking day, the ADR community are thus cautiously optimistic for the prospect of a growing global mediation marketplace; but, without regulatory intervention, the challenges remain clear.
For further details on results of polls held during the convention, please see the IMI website at www.imimediation.org.