Renewable energy projects – commercial disputes are coming
27 April 2022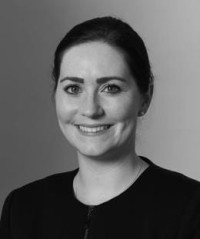 There is a new wave of renewable energy disputes on the horizon and, unlike the swathes of investment treaty cases brought to date, they are commercial disputes grounded in contract and private law.
There is no doubt that an increasing proportion of the global energy mix needs to come from renewable energy sources. That is fundamental both to a successful transition to 'Net Zero' and a move away from reliance on Russian oil and gas, something which is again at the forefront of global leaders' minds.
The commercial world is already making a significant shift towards investment in renewable energy - Ashurst LLP's Energy Transition Report, a survey of 1,000 senior managers involved in energy investment decision-making, found that all of the organisations interviewed, irrespective of their size and 'core' business, had a net zero emissions target or were in the process of developing one. Of those interviewed, 82% considered the increasing use of renewables as critical to their strategic growth and 91% were clear that the transition to renewables would bring with it an increased risk of disputes.
A great deal has already been said about the scope for investment treaty disputes in the renewables sector. Indeed, there has already been a large number of cases – including the well-known 'boom' in cases following Spain's retrospective reduction to solar feed-in-tariffs. Relatively little has been said, however, about the scope for commercial disputes in the sector. Those disputes are coming – and, on some projects, have already arrived.
The risk of commercial disputes on renewables projects arises predominantly from the technology used. These projects involve the deployment of either entirely new technology or pre-existing technology which is scaled up or put to use in a new application or more challenging operating environment. The risk of failure in such circumstances is inevitably higher than on those projects where well-established technologies are used in 'tried and tested' operating environments. Renewables projects also suffer the same problems that have long affected traditional construction and engineering projects, including problems with welding and foundations.
The rapid pace of technological change in the sector, driven by pressure to build new projects and have them operational as soon as possible, means that there is often less time for anticipating or 'ironing out' of these problems. The 'scaling up' of technology put to effective use on, for example, myriad 50 MW solar plants in Spain, will (and already is) leading to unforeseen problems on much larger solar farms of some hundreds of megawatts in size. The 'greenfield' location of many new projects (particularly in the wind and solar sectors) means that there is an enhanced risk associated with delivering projects on time and within budget. That is because of the need for access to large tracts of land and the difficulties associated with obtaining relevant permits and mobilising personnel and equipment to site.
The subject matter of the disputes that typically arise on renewables projects is similar to that on more 'traditional' construction and engineering projects, and includes disputes about delay, variations, defects and performance shortfalls. But the renewables sector does not have the same body of trade practice, legal authority and precedent and standardised contracts that the fossil fuel sector does. That will make avoidance and resolution of these disputes more difficult.
Recent developments in Ukraine are likely to drive an ever-swifter move to construct new renewables projects and get them online given commitments in the UK and across Europe dramatically to reduce reliance on Russian oil and gas in the next year. Without a proper exercise in pre-empting and mitigating the legal risk inherent in these projects, commercial disputes will ensue.
Commercial players in the industry should act now to mitigate dispute risk which could otherwise result in significant delay, costs escalation, damage to ongoing commercial relationships and revenue losses. First and foremost, that involves giving detailed thought to the particular challenges posed by the project, its players and the environment in which it is being built and writing into the contract appropriate protections. It is also critical that parties include in their contractual relationship a valid, effective and fit for purpose dispute resolution provision, in order that disputes can be resolved efficiently and cost-effectively if they do arise.
Early legal input from the lawyers who have already seen how disputes can 'play out' on these types of projects, will clearly be invaluable.
For more on the coming tide of commercial disputes in the renewable energy industry; tips and tricks on how to mitigate against those disputes and how to manage them efficiently when they cannot be resolved amicably; can be found in Special Report: International Arbitration of Renewable Energy Disputes.
Emma Johnson and Lucy McKenzie, Ashurst LLP, are authors of Special Report: International Arbitration of Renewable Energy Disputes published by Globe Law and Business.