Management; the one constant in business distress
20 May 2019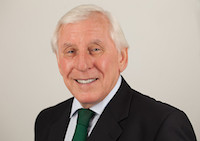 The UK restructuring market is enjoying a mini boom in retail and casual dining distress. Jamie's Italian is now joining the list of overleveraged and over populated chains in seeking relief from leasehold obligations through a Company Voluntary Arrangement (CVA). Prior to the travails of Patisserie Valerie, Carluccio's, Byron and Prezzo et al, we had the stream of retail chains of which BHS and House of Fraser with Debenhams coming up fast on the rails are just the headline names. With retail the challenge was partly the change to online buying convenience but equally blamed on the over restrictive terms of UK leasehold arrangements and high business rates. For casual dining the burden of lease liabilities weighed heavily on the sector but equally important was the herd like instinct of owners to rush into expansion in marginal sites fuelled by an excess of cheap money. Supply exceeded demand and unable to cut rental bills they cut staff levels with a corresponding drop in service levels with predictable consequences.
Whatever the burden of UK lease terms and business rates these didn't occur overnight. They have been with us for many years. They should have been built into business models and adequately stress tested. Not all retailers are in distress. Zara have a business model of short-term supply lines, with design concept to store within three weeks and twice weekly deliveries that make a retail experience that online suppliers can't match. So too Primark which attracts the teen market with low price up to the minute fashions in a fast-changing market. Their business models can maintain revenue stream and cover the rental costs.
Easy money, herd like instinct and upwards only forecasts have led to both over supply and unresponsive business models. The one constant is management; or rather failure of management to perform adequate risk assessment and stress testing. A CVA may be a stick to hit the property owners and a sticking plaster to buy short term relief but the high failure rate of CVA's without fundamental operational change should provide a warning to voting creditors. Ultimately management needs to up its game and debt providers should be more cautious with excessive exuberance in business plans from thrusting young bucks. Business models should be challenged for flexibility and pragmatic and experienced management should analyse risk. Zara founder and CEO Amancio Ortega is 82 years old. He has learned a thing or two over time that others might emulate.
Alan Tilley is Chairman at Bryan Mansell & Tilley LLP and author of our new title Turnaround Management; Unlocking and Preserving Value in Distressed Situations.