Making mediation more user-friendly
13 December 2018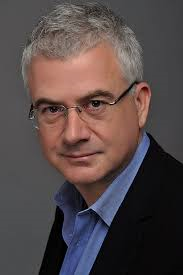 This is our second monthly briefing on partnership, family business and private client disputes. Last month, leading commercial mediator Andrew Hildebrand explored why mediation is likely to be particularly suitable for helping business partners and family members resolve their business disputes. This month, Andrew considers how mediation needs to change to make it more user-friendly for clients who find themselves in these types of conflicts.
Being hot-housed for a day in a law firm until the sandwiches curl and sugar levels drop, may work for many commercial mediations but it doesn't suit everyone, especially if they know each other well and are more used to meeting informally. So what could we do differently to make mediations work better?
Pre-Meetings - I often find that meeting people and their professional advisory team, separately and confidentially a week before a mediation can be key to getting things resolved. It helps me understand why someone sees things differently and what matters to them. And, in the context of family business or private client disputes, maybe why there has been a history of poor conflict resolution. And it helps them focus on what's really important and how best to approach the mediation. In my experience, it generally accelerates progress on the day and improves the chances of settling.
Only one session? - Maybe spread discussions over a couple of sessions to give people time to reflect on what they have heard and how they now feel. This approach echoes what often happens in family 'divorce' mediations. Sessions can also be fluid, with the mediator checking how people are feeling during the session in case they would prefer to take a break, especially if anyone is elderly.
Choose a venue where people are less likely to feel daunted.
Make sessions less adversarial. Sometimes, once principal issues have been aired, I ask people questions instead. To help them see things from a different perspective, or put the missing pieces together. Or to change the dynamics by drawing the bones of what they are discussing on a whiteboard so they can see how few pieces of the jigsaw there are to sort out. Visual clues can be surprisingly powerful. Where people lack sufficient information to make decisions, the mediator can help them consider options and likely implications and build a road map for them to discuss and finesse with their advisers.
Take a break - 'Breaking bread' together over lunch, or stopping for dinner can also break the ice. Maybe suggest it on the basis that no one talks about the dispute during the meal.
For Family Business and Private Client mediations: Consider what help family members might need addressing inter-generational issues. And think about making discussions inclusive, so that everyone has an opportunity to discuss options. Especially if changes are being considered and you want to secure buy-in once any decisions have been agreed.
Finally, is 'mediation' the right term? - Apart from sounding stuffy and legal, 'mediation' is still frequently confused with 'arbitration' or seen as some sort of litigation tool. I don't know what the right term is, but for the right dispute it might be worth explaining it to a prospective client as 'business marriage guidance'. Less costly or destructive than divorce proceedings and designed specifically to help someone separate inexpensively without destroying themselves or their business. Or even to help them salvage their relationship and establish what changes are needed to make the relationship work better.
But these are just my thoughts on what we could do differently. What do you think?
Globe Law and Business recently published the STEP Handbook Business Families and Family Businesses, a comprehensive guide for practitioners who advise business families and their professional advisers. Andrew co-wrote the chapter 'Dealing with Conflict' with Mark Lindley of Boodle Hatfield. For further details and to contact Andrew, please go to http://hildebrandmediation.com/