Living with family wealth
14 July 2017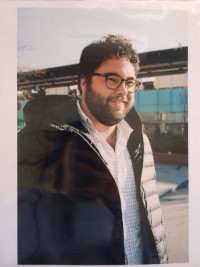 The fact that 'next-gen wealth' applies to me I still find surprising. Surprised not with fear, but a moment of "oh, yeah?"
I'm lucky that my family's success has been articulated to me in a way that has allowed me to define it to my own life, as ever-evolving as that may be. I've learned from my mentors, and my family, that the truth comes from knowing who you are. This is what I think of my truth, my family's truth, and the foundation that allows a capacity for the objectification of wealth to be secondary to what we, as fellow human beings, can bring to our communities.
However, on leaving that bubble, I find the inevitable is found and success and family story become the wider assumption for next-gens – an assumption that I'm in an untethered world, where all the money is available to me. That's not the life I have been given. In the case of my reality, the power that I've been given is to listen, learn and ideally generate my own enterprises with solid foundations and values, inspired by those set by my grandparents. For next-gen issues, the most important is to be conscious, honest and open with the subsequent generations about what is expected, what wealth means, and the power that it has, to both make life great, but also to haunt and corrupt one's goals.
Growing up outside of the circles of the family business, and outside of the community that was home to it, my label in the end has been a secret one. It was only recently that I began to play a more visible and active role in representing my family and myself in a context of others who apparently have the same label. This is where I begin to see where it impacts normal life, where we begin to see that the circle of labels and expectations begins with ourselves. This is where it is essential to build relationships on trust through communication, for expectations are the root of many of our labels. When we label, it is our way of determining the expectations to gain from the individual who is labelling us. When it comes to being a member of a wealthy family, and the expectations that come with it, the intentions are set in our interaction, and I and my family's active choices are to remain abreast and unique from those expectations. As well as left out of the label.
This is where the label for myself becomes most obvious, it is that being labelled by another is limiting for the next generation. Whether we like it or not the world has assumptions, mostly negative, that they see for those who are perceived as the 'lucky ones'. We cannot be defined by labels and expectations that are projected on to us. Finding these truths, inspirations from our lived and taught experiences, and to create
our own label and call on the wisdom of temperance is most crucial to my success and traits my grandparents carried with them to theirs. It's not just talk with and learn from but it's key to partnering with my family, and forging my own relationships with our advisers, lawyers and network. It is to show that the next generation is not to be feared, if we are educated, and inspired by the success that our forebears have achieved.
In the end it is my story, and it is simple, but the fastest way to overcome the label of wealth was open and honest communication. I try to always own who I am and be honest and direct in correcting what is projected from the outside. From the source, be it talking with my grandfather, to lunch with his lawyers, and most importantly to have parents who pushed me, kept me honest and inspired me to search for what made me excited. They showed me I must listen and trust myself first, and articulate it in terms of the family. It is also to choose how we want it to appear in the world around us. We need to accept and let it empower us, in the context of what we expect.
I've always been in awe and motivated by the wealth creators in my family, but also how they achieved this with honesty and openness. Which is, in a way, what comes in the acceptance of the place they (and inevitably we as the family) have as a family with wealth.
Zac Russell founder Russallo in 2013, a consulting firm focused on organisational development for early-stage companies and contributor to The International Family Offices Journal