How to encourage entrepreneurship and innovation in a family business
02 October 2018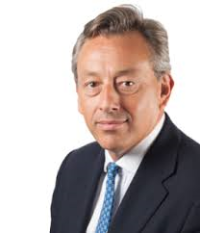 Family businesses are often perceived as organisations that are stuck in the past and reluctant to take risks. Contrary to popular belief, many of these firms demonstrate a spirit of innovation and entrepreneurship that enables them to capture opportunities in today's rapidly changing landscape.
However, it's not all plain sailing. One of the key aspects of running a successful family-run business – or any business – is to keep on top of the latest industry developments. In early 2018, Britain's oldest publishers of traditional postcards, closed after almost 140 years. J. Salmon had been passed down through five generations of the same family, and the latest owners blamed the increase in the popularity of social media for a dramatic decline in holiday postcard sales.
Yet the success of mobile apps that allow you to upload a photo and send a personalised postcard suggest it's not demand that has fallen but the process and end results. It's an important lesson about the need for innovation in business, which is even more crucial today with technology changing so dramatically. The challenge for today's family businesses is to respond to these changes and adapt their business models to capture new markets.
Entrepreneurial spirit
There are plenty of success stories. Emma Bridgewater's namesake ceramics manufacturing business is known for being quintessentially British. Her initial inspiration came in 1985 when she was trying to find a tea set for her mother. However, the cups and saucers she found were overly formal and did not fit in with her mother's colourful, casual style. It was then that Emma realised there was a gap in the market and she decided to make her own pottery.
Although things weren't always straightforward, Emma built up a successful business, with the likes of General Trading Company, Liberty and Fortnum & Mason's stocking her products.
Emma's company is particularly family-orientated and her husband, Matthew, takes an active role in the business. However, she makes it clear she has placed no expectations on her children with regards to succession plans. Whether or not her children decide to take the helm when the time comes, she remains confident that the company has a bright future.
Working your way up
Another success story is Tej Lalvani, who has turned his family business, Vitabiotics, into a £300 million enterprise over the past decade, earning him a spot on the panel of hit BBC show Dragon's Den.
Tej maintains that a key part of his success is due to the fact his father insisted he had to work his way up through the business. He gained experience across all departments, helping him learn about various aspects of the company.
After joining Vitabiotics when he left university, Tej became chief operating officer in 2008 and chief executive officer in 2015. He now runs the company with his father, who is chairman, and brother, who sits on the board. Tej admits looking after a family business is not always easy, but that the positives outweigh the negatives. Benefits include the ability to think on a more long-term basis and implementing new ideas swiftly without relying on shareholders.
Drawing on past experience
There is a misconception that innovation involves a complete dismissal of the past. However, family businesses offer a unique sense of tradition that represents a powerful source of competitive advantage when they come to innovate. There are two key ways family businesses approach innovation – through product innovation and product meaning.
In terms of product innovation, Lavazza has built its reputation as an expert coffee maker since 1895, but a major reason for its success is its ability to adapt to new technologies. The company has developed a capsule-based espresso system to work in extreme conditions, even in outer space.
Other companies innovate through product meaning. Vibram, a maker of high-performance rubber soles for footwear, has focused on its own tradition to innovate. The company changed the concept of a sports shoe by developing a line of minimalist shoes that mimic the look and mechanics of being barefoot.
Tomorrow's generation
New ideas around business innovation are gaining ground, particularly among the younger generation. Millennials are expected to benefit from one of the largest intergenerational wealth transfers in history. According to global financial services company UBS, millennial wealth will total around $24 trillion in 2020. This generation's shifting attitudes to wealth mean they are demonstrating a much stronger interest in impact investing than their baby boomer and Generation X predecessors.
The advent of new technology such as automation and artificial intelligence (AI) will also create fresh investment opportunities for millennials. The challenge for tomorrow's business owners is to find ways of generating growth by creating new markets or stimulating significant change in old markets. The winners will be those with the ability to harness the latest technologies to shake up daily tasks and change the way we live and work.
To find out more about how these and other family-owned businesses harness innovation and entrepreneurship, read Ian's chapter on 'family businesses in Business Families and Family Businesses' at (https://www.globelawandbusiness.com/books/business-families-and-family-businesses-the-step-handbook-for-advisers-second-edition).