Globe Law and Business titles get a photo shoot
09 May 2014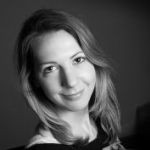 We recently had some professional photos taken at the request of a new bookseller partner specialising in beautifully produced books.
We pride ourselves on the high quality of our titles and their unique look and feel - the result of the meticulous care and attention invested in every book. It is wonderful to have these photos reflecting the values instilled in the Globe Law and Business brand.
Our photographer is the very talented Oskar Proctor, whose work - thankfully for him - is not limited to legal titles. Art lovers can view his stunning portfolio of portraits, interiors and still lifes at http://oskarproctor.com/.