Global Success Stories
09 March 2018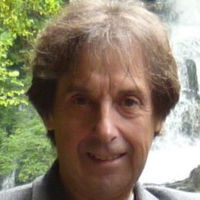 It was a pleasure and honour recently to be asked by the Globe Law and Business team to be asked to take on the role of editor of its journal, Modern Legal Practice. As a law publisher myself, I am always happiest when involved in any aspect of law and business publishing. Therefore, adding the journal editorship to my regular involvement as an associate editor on the Italian Law Journal and as a regular columnist on legal and professional publishing at Canada's Slaw, was an extremely easy decision to make.
I have no doubt that Globe Law and Business's regular customers around the world were pleased to see the launch of Modern Legal Practice. It's a perfect fit with the adjacent book portfolio, particularly those titles that appeal to many members of the International Bar Association (I really shouldn't have allowed my membership to lapse!), STEP and others and it complements well its sister journal, The International Family Offices Journal. Yet, trying to make such assessments as if through the eyes of a legal practitioner, general counsel, law librarian and the like, rather than through those of a long-standing publisher in these markets, I wonder if the latter occasionally roll their eyes at the idea of yet another publication in the field? For me, it's all about doing it right and there's little to complain about that.
A skill that I believe I have acquired is to be able to determine very quickly and without excessive analysis when law and business publishers are being successful, as measured primarily through customer satisfaction, product and service quality and commercial success. A quick look at Globe Law and Business's portfolio leads me to think that it must have some happy customers with such book titles as A Practical Guide to the Transfer of Trusteeships, Cross-Border Insolvency, Practical Derivatives, Shipping Finance and of course, many more. Choosing the right books and authors is not an instinctive talent but requires substantial insight, expertise, training and judgement to make it look easy and be successful. Finding the right niches and authors in the market, working successfully with institutional partners, engaging with and being part of it and delivering optimum quality is what, in my view, makes for a great law and business publisher.
English-language law and business publishing, whether it is serving Common Law or Civil Law markets is hardly novel, isn't especially glamourous for those working in it and doesn't even produce nowadays the level of financial reward that it did for the market leaders in the past. So, why bother? The higher-tech world of artificial intelligence to conduct legal and other research certainly has its appeal and points the way to the future, without doubt. However, the satisfaction of finding and getting to know the best authors and editors in legal practice and in the academic world, working out ideas with them and collaborating to produce world-class publications of quality and significance, that genuinely add to scholarship and the development of the legal system, is as good a way as any to conduct a career.
From the author's and editor's point of view, not dissimilar questions might be asked. It requires a great deal of work, time and intellectual rigour to deliver the best in law and business publishing, the financial rewards are usually not significant, and the career benefits are sometimes nebulous. At the same time, for a relatively small and select number, there is a deep-seated need to take on the role of a legal author, to explain, analyse and assume the role of a thought-leader in that environment. It's difficult to explain and often to understand why they do it but publishers are extremely indebted to those who do so. Stating the obvious, the publisher who doesn't value authorship would be advised to cut and run.
For me, to a significant extent as an onlooker at some distance, my responsibilities being limited to the editorship of Modern Legal Practice and on a contractual basis, what is important is to be in good company and able to offer my services and skills in the right places and with good purpose.
Whether or not legal and business information publishing, in the forms that we understand them today and in the tradition that has evolved over some hundreds of years, remains to be seen. Clearly, as ever, it will continue to change with the opportunities that technology offers and as the requirements of customers reflect the direction of legal and professional practice. That said, the suspicion and hope of professional and business publishers is that society will continue to have laws that keep developing, together with lawyers and other professionally qualified advisers whose jobs they are to administer and improve them. They tend to be serious and thoughtful people who value, respect and understand how they think and operate. If that is true, however different they might look, great law publishing should be around for a while yet.
Robert McKay gained his law degree at Queen's University, Belfast. He is also an associate editor of the Italian Law Journal, a columnist on professional publishing at www.slaw.ca/author/mckay and a director of Dunedin Academic Press. He has held such posts as publishing director at Sweet & Maxwell (Thomson Reuters), divisional chief executive of Tolley Professional Information (UBM), director of CCH Information (Wolters Kluwer), managing director/founder at FL Memo and managing director, National Publishing, at TSO.