CIAR – a new arbitral centre
08 July 2015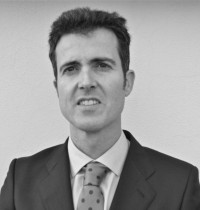 The Ibero-American Arbitration Centre (CIAR) was established March 19 2015. The centre was set up to offer an alternative dispute resolution forum to small and medium-sized enterprises with cross-border operations. In this regard, 63 institutions representing 22 Ibero-American countries – including Spain, Portugal and Andorra – have signed a deed of constitution and bylaws, making Madrid as the seat of the general secretariat.
The growing strength of Latin American economies, their international expansion and the increasingly positive approach towards commercial international arbitration in the area, suggests that this new centre could become a relevant player. Keeping an eye on its evolution will be interesting. This post will analyse the scope and approach of the new centre; an overview the Latin American market for arbitral institutions; and lessons learnt from past experiences.
Scope and approach of CIAR
The CIAR constitution was agreed on by the countries which attended the Ibero-American Conference held in Veracruz in 2014. The agreement stems from the approval in Brasilia in 2012 of a framework agreement for the creation of an Ibero-American International Arbitration Centre by the general Ibero-American secretariat. At that time, different practitioners realised the need for a specialised and cost-effective commercial institution for the Ibero-American market.
CIAR's purpose is to serve as an Ibero-American institution for small and medium-sized enterprises acting in the international arena, offering a high-quality service focusing particularly on ensuring cost and time effectiveness. Interestingly, a specific policy to limit the time to render an award to six months will be enforced. The proceedings will also have an online platform in order to promote efficiency.
CIAR's official languages will be Spanish and Portuguese, and its partners are solely Ibero-American countries. The centre has three seats:
Costa Rica for the chair;
Madrid for the general secretariat; and
Sao Paulo for the supervisory board.
More specifically, the Sao Paulo seat will be in charge of arbitrator training and establishing the arbitrator lists. These lists will be made up of those arbitrators forming part of the pool of arbitrators included in CIAR's supporting institutions lists.
Luis Martí Mingarro, president of the Ibero-American Union Bar Association and former dean of the Madrid Bar Association, has been appointed chairman of CIAR. Renowned arbitrator Rodrigo Oreamuno will act as vice-president. According to Martí Mingarro, the centre's aim is to broaden arbitration to all potential users, providing in particular simplicity and rapidity. Likewise, Martí Mingarro calls for availability and flexibility as the centre's core values.
Latin American market for arbitral institutions
The era of Latin American arbitral institutions has arrived. According to the ITA Survey of Latin American Arbitral Institutions, in 2011 there were 165 institutions administering arbitrations and now there may be even more players in the field. However, the crucial question is whether any relevant caseload is being managed.
Despite the existence of limited data, the International Chamber of Commerce (ICC) caseload involving Latin American parties maintains a leading role. In 2012, from the 451 cases administered by the America's division – which includes North America and Latin America – 292 cases involved Latin American parties (64.7%). In 2013, 279 cases involved Latin American parties (57.76% of the America's caseload).
Likewise, there were examples of other successful national institutions, such as the Lima Chamber of Commerce's Centre for Domestic and International Conciliation and Arbitration, which administered 280 cases in 2013.(1) Similarly, the Arbitration and Mediation Centre of the Santiago Chamber of Commerce registered more than 300 cases during the past two years.
Existing information from the Commercial Arbitration and Mediation Centre for the Americas (CAMCA) caseload is currently unobtainable. CAMCA was founded in 1995 by the American Arbitration Association, the British Columbia International Commercial Arbitration Centre, the Mexico City National Chamber of Commerce and the Quebec National and International Commercial Arbitration Centre, with views to provide a forum for dispute settlement under the North-American Free Trade Agreement.
Other regional institutions, from which updated statistics have not been obtained, presented in 2011 caseloads varying between five and 10 proceedings.(2)
Many Latin American countries have passed arbitration-friendly legislation, in accordance with the United Nations Commission on International Trade Law Model Law, benefiting the growth of arbitral institutions. Similarly, Latin American States (with minor exceptions including Guyana and Suriname) have ratified the New York Convention and the Panama Convention. Some states remain reluctant towards international arbitration,(3) but the general trend seems to favour international arbitration against foregone protectionisms.
It is not always easy to spot trends but, as stated during the X International Conference held by the Spanish Arbitration Club, Latin American economies such as Mexico may be key players during the next decade. Arbitral institutions and practitioners should remain on the lookout.
Lessons learnt from previous arbitral institutions experiences
Thus far CIAR has published no arbitration rules, schedule of fees or an accessible website. Indeed, they are expected to go live by the end of 2015. There are still many hurdles to overcome if this institution is to attain enhanced relevancy.
At this stage, it could be interesting to seek inspiration from the experience of the Singapore International Arbitration Centre (SIAC), which has created a truly international arbitration centre. Indeed, in less than a decade, SIAC has increased its caseload by more than 200%, rising to an average of 250 cases filed annually. In recent years, SIAC has gained relevance administering both investor-state treaty arbitration and commercial arbitrations. This has been possible only with a high-quality and professional secretariat and high-profile representation. Likewise, by creating an arbitration friendly legislation and courts offering maximum judicial support, Singapore has gone all-in in the race to become a world-class arbitral seat.
Before such strong competition, CIAR must benefit from lessons learnt and offer a high-quality service if it wants its share. Indeed, arbitral institutions with sophisticated secretariats and highly-qualified, experienced teams show the way forward. Time will demonstrate how this new centre progresses. In the meantime, initiatives which ultimately benefit choice and party autonomy should be welcomed.
Carlos González-Bueno and Laura Lozano
(1) See www.cailaw.org/media/files/ITA/Publications/arbitral-institutions-guide-dec.pdf.
(2) According to the ITA Survey of Latin American Arbitral Institutions, among others, the Inter-American Commercial Arbitration Commission, the Brazilian-American Chamber of Commerce, the Arbitration Centre of the Peruvian-American Chamber of Commerce and the Business Centre for Conciliation and Arbitration registered between five and 10 cases annually in 2011.
(3) In Article 422 of the new Ecuadorian Constitution, Ecuador is forbidden to enter into any agreement requiring it to subject itself to an international arbitral tribunal.