A win for unregistered designs and the fashion industry at the ECJ
29 August 2014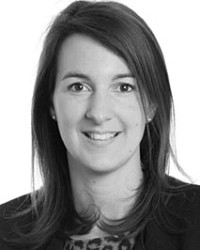 If registered designs are seen as being difficult to enforce, unregistered designs prove even less popular. By their very nature they are hard to pin down, meaning that proving validity can be a hurdle for designers before they even come to enforcement.
Designers will therefore welcome the European Court of Justice's (ECJ) recent decision in Case C-345/13, Karen Millen Fashions Ltd v Dunnes Stores (available here), which reminds us that unregistered designs can be an effective means of protecting new designs. In particular in the fast-paced world of fashion, where collections turn over at such a rate that there is often not time to register IP rights, the ECJ's guidance on how to assess a design's 'individual character', and confirmation that those wishing to enforce unregistered Community design rights are not required to prove individual character, is good news for designers.
A reminder on designs
Protection

Is it a monopoly right?

Duration

UK registered resign

Protects the appearance of the whole or part of a product resulting from features of, in particular, the lines, contours, colours, shape, texture, materials, of the product or its ornamentation

Yes – it protects the use of third-party designs created entirely independently

Max 25 years

Community registered design

Community unregistered design

No – it only protects against direct copying

Max 3 years

UK unregistered design

Protects the original shape or configuration (whether internal or external) of the whole or part of an article

10-15 years
Background
This was the first Community unregistered design right case to be fought out in Ireland. The case centred around Irish retailer Dunnes' sales of copies of a Karen Millen shirt in Ireland. Karen Millen brought proceedings for infringement of unregistered Community design rights in the shirt (and in a black top which it also claimed had been copied), at the High Court of Ireland in January 2007.
Dunnes disputed that Karen Millen's designs were protected, on the basis that they had no individual character within the meaning of Article 6 of the EU Community Designs Regulation (6/2002), because they did not produce a different overall impression on the informed user, when compared with any combination of design features present in existing shirt designs. Dunnes also asserted that it was for Karen Millen to prove, as a matter of fact, that the designs did have individual character.
In short, the issues were whether Karen Millen's designs had individual character and, if so, whether Karen Millen was required to prove that the designs had individual character.
Questions referred
The Supreme Court therefore referred two questions to the ECJ, which can be summarised as follows:
In considering whether a design has individual character, is it necessary to consider whether the overall impression produced on the informed user differs from the overall impression produced by:

any individual design which has previously been made available to the public; or
any combination of known design features from more than one such earlier design?

Is an unregistered Community design valid where the right holder merely indicates what constitutes the individual character of the design or is the right holder obliged to prove that the design has individual character?
ECJ decision
The ECJ, following the advocate general's opinion, held as follows:
In order for a design to be considered to have individual character, the overall impression which that design produces on the informed user must be different from that produced on such a user not by a combination of features taken in isolation and drawn from a number of earlier designs, but by one or more earlier designs, taken individually.
This means that when considering the individual character of a design for a shirt, for example that shirt must be compared with earlier designs for shirts. It is not sufficient to say that the new shirt has the same pockets as one earlier shirt, the same cut as another earlier shirt and the same neckline as a third earlier shirt. Given the task of reviewing earlier unregistered designs is already sufficiently difficult, the ECJ's finding provides comfort to designers who would find it impossible to review every different combination of every detail of every product designed.
In order for a Community design court to treat an unregistered Community design as valid, the rights holder is not required to prove that it has individual character within the meaning of Article 6, but need only indicate what constitutes the individual character of that design - that is, indicates what, in its view, are the element or elements of the design concerned which give it its individual character.
In coming to this decision, the ECJ noted that Dunnes' attempt to impose a higher burden of proof on Karen Millen was incompatible with the "objective of simplicity and expeditiousness which…underpins the idea of protection of unregistered Community designs".
Key points
This ruling will be welcomed by designers of products with short lifespans, in which the expense of having to prove the individual character of a design would constitute a major disincentive to enforcement. In respect of the first question, the fashion industry in particular will benefit from confirmation that individual character is to be assessed on the basis of separate designs, taken individually, given the extent to which new fashion designs are often influenced by a large number of elements of various existing designs.
The courts are considering both registered and unregistered designs more frequently. Unregistered designs in particular are important in industries with a high churn rate, such as the fashion industry, and should not be neglected by designers seeking to protect their designs.