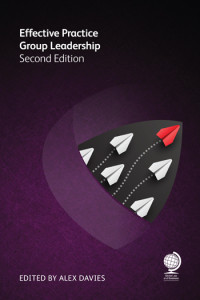 Publication date: Jun 2022
Law firm practice group leadership is not for the faint hearted. As firms compete increasingly at practice group level, leaders are being asked to run their groups like business units; to develop and implement a strategic plan that supports the goals and competitiveness of the firm; and to coordinate and lead their partners to enhance the efficiency, performance, and profitability of their groups. With contributions from a wide range of experts, this second edition of Effective Practice Group Leadership builds on the first with new insights and thought leadership. The book examines the position of the practice group leader (PGL) in law firms today, the challenges of the role, and the changes to it, innovations and how modern practice groups are changing, and demonstrates the enormous contribution PGLs can make to the profitability and performance of their law firms, when armed with the tools and the authority.
More details »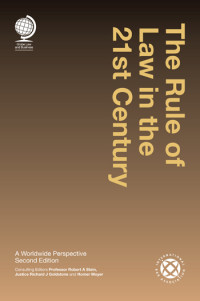 A Worldwide Perspective, Second Edition
Publication date: Mar 2022
This book, published in association with the International Bar Association, examines the concept of the rule of law from a variety of perspectives, beginning with the basic principles and all-important definitional issue of what the term 'rule of law' means, and includes fully updated chapters covering the independence of the judiciary and the internationalisation of the rule of law, as well as several new chapters.
More details »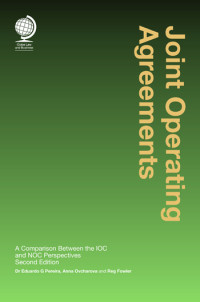 A Comparison Between the IOC and NOC Perspectives, Second Edition
Publication date: Feb 2022
This major work analyses the critical concerns and challenges that IOCs and NOCs face in this new type of consortium, and will ultimately suggest alternative solutions to find common ground between these parties. The new, second edition, which is written by three relevant experts in the industry, updates the previous content and addresses new key issues such as compliance, conflicts of interest, corporate and social responsibility and price volatility.
More details »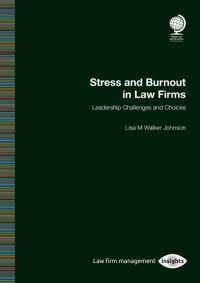 Publication date: Jun 2022
This practical guide summons lawyers, leaders and managers to greater alertness about stress-producing factors in the workplace and to more effective applications of practical responses and methods in the special conditions and circumstances of the practice of law in today's often intense and highly competitive environment. It is written expressly for professional colleagues who want to work together in common cause to bring greater awareness to wellness needs and to minimise excessive stress or distress in the legal workplace, positively impacting workplace culture, professional relationships, firm reputation, talent retention and profitability.
More details »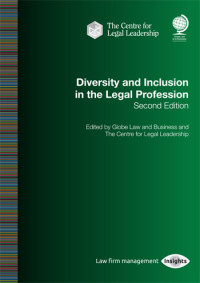 Publication date: Apr 2022
This Special Report explores strategies for maximising inclusion and diversity in the legal profession both in-house and in private practice. The second edition has been fully updated to take into account the pandemic and the adverse impact this has had on diversity and inclusion, along with other developments and includes new chapters on belief, ageism, mental health and intersectionality.
More details »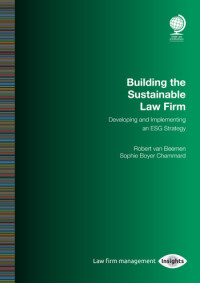 Publication date: Jun 2022
This Special Report looks at the business drivers for sustainability in law firms and offers a practical toolkit to guide law firms on their ESG journey. It discusses how the development of robust, long-term ESG initiatives can provide law firms with manifold benefits, including the opportunity to gain competitive advantage; attract, engage and retain clients and employees; increase value and service offerings to clients; and enter new markets.
More details »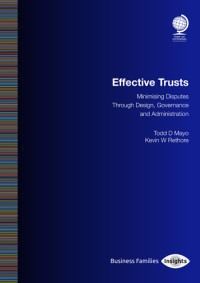 Publication date: Jul 2022
This Special Report examines the causes of trust disputes and explores the steps that settlors, trustees, beneficiaries and others can take during each stage of a trust's lifecycle – design, execution, administration and termination – to reduce the risk of sparking a dispute. Filled with real-world practitioner guidance, perspective and insight on issues of critical importance to fiduciaries, trust officials and beneficiaries alike, this Special Report is essential reading.
More details »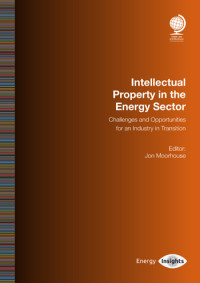 Publication date: Jun 2022
The management of IP in the energy sector is arguably more important than ever. This Special Report looks at the challenges and opportunities that intellectual property issues present for different areas of this broad and rapidly changing sector, including upstream, downstream, renewables, digitalisation, standard essential patents and brand and reputation. It is essential reading for legal advisers and anyone in a commercial role dealing with the energy sector who is seeking a deeper understanding of the vital role intellectual property plays in shaping and achieving business objectives.
More details »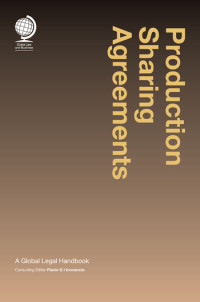 A Global Legal Handbook
Publication date: Nov 2021
This title is the first comparative treatment of Production Sharing Agreements and provides a comprehensive, in-depth overview of PSAs in key oil and gas jurisdictions around the world. It offers a rich, critical analysis and evaluation, and features contributions from an international group of leading experts and academics who address the legal, economic and political aspects of PSAs.
More details »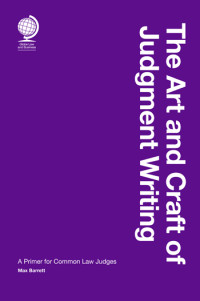 A Primer for Common Law Judges
Publication date: Apr 2022
Judges are increasingly aware that the best way of enhancing public confidence in court systems is not only by providing a quality service but doing so compassionately and respectfully. The art and craft of judgment writing is a critical element of this process. Written by Dr Max Barrett, a judge of the High Court of Ireland, this book looks at the judgments of historically great judgment writers from the US, UK and wider common law world (in particular Australia, Canada, India, Ireland, Israel and New Zealand). Individual chapters focus on subjects such as judgment purpose, length, style and structure, concurring and dissenting judgments, judgment writing for children and vulnerable parties, as well as more general lessons in good writing offered by great authors from Orwell to Twain.
More details »
See all recently published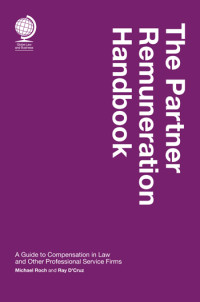 A Guide to Compensation in Law and Other Professional Service Firms
Publication date: Aug 2022
In The Partner Remuneration Handbook, Michael Roch and Ray D'Cruz provide guidance for senior partners, managing partners, partnership boards, remuneration committees and others involved in the partner compensation process (department heads, CFOs, HRDs), on designing effective profit-sharing systems, reaching fair reward decisions efficiently and implementing motivating contribution management processes.
More details »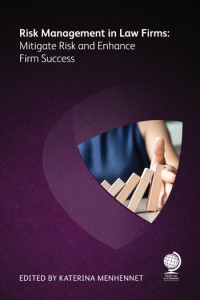 Mitigate Risk and Enhance Firm Success
Publication date: Sep 2022
Risk Management in Law Firms brings together lawyers, consultants and other risk and compliance professionals to provide expert and practical guidance on essential risk management topics. Chapters cover risks relating to clients, internal operations and law and regulation, and address recent developments including issues arising from the shift to hybrid working, the increased focus on ESG and climate change, and the extended influence of clients through outside counsel guidelines.
More details »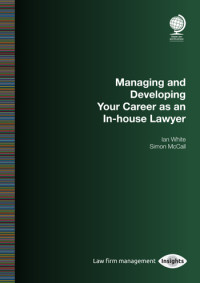 Publication date: Dec 2022
Managing and Developing Your Career as an In-house Lawyer by Ian White and Simon McCall is a companion to their report Your Role as General Counsel: How to Survive and Thrive in Your Role as GC. It seeks to provide practical ideas and tips on how a busy in-house lawyer can actively manage their own development. The aim is to help them perform more effectively in their current role and also prepare them for promotion or a move elsewhere.
More details »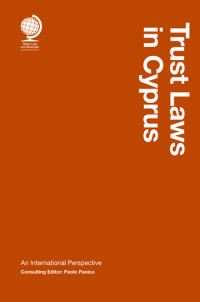 An International Perspective
Publication date: Dec 2022
Trust Laws in Cyprus reviews both the Cyprus International Trust Law and the Trustee Law 1955, and places them in an international context, pointing out the solutions available on the island for wealth management, estate planning, and asset protection purposes. Authored by well-known experts in this field, chapters specifically analyse the relevance of Cyprus trusts where settlors wish to retain certain powers, arrange their succession in a more flexible manner than would be possible under forced heirship provisions, or protect heirloom assets from creditor claims.
More details »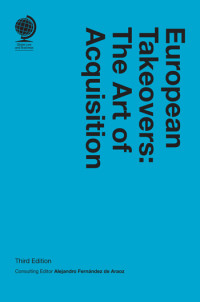 The Art of Acquisition, Third Edition
Publication date: Nov 2022
European Takeovers provides a complete guide to the European Takeover Directive, national M&A regulation and the interaction between domestic and pan-European regulation. It contains a detailed discussion of the fundamental principles of national and European law, its application and the various practical issues that companies and their advisers face as they plan, defend and execute takeovers. Chapters have been fully updated with the latest regulations and case law in the featured jurisdictions, and new chapters have been added addressing key topics such as the relationship between ESG and M&A, as well as complex topics such as the notion of collusion.
More details »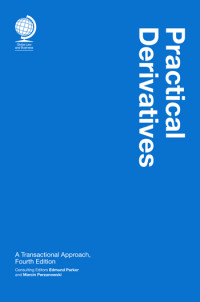 A Transactional Approach, Fourth Edition
Publication date: Nov 2022
This fourth edition features a number of new chapters analysing the latest trends in areas such as the rise of derivatives referencing cryptocurrencies and other digital assets, the slow but steady move to assets meeting the Environmental, Social and Governance (ESG) criteria in the area of derivatives and structured products, and the emergence of new structures in the securities finance world. It also includes updated chapters explaining how derivatives are used in the practical context, how the documentation works and any pitfalls for the unwary.
More details »
See all forthcoming titles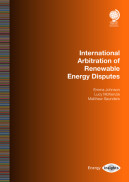 27 April 2022
Emma Johnson, Lucy McKenzie
Emma Johnson and Lucy McKenzie from Ashurst LLP explores how the fundamental transition to 'Net Zero' and a move away from reliance on Russian oil and gas will create more dispute risk in renewable energy projects.
Read blog »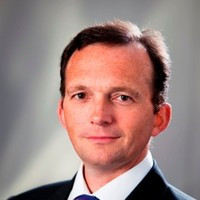 20 April 2022
Nicholas Gould
Nicholas Gould, Olivia Liang, Oliver Weisemann from Fenwick Elliott LLP explore space mining, the Artemis Accords and the development of international space governance.
Read blog »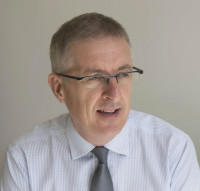 20 December 2021
Russell Prior
Russell Prior discusses how to sustain family fortunes with good habits, good intentions and good actions.
Read blog »