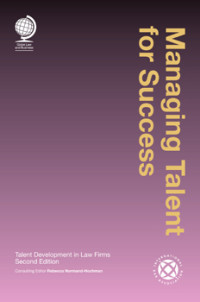 Talent Development in Law Firms, Second Edition
Publication date: Nov 2020
The second edition of this book coordinated by Rebecca Normand-Hochman explores the various elements of what law firms can do to "manage talent" in the most effective ways as well as to overcome the challenges that firms often encounter in their efforts. Topics covered include setting the foundations of a successful talent management strategy, new approaches to managing performance, leading lawyers through change, effective teamwork and collaboration, cultural intelligence and how to develop innovative mindsets for future challenges.
More details »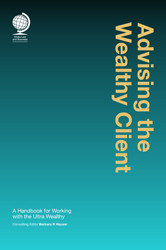 A Handbook for Working with the Ultra Wealthy
Publication date: Aug 2020
This comprehensive new handbook, featuring contributions by leading private client advisers, includes chapters on choosing a country of residence, buying substantial properties, risk and reputation management and provides the essential requirements of wealth infrastructure, the philanthropic framework and the future of global investing. Edited by Barbara Hauser, Editor of The International Family Offices Journal and the new edition of Family Offices: The STEP Handbook for Advisers, this new handbook will provide essential reading for all private client advisers, wherever they are based.
More details »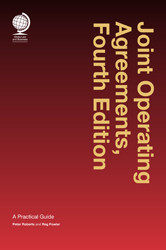 A Practical Guide, Fourth Edition
Publication date: Sep 2020
This fourth edition of the leading work on joint operating agreements (JOAs) provides a practical examination of the provisions of a typical JOA, with a particular focus on the critical issues of scope, the operator's role, joint and exclusive operations, default, transfers and decommissioning. There is also practical analysis of the key issues which apply to the operation of any JOA and the positions which are taken in the leading industry model form contracts. The perspectives of the operator and non-operator are addressed, along with consideration of the domestic and international standards applicable to petroleum projects.
More details »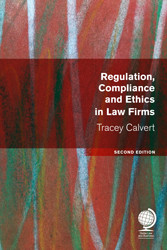 Publication date: Jul 2020
Regulation, compliance and ethics are the three common features of all well-run law firms. This second edition has been updated to reflect the replacement of the SRA Handbook with the new regulatory toolkit, the SRA Standards and Regulations, in order to help lawyers acknowledge and develop strategies to accommodate risk management, regulatory and legal compliance and ethical values in their business.
More details »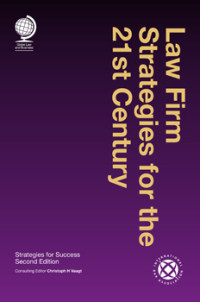 Strategies for Success, Second Edition
Publication date: Sep 2020
The second edition of this practical title in Globe Law and Business's series on the business of law offers up new ways to think about strategy and how to explore it in the context of a partnership. It aims to help partners understand what they can – and what they should not – do to chart the course of their firm most effectively, and covers current topics such as digitalisation and client acquisition and retention.
More details »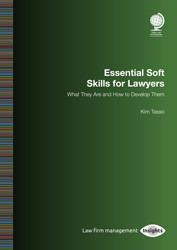 Publication date: Jun 2020
This Special Report offers a research-based view into the importance of soft skills for modern lawyers and how law firms develop essential soft skills – whether to comply with SRA rules, to lead productive teams, to provide the best service to clients or to grow their practice. This report is the guide to developing the skills needed to get ahead and stay ahead in your legal career.
More details »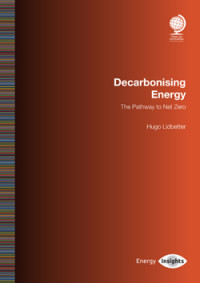 Publication date: Apr 2020
This Special Report explores the central themes arising from the low carbon energy transition and explains why the challenges faced in delivering Net Zero should not be underestimated. It sets out how the road to Net Zero will involve a repurposing of not only our energy system but also our own behaviour. Written with both the lawyer and non-lawyer in mind, this report will appeal to those with an interest in the energy sector as well as those who are enthusiastic about the implications of the radical Net Zero ambition on the energy system as a whole.
More details »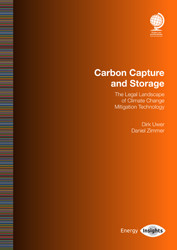 Publication date: Sep 2020
Carbon capture and storage (CCS) is a quickly evolving next generation technology which mitigates climate change by capturing and storing carbon dioxide (CO2) before it is released into the atmosphere. This Special Report explores the most recent regulatory, political and economic trends and themes arising from CCS technologies and projects to help the reader succeed in this rapidly changing market.
More details »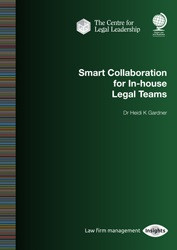 Publication date: Apr 2020
In-house legal teams are under more pressure than ever to add value to their organisations. This Special Report combines the rigour of Harvard research with a pragmatic focus based on input from hundreds of General Counsels, in-house lawyers, CEOs and board members to show why and how legal teams work across silos – what we call 'Smart Collaboration.' It includes the business case, practical tips, case studies and tools to help legal teams master the four essential 'vectors' of collaboration.
More details »
See all recently published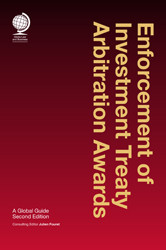 A Global Guide, Second Edition
Publication date: Jan 2021
The growth in cross-border investments in an increasingly globalised economy means that there are more international disputes between foreign investors and states than ever before. Spearheaded by leading arbitration practitioner, Julien Fouret, this second edition brings together more than 70 experts to provide substantive analysis of recurring issues at the award enforcement stage plus practical perspectives on enforcing awards based on investment treaties.
More details »
Publication date: Mar 2021
With so much information available about professionals online, it is essential to actively manage your own profile and not leave it to chance. This Special Report will show you how to build a stronger public, professional profile in order to attract opportunities, enhance career progression and win new business. At the end of the report, you will have put together your own practical, personal profile plan and will be able put it into action.
More details »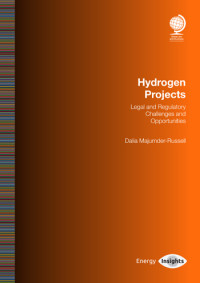 Publication date: Apr 2021
Hydrogen, the most abundant element in the universe is often cited as the key to unlock the decarbonisation of sectors such as transport, heating and industrial processes, while also transforming the role that renewable energy plays in the electricity mix. This Special Report considers the key legal and regulatory challenges and opportunities in developing, financing and operating hydrogen projects. Written for a legal and non-legal audience, it will appeal to those looking for a deeper understanding of the opportunities in the hydrogen sector and ways in which some of these may be realised.
More details »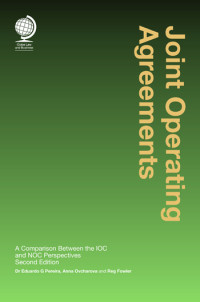 A Comparison Between the IOC and NOC Perspectives, Second Edition
Publication date: Jan 2022
This major work analyses the critical concerns and challenges that IOCs and NOCs face in this new type of consortium, and will ultimately suggest alternative solutions to find common ground between these parties. The new, second edition, which is written by three relevant experts in the industry, updates the previous content and addresses new hot issues like compliance, conflict of interests, corporate and social responsibility and price volatility.
More details »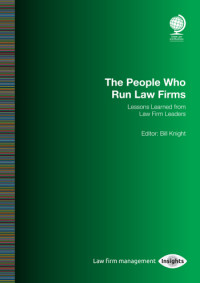 Publication date: May 2021
This Special Report contains candid interviews with managing and senior partners of law firms large and small, from Europe and the City to the high street and Africa. By lawyers, for lawyers, it tells personal stories about their pathways to the law and gives their views on clients, management, the role of lawyers in society and the issues of the day. It will provide lasting and critical insights into the profession at this time of change and disruption.
More details »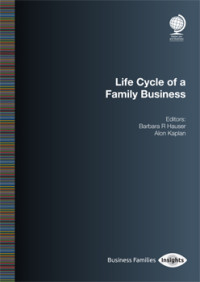 Publication date: Dec 2020
This Special Report is a one-stop collection bringing together a distinguished team of international contributors, each an expert in their respective field with a global reputation, to cover the entire life cycle of a family business. It provides guidance on many of the key issues encountered including governance issues, protecting the family business assets, fostering entrepreneurship and succession planning.
More details »
Future-proof your Matter Management
Publication date: Mar 2021
Corporate legal teams and law firms have made significant investments in their legal project management programmes over the past few years. It is time to take stock and, more importantly, envision future interventions. Written by practitioners for practitioners, this title will benefit General Counsel, legal COOs, managing partners, practice leaders and other executives running legal services delivery teams who have initiated legal project management programmes and seek new ideas and inspiration for more value creation. Practical and illustrative examples, case studies and many shared experiences direct the reader towards the next level of proficiency in legal project management – future-proofing your matter management.
More details »
10 Core Areas of Professional Development
Publication date: Aug 2021
Through exploring ten core areas of professional development for lawyers, discover in this book how to unleash yourself from your barriers and future-proof your legal career today. Content covers everything from self-discovery, through to thought-leadership and pitching as well as the skills and behaviours that underpin success. It will help senior level lawyers looking to build a lasting reputation, successful practice and sustainable, balanced career and provide clarity about your value and a deeper understanding of how to develop client relationships, as well as uncovering challenges to your progress and identifying priority next steps to make everything you do more effective.
More details »
Publication date: Mar 2021
By guiding you through the first 100 days in a significant role, this Special Report seeks to address some of the challenges of the demanding role of General Counsel. It will show you how to navigate between acting as wise counsel to management while leading your team successfully. It is a must-read for any current or aspiring GC, in-house legal teams, HR directors, CEOs and private practice lawyers who wish to know what to expect from the in-house teams.
More details »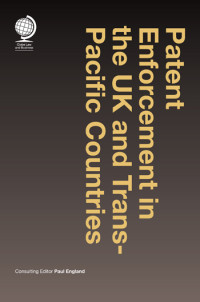 Publication date: Oct 2021
Where there is close trade between countries regulated by a free trade agreement, there is also the need for rigorous intellectual property, in particular patent protection, especially in the pharmaceutical, biotech and telecoms sectors. This book will provide readers with a structured account of the relevant enforcement procedures and substantive patent law in each country, enabling a quick compare and contrast to be made between countries and the identification of relevant issues. In-depth country chapters featured include: US, Japan, South Korea, UK, Canada, Australia, Singapore and New Zealand.
More details »
See all forthcoming titles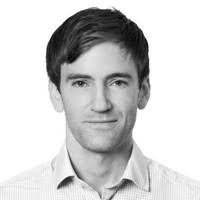 10 November 2020
Will Taylor
Will Taylor, Client Development Manager at Wiersholm, explains how important it is to offer insights and opportunities and how to build 'personal' client interactions.
Read blog »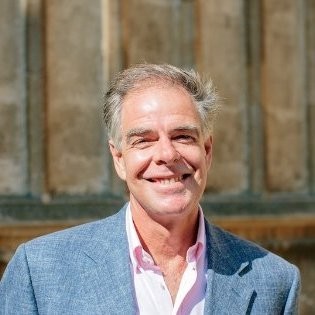 16 October 2020
Antonin Besse
Antonin Besse explains what makes for a good personal partnership plan (PPP).
Read blog »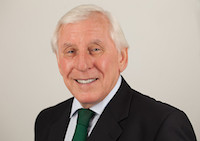 02 July 2020
Alan Tilley
Alan Tilley, Chairman at Bryan Mansell & Tilley LLP discusses the new insolvency legislation that is currently making its way through parliament and the significant impact this will have on the restructuring of distressed SME businesses.
Read blog »