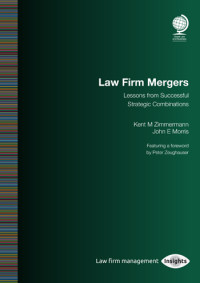 Publication date: May 2022
Mergers and acquisitions of law firms of all sizes have become increasingly common as competition for talent and business intensifies and leading firms dominate the market in size and profitability. Lawyers and law firm leaders contemplating the future of their firms need to understand the changing dynamics of the market, and the ways in which mergers and other combinations may or may not help them fulfil their aspirations. Law Firm Mergers offers both law firm leaders and all partners a way to approach the issues, highlighting the best practices gleaned from successful combinations.
More details »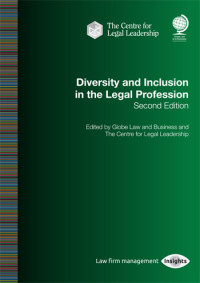 Publication date: Apr 2022
This Special Report explores strategies for maximising inclusion and diversity in the legal profession both in-house and in private practice. The second edition has been fully updated to take into account the pandemic and the adverse impact this has had on diversity and inclusion, along with other developments and includes new chapters on belief, ageism, mental health and intersectionality.
More details »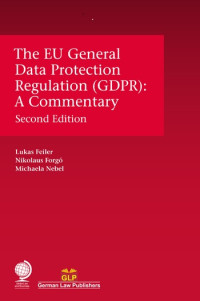 A Commentary, Second Edition
Publication date: Oct 2021
The GDPR, one of the toughest privacy and security laws in the world, imposes obligations onto organisations everywhere that collect or target data relating to people in the EU. This commentary provides a detailed examination of the individual articles of the GDPR and is an essential resource aimed at helping legal practitioners prepare for compliance. The second edition includes guidelines on the interpretation of the GDPR published by the European Data Protection Board as well as new case law by the Court of Justice of the European Union.
More details »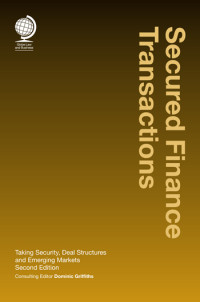 Taking Security, Deal Structures and Emerging Markets, Second Edition
Publication date: Mar 2022
Secured finance transactions are implemented the world over between companies, banks, funds and individuals. This second edition brings together experts on this topic, provides a practical guide to important legal developments in the field of secured finance and expands further on the work in the first edition in covering the types of collateral used as security, the variety of transaction types and geographical coverage in emerging markets. An invaluable manual for those already present or entering into the financing arena, this title is a critical support at a time of unprecedented international lending activity.
More details »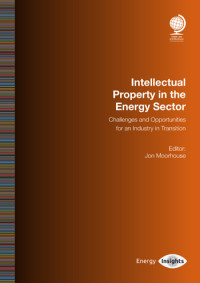 Publication date: Jun 2022
The management of IP in the energy sector is arguably more important than ever. This Special Report looks at the challenges and opportunities that intellectual property issues present for different areas of this broad and rapidly changing sector, including upstream, downstream, renewables, digitalisation, standard essential patents and brand and reputation. It is essential reading for legal advisers and anyone in a commercial role dealing with the energy sector who is seeking a deeper understanding of the vital role intellectual property plays in shaping and achieving business objectives.
More details »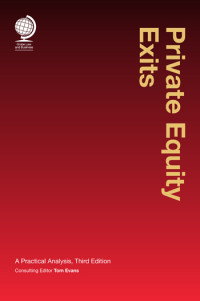 A Practical Analysis, Third Edition
Publication date: Jan 2022
This practical guide features contributions by leading specialists (including from Latham & Watkins, Linklaters, Macfarlanes and Ropes & Gray) on a range of topics linked to the exit of private equity investments. New to the third edition is analysis on emerging and established trends impacting exit terms, including early management liquidity, the prevalence of insurance solutions and related party or fund-to-fund exits.
More details »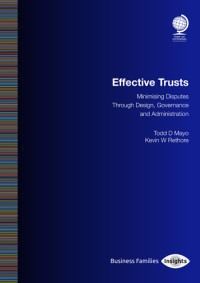 Publication date: Jul 2022
This Special Report examines the causes of trust disputes and explores the steps that settlors, trustees, beneficiaries and others can take during each stage of a trust's lifecycle – design, execution, administration and termination – to reduce the risk of sparking a dispute. Filled with real-world practitioner guidance, perspective and insight on issues of critical importance to fiduciaries, trust officials and beneficiaries alike, this Special Report is essential reading.
More details »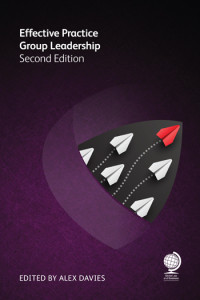 Publication date: Jun 2022
Law firm practice group leadership is not for the faint hearted. As firms compete increasingly at practice group level, leaders are being asked to run their groups like business units; to develop and implement a strategic plan that supports the goals and competitiveness of the firm; and to coordinate and lead their partners to enhance the efficiency, performance, and profitability of their groups. With contributions from a wide range of experts, this second edition of Effective Practice Group Leadership builds on the first with new insights and thought leadership. The book examines the position of the practice group leader (PGL) in law firms today, the challenges of the role, and the changes to it, innovations and how modern practice groups are changing, and demonstrates the enormous contribution PGLs can make to the profitability and performance of their law firms, when armed with the tools and the authority.
More details »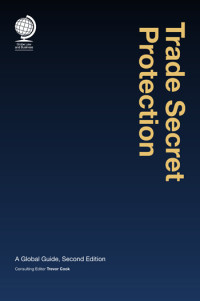 A Global Guide, Second Edition
Publication date: Jun 2022
Edited by leading IP practitioner Trevor Cook, this important title demystifies the law of trade secrets in 29 jurisdictions, covering substantive and procedural aspects of both criminal and civil law and exploring the final remedies available under each. Designed to provide clear, comprehensive and practical guidance, this is a powerful tool for anyone requiring a broader and fuller understanding of trade secret protection globally.
More details »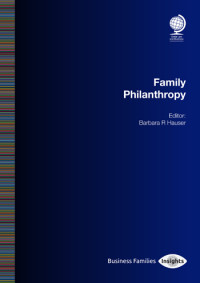 Publication date: Jan 2022
Family philanthropy around the world is a dynamic and important part of the overall social change landscape. This Special Report aims to demystify the topic and presents in a clear and easy-to-understand format the philanthropy choices available to families. It covers a variety of topics including: how families can make decisions about their philanthropy activities; donor advised funds; ways in which families can support cultural organisations, such as museums; and leaving a legacy for the next generations.
More details »
See all recently published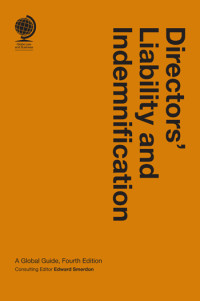 A Global Guide, Fourth Edition
Publication date: Oct 2022
The fourth edition of this title features fully updated contributions from leading legal experts around the world on what directors need to be concerned about in 2022 and beyond, together with the protections available. New features of this edition include greater scrutiny of criminal vs regulatory liability, forecasting of particular trends, and the insurability of fines and penalties in the jurisdictions covered, as well as new chapters on Jersey and Guernsey (Offshore), Sweden (Nordics) and Saudi Arabia.
More details »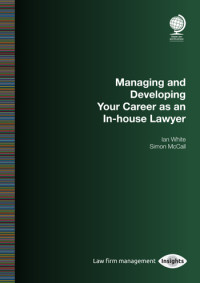 Publication date: Dec 2022
Managing and Developing Your Career as an In-house Lawyer by Ian White and Simon McCall is a companion to their report Your Role as General Counsel: How to Survive and Thrive in Your Role as GC. It seeks to provide practical ideas and tips on how a busy in-house lawyer can actively manage their own development. The aim is to help them perform more effectively in their current role and also prepare them for promotion or a move elsewhere.
More details »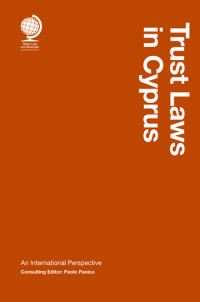 An International Perspective
Publication date: Dec 2022
Trust Laws in Cyprus reviews both the Cyprus International Trust Law and the Trustee Law 1955, and places them in an international context, pointing out the solutions available on the island for wealth management, estate planning, and asset protection purposes. Authored by well-known experts in this field, chapters specifically analyse the relevance of Cyprus trusts where settlors wish to retain certain powers, arrange their succession in a more flexible manner than would be possible under forced heirship provisions, or protect heirloom assets from creditor claims.
More details »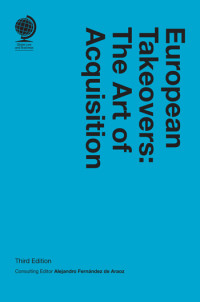 The Art of Acquisition, Third Edition
Publication date: Nov 2022
European Takeovers provides a complete guide to the European Takeover Directive, national M&A regulation and the interaction between domestic and pan-European regulation. It contains a detailed discussion of the fundamental principles of national and European law, its application and the various practical issues that companies and their advisers face as they plan, defend and execute takeovers. Chapters have been fully updated with the latest regulations and case law in the featured jurisdictions, and new chapters have been added addressing key topics such as the relationship between ESG and M&A, as well as complex topics such as the notion of collusion.
More details »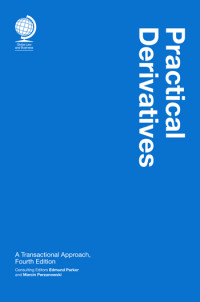 A Transactional Approach, Fourth Edition
Publication date: Nov 2022
This fourth edition features a number of new chapters analysing the latest trends in areas such as the rise of derivatives referencing cryptocurrencies and other digital assets, the slow but steady move to assets meeting the Environmental, Social and Governance (ESG) criteria in the area of derivatives and structured products, and the emergence of new structures in the securities finance world. It also includes updated chapters explaining how derivatives are used in the practical context, how the documentation works and any pitfalls for the unwary.
More details »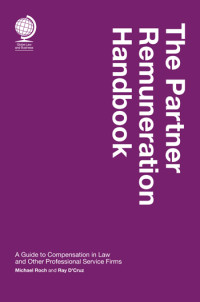 A Guide to Compensation in Law and Other Professional Service Firms
Publication date: Aug 2022
In The Partner Remuneration Handbook, Michael Roch and Ray D'Cruz provide guidance for senior partners, managing partners, partnership boards, remuneration committees and others involved in the partner compensation process (department heads, CFOs, HRDs), on designing effective profit-sharing systems, reaching fair reward decisions efficiently and implementing motivating contribution management processes.
More details »
See all forthcoming titles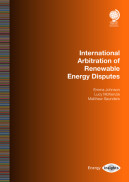 27 April 2022
Emma Johnson, Lucy McKenzie
Emma Johnson and Lucy McKenzie from Ashurst LLP explores how the fundamental transition to 'Net Zero' and a move away from reliance on Russian oil and gas will create more dispute risk in renewable energy projects.
Read blog »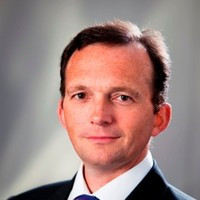 20 April 2022
Nicholas Gould
Nicholas Gould, Olivia Liang, Oliver Weisemann from Fenwick Elliott LLP explore space mining, the Artemis Accords and the development of international space governance.
Read blog »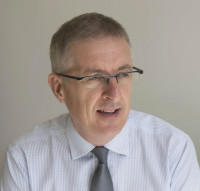 20 December 2021
Russell Prior
Russell Prior discusses how to sustain family fortunes with good habits, good intentions and good actions.
Read blog »