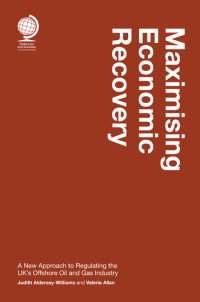 A New Approach to Regulating the UK's Offshore Oil and Gas Industry
Publication date: Jun 2023
Maximising Economic Recovery is not a complete guide to oil and gas industry regulation in the UK; instead, it is specific to the MER UK regime. It describes the legislative changes that introduced the regime, the nature of the NSTA, and how it uses 'soft power' to achieve many of its aims.
The title also describes the regulatory tools at the NSTA's disposal including the nature of the OGA Strategy and how this can be enforced through sanctions, the right to attend a wide range of industry meetings, request vast amounts of industry data and to get involved in industry disputes. It also discusses the increasing focus of the NSTA on the energy transition.
More details »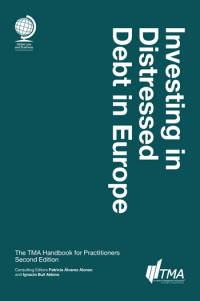 The TMA Handbook for Practitioners
Publication date: Jul 2023
This second edition, co-published with TMA Europe, provides an overview of the European distressed-debt market and covers, among other topics:
non-performing loans;
direct lending; and
restructuring and workouts.
It explores these subjects from a pan-European viewpoint and includes a comprehensive analysis of how the Restructuring Directive has been implemented. Chapters have been written by leading experts in the field, supported by consulting editors Ignacio Buil Aldana and Patricia Alvarez Alonso, partners in the restructuring, insolvency and special situations team at the London office of Spanish law firm Cuatrecasas.
More details »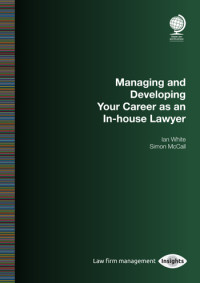 Publication date: Jun 2023
Managing and Developing Your Career as an In-house Lawyer by Ian White and Simon McCall is a companion to their report Your Role as General Counsel: How to Survive and Thrive in Your Role as GC. It seeks to provide practical ideas and tips on how a busy in-house lawyer can actively manage their own development. The aim is to help them perform more effectively in their current role and also prepare them for promotion or a move elsewhere.
More details »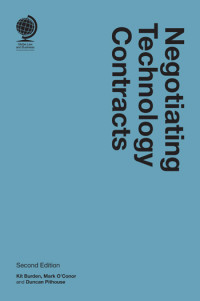 Publication date: Jul 2023
This second edition provides a practical, commercial guide to negotiations without a heavy focus on 'black letter law', and seeks to explain the perspectives of both sides of the negotiating table on a clause-by-clause basis, clearly setting out the key points they will want to protect – and why – while also offering suggestions as to what they may be willing to concede or compromise upon.
The title is written with the benefit of DLA Piper's unparalleled view of the global market for technology sourcing and outsourcing projects, and from acting for customers and service providers in this space over many years and in many jurisdictions.
More details »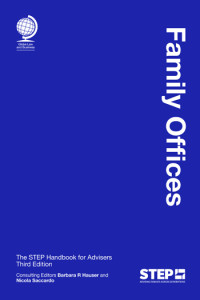 The STEP Handbook for Advisers, Third Edition
Publication date: Aug 2023
Prepared in association with STEP, the world's leading organisation for private wealth professionals, this new edition of Family Offices has been fully updated and features a number of new chapters, all written by the leading experts in the field.
The third edition of this practical guide steers readers through the family office model, from its inception to the final stage in its 'life cycle'.
More details »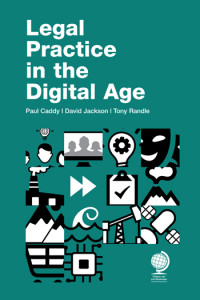 Publication date: Mar 2023
Legal Practice in the Digital Age contains the hard-won insights lawyers and firms need to survive and thrive in the complex, post-pandemic age. It demonstrates how firms can embrace technological change, from taking a people-centric approach, to technology and innovation, to entrenching forward-thinking new mindsets into your firm's DNA. This guide is filled with insightful case studies and practical tips to give your firm the edge it needs and make the changes necessary for future success.
More details »
See all forthcoming titles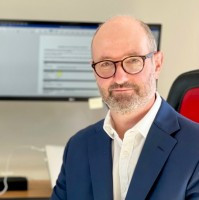 09 February 2023
Ed Smerdon
Looking for some actual evidence of change in ESG? Watch this year's Annual Report season starting …. now.
Companies have to start showing their commitment in legally measurable terms by publishing their Climate-Related Financial Disclosures.

This is the last of the three bitesize reads on Environment, Social, Governance by Edward Smerdon, consulting editor of the new fourth edition of Directors' Liability and Indemnification. The "E" has seen the most legal and business scrutiny.
Read blog »