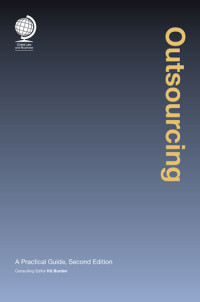 A Practical Guide, Second Edition
Publication date: Feb 2021
This book is the fully updated second edition of the key text on outsourcing written by the market-leading global technology and sourcing team at DLA Piper, one of the world's largest law firms. Writing from both a legal and commercial perspective, it considers the complete lifecycle of an outsourcing contract and the variety of legal and contractual issues that can arise in connection with such a project. It will provide you with an end-to-end guide to the outsourcing contracting process and the detailed terms to be considered and carefully negotiated.
More details »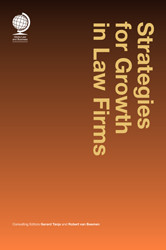 Publication date: Mar 2021
Increasingly, international law firms are making it a strategic priority to expand their professional reach and enter new markets. Strategies for Growth in Law Firms provides in-depth insights, practical tools and case studies covering the methodologies, execution and implementation of growth strategies for law firms. In addition, it gives an overview of developments in the main international legal markets and of the different international growth strategies pursued by international law firms, the Big Four and alternative legal service providers.
More details »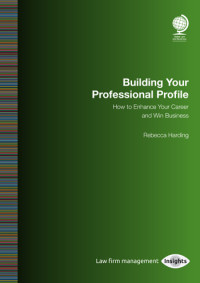 Publication date: Apr 2021
With so much information available about professionals online, it is essential to actively manage your own profile and not leave it to chance. This Special Report will show you how to build a stronger public, professional profile in order to attract opportunities, enhance career progression and win new business. At the end of the report, you will have put together your own practical, personal profile plan and will be able put it into action.
More details »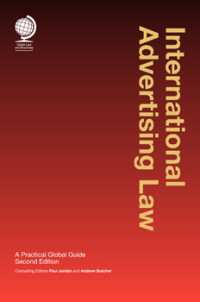 A Practical Global Guide, Second Edition
Publication date: Mar 2021
Updated for 2021, International Advertising Law addresses the relevant law and regulations, as well as setting out practical considerations. This new edition covers key areas of advertising law such as local complaints procedures and enforcement, comparative advertising, influencer campaigns, sales promotions, ambush marketing, product placement, direct marketing and online behavioural advertising, and includes chapters from leading experts in 27 jurisdictions.
More details »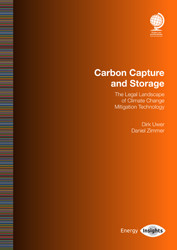 Publication date: Sep 2020
Carbon capture and storage (CCS) is a quickly evolving next generation technology which mitigates climate change by capturing and storing carbon dioxide (CO2) before it is released into the atmosphere. This Special Report explores the most recent regulatory, political and economic trends and themes arising from CCS technologies and projects to help the reader succeed in this rapidly changing market.
More details »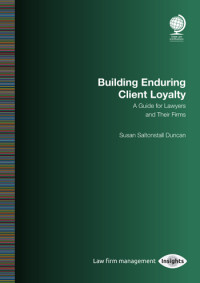 Publication date: Feb 2021
This Special Report addresses the key components of building superior client relationships that result in greater loyalty and long-term success. Featuring case studies and insights from leading companies and business professionals responsible for law firm selection and oversight, it covers legal operations, innovation and client development, and includes a wealth of practical suggestions.
More details »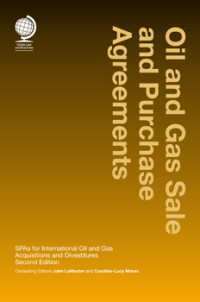 SPAs for International Oil and Gas Aquisitions and Divestitures, Second Edition
Publication date: Nov 2020
This new edition, written by experienced and well-known practitioners from within the oil and gas industry, is intended to provide a practical review of the provisions typically included in oil and gas sale and purchase agreements. It includes updated and revised chapters from the first edition, as well as new chapters, including on disclosure letters; private equity transactions; warranty and indemnity insurance; and material adverse changes. It aims to benefit lawyers and commercial negotiators working in the industry who handle sale and purchase transactions.
More details »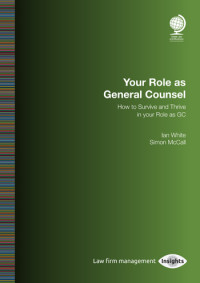 Publication date: Mar 2021
By guiding you through the first 100 days in a significant role, this Special Report seeks to address some of the challenges of the demanding role of General Counsel. It will show you how to navigate between acting as wise counsel to management while leading your team successfully. It is a must-read for any current or aspiring GC, in-house legal teams, HR directors, CEOs and private practice lawyers who wish to know what to expect from the in-house teams.
More details »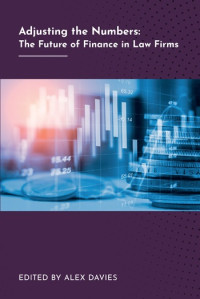 The Future of Finance in Law Firms
Publication date: Mar 2021
Adjusting the numbers: The future of finance in law firms looks back at a year like no other in our lifetimes, highlighting pricing, budgeting, strategic planning and people management principles, and identifying good compensation practices that can be applied during the pandemic, its gradual cessation, and beyond.
More details »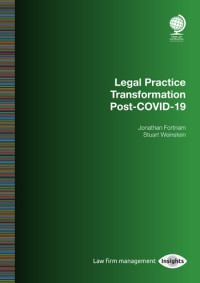 Publication date: May 2021
Legal Practice Transformation Post-COVID-19 imagines the post-COVID world for legal services and asks what has changed, what will stay the same and what values are critical to ensure the successful operation of legal teams in the post-pandemic age. It will be invaluable reading for lawyers in private practice, in-house counsel, professional support staff and all those involved in the delivery of legal services, to understand what the future of the profession will look like, and how to thrive within it.
More details »
See all recently published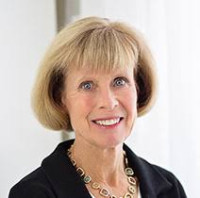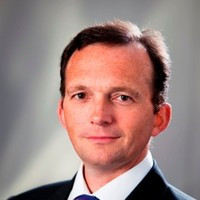 08 January 2021
Nicholas Gould
Nicholas Gould, Partner at Fenwick Elliott LLP, updates us on recent outer space activities and what we can expect to see in 2021.
Read blog »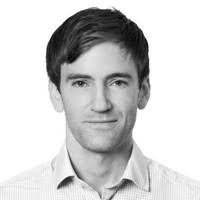 10 November 2020
Will Taylor
Will Taylor, Client Development Manager at Wiersholm, explains how important it is to offer insights and opportunities and how to build 'personal' client interactions.
Read blog »