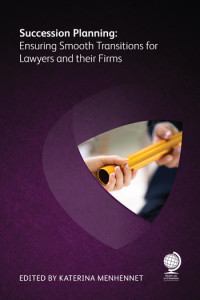 Ensuring Smooth Transitions for Lawyers and their Firms
Publication date: Feb 2022
A successful succession encompasses two core elements: transitioning firm management to a new generation, and transferring client relationships. This title provides guidance not only on how these two transitions can be achieved effectively, from the perspectives of both individual partners and the firm, but also on the plethora of issues involved in preparing for the departure of retiring partners and transitioning in new leadership, including compensation, the role of diversity and inclusion and financial considerations. It also considers situations where more specific and specialised plans may be required, such as managing the succession of a rainmaker or when a sole practitioner sells their practice.
More details »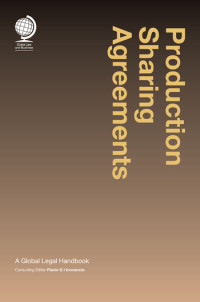 A Global Legal Handbook
Publication date: Nov 2021
This title is the first comparative treatment of Production Sharing Agreements and provides a comprehensive, in-depth overview of PSAs in key oil and gas jurisdictions around the world. It offers a rich, critical analysis and evaluation, and features contributions from an international group of leading experts and academics who address the legal, economic and political aspects of PSAs.
More details »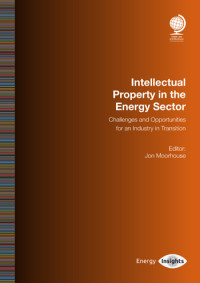 Publication date: Jun 2022
The management of IP in the energy sector is arguably more important than ever. This Special Report looks at the challenges and opportunities that intellectual property issues present for different areas of this broad and rapidly changing sector, including upstream, downstream, renewables, digitalisation, standard essential patents and brand and reputation. It is essential reading for legal advisers and anyone in a commercial role dealing with the energy sector who is seeking a deeper understanding of the vital role intellectual property plays in shaping and achieving business objectives.
More details »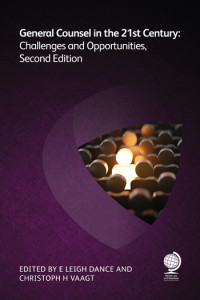 Challenges and Opportunities, Second Edition
Publication date: Dec 2022
Edited by E. Leigh Dance and Christoph H. Vaagt, the second edition of General Counsel in the 21st Century offers general counsel and all in-house legal professionals a variety of expert perspectives on the evolution of the role of the GC and the corporate legal department. Chapters are written by an international group of well-known general counsel, corporate legal leaders, and other experts, and cover important topics for general counsel today, including legal operations, how adaptive legal functions are embracing technology, managing change, and doing more with less.
More details »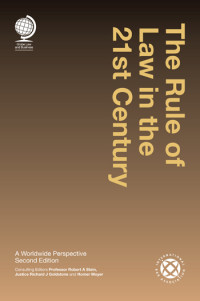 A Worldwide Perspective, Second Edition
Publication date: Mar 2022
This book, published in association with the International Bar Association, examines the concept of the rule of law from a variety of perspectives, beginning with the basic principles and all-important definitional issue of what the term 'rule of law' means, and includes fully updated chapters covering the independence of the judiciary and the internationalisation of the rule of law, as well as several new chapters.
More details »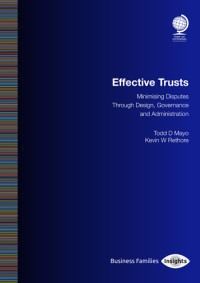 Publication date: Jul 2022
This Special Report examines the causes of trust disputes and explores the steps that settlors, trustees, beneficiaries and others can take during each stage of a trust's lifecycle – design, execution, administration and termination – to reduce the risk of sparking a dispute. Filled with real-world practitioner guidance, perspective and insight on issues of critical importance to fiduciaries, trust officials and beneficiaries alike, this Special Report is essential reading.
More details »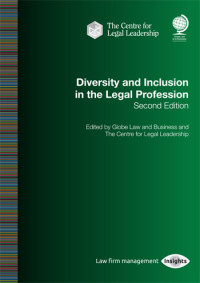 Publication date: Apr 2022
This Special Report explores strategies for maximising inclusion and diversity in the legal profession both in-house and in private practice. The second edition has been fully updated to take into account the pandemic and the adverse impact this has had on diversity and inclusion, along with other developments and includes new chapters on belief, ageism, mental health and intersectionality.
More details »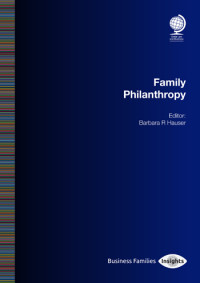 Publication date: Jan 2022
Family philanthropy around the world is a dynamic and important part of the overall social change landscape. This Special Report aims to demystify the topic and presents in a clear and easy-to-understand format the philanthropy choices available to families. It covers a variety of topics including: how families can make decisions about their philanthropy activities; donor advised funds; ways in which families can support cultural organisations, such as museums; and leaving a legacy for the next generations.
More details »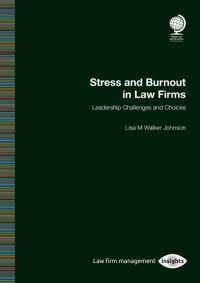 Publication date: Jun 2022
This practical guide summons lawyers, leaders and managers to greater alertness about stress-producing factors in the workplace and to more effective applications of practical responses and methods in the special conditions and circumstances of the practice of law in today's often intense and highly competitive environment. It is written expressly for professional colleagues who want to work together in common cause to bring greater awareness to wellness needs and to minimise excessive stress or distress in the legal workplace, positively impacting workplace culture, professional relationships, firm reputation, talent retention and profitability.
More details »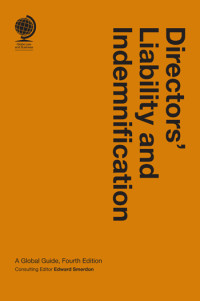 A Global Guide, Fourth Edition
Publication date: Oct 2022
The fourth edition of this title features fully updated contributions from leading legal experts around the world on what directors need to be concerned about in 2022 and beyond, together with the protections available. New features of this edition include greater scrutiny of criminal vs regulatory liability, forecasting of particular trends, and the insurability of fines and penalties in the jurisdictions covered, as well as new chapters on Jersey and Guernsey (Offshore) and Sweden (Nordics).
More details »
See all recently published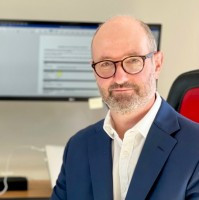 09 February 2023
Ed Smerdon
Looking for some actual evidence of change in ESG? Watch this year's Annual Report season starting …. now.
Companies have to start showing their commitment in legally measurable terms by publishing their Climate-Related Financial Disclosures.

This is the last of the three bitesize reads on Environment, Social, Governance by Edward Smerdon, consulting editor of the new fourth edition of Directors' Liability and Indemnification. The "E" has seen the most legal and business scrutiny.
Read blog »