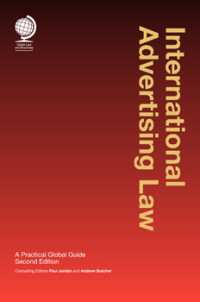 A Practical Global Guide, Second Edition
Publication date: Mar 2021
Updated for 2021, International Advertising Law addresses the relevant law and regulations, as well as setting out practical considerations. This new edition covers key areas of advertising law such as local complaints procedures and enforcement, comparative advertising, influencer campaigns, sales promotions, ambush marketing, product placement, direct marketing and online behavioural advertising, and includes chapters from leading experts in 27 jurisdictions.
More details »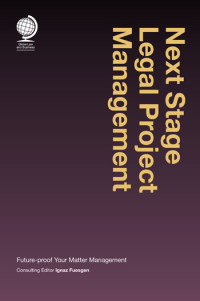 Future-proof Your Matter Management
Publication date: Mar 2021
Corporate legal teams and law firms have made significant investments in their legal project management programmes over the past few years. It is time to take stock and, more importantly, envision future interventions. Written by practitioners for practitioners, this title will benefit General Counsel, legal COOs, managing partners, practice leaders and other executives running legal services delivery teams who have initiated legal project management programmes and seek new ideas and inspiration for more value creation. Practical and illustrative examples, case studies and many shared experiences direct the reader towards the next level of proficiency in legal project management – future-proofing your matter management.
More details »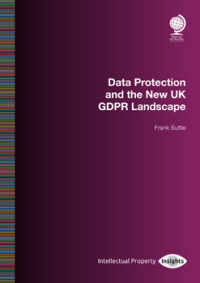 Publication date: Feb 2021
Data Protection and the New UK GDPR Landscape takes the reader through the key principles of data protection law and explores the scope of UK legislation and how to assure compliance with the law. Also featured are important recent developments including the Morrisons data breach case and the ECJ judgment on data transfers under the US/UK Privacy Shield.
More details »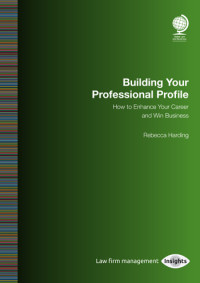 Publication date: Apr 2021
With so much information available about professionals online, it is essential to actively manage your own profile and not leave it to chance. This Special Report will show you how to build a stronger public, professional profile in order to attract opportunities, enhance career progression and win new business. At the end of the report, you will have put together your own practical, personal profile plan and will be able put it into action.
More details »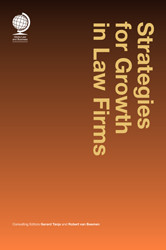 Publication date: Mar 2021
Increasingly, international law firms are making it a strategic priority to expand their professional reach and enter new markets. Strategies for Growth in Law Firms provides in-depth insights, practical tools and case studies covering the methodologies, execution and implementation of growth strategies for law firms. In addition, it gives an overview of developments in the main international legal markets and of the different international growth strategies pursued by international law firms, the Big Four and alternative legal service providers.
More details »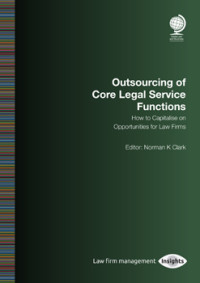 Publication date: Jan 2021
Law firms of all sizes are discovering opportunities from outsourcing some of their core operating functions that have traditionally been performed in-house. This Special Report outlines a highly firm-specific approach to identify and prioritise the components of a business case for outsourcing, as well as in-depth examinations of three representative types of outsourced services that are available to law firms. It provides a step-by-step guide to a well-informed outsourcing decision as well as a roadmap for implementing it in a way that produces the best return on the law firm's investment of management attention and resources.
More details »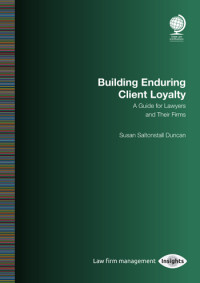 Publication date: Feb 2021
This Special Report addresses the key components of building superior client relationships that result in greater loyalty and long-term success. Featuring case studies and insights from leading companies and business professionals responsible for law firm selection and oversight, it covers legal operations, innovation and client development, and includes a wealth of practical suggestions.
More details »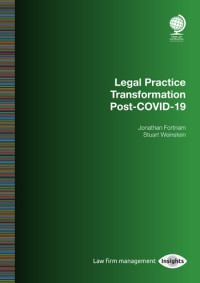 Publication date: May 2021
Legal Practice Transformation Post-COVID-19 imagines the post-COVID world for legal services and asks what has changed, what will stay the same and what values are critical to ensure the successful operation of legal teams in the post-pandemic age. It will be invaluable reading for lawyers in private practice, in-house counsel, professional support staff and all those involved in the delivery of legal services, to understand what the future of the profession will look like, and how to thrive within it.
More details »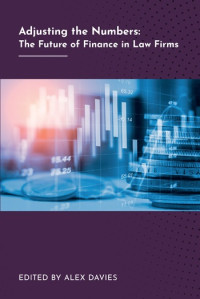 The Future of Finance in Law Firms
Publication date: Mar 2021
Adjusting the Numbers: The Future of Finance in Law Firms looks back at a year like no other in our lifetimes, highlighting pricing, budgeting, strategic planning and people management principles, and identifying good compensation practices that can be applied during the pandemic, its gradual cessation, and beyond.
More details »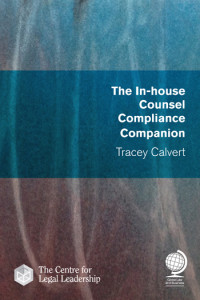 Publication date: Jul 2021
In-house counsel must be able to identify and comply with the non-negotiable regulatory and ethical duties expected of them by the Solicitors Regulation Authority. This book provides guidance on essential regulatory and ethical knowledge. The challenges of in-house practice are discussed with commentary on the tensions that might exist such as when the business is global or when business risks are not managed properly. It contains contributions from thought leaders and experts, and case studies and examples of disciplinary action are used to support your understanding of this essential topic.
More details »
See all recently published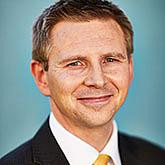 22 July 2021
Andy Poole
Andy Poole, Legal Sector Partner at Armstrong Watson, discusses the effect of COVID-19 on law firm management. Did it change the requirements of managing a law firm? How do we move into the future?
Read blog »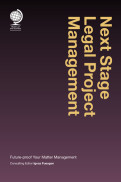 23 June 2021
David Skinner, Karen Dunn Skinner
David Skinner and Karen Dunn Skinner, co-founders at Gimbal, discuss online matter management boards. Want to stop spending ages scrolling through your inbox? Find out how to manage your remote team successfully here.
Read blog »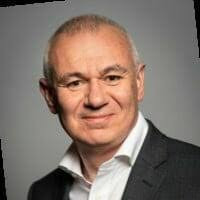 23 June 2021
Chris Bull
Chris Bull, Author and Legal Consultant, discusses the natural advantage of the agile law firm post COVID-19. Has the pandemic been disruptive to your law firm? Now is the time to look at how you can change.
Read blog »