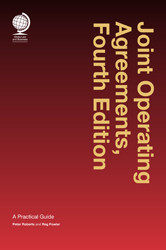 A Practical Guide, Fourth Edition
Publication date: Sep 2020
This fourth edition of the leading work on joint operating agreements (JOAs) provides a practical examination of the provisions of a typical JOA, with a particular focus on the critical issues of scope, the operator's role, joint and exclusive operations, default, transfers and decommissioning. There is also practical analysis of the key issues which apply to the operation of any JOA and the positions which are taken in the leading industry model form contracts. The perspectives of the operator and non-operator are addressed, along with consideration of the domestic and international standards applicable to petroleum projects.
More details »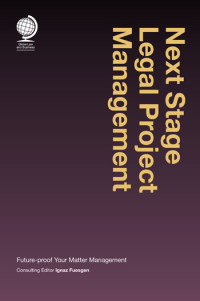 Future-proof Your Matter Management
Publication date: Mar 2021
Corporate legal teams and law firms have made significant investments in their legal project management programmes over the past few years. It is time to take stock and, more importantly, envision future interventions. Written by practitioners for practitioners, this title will benefit General Counsel, legal COOs, managing partners, practice leaders and other executives running legal services delivery teams who have initiated legal project management programmes and seek new ideas and inspiration for more value creation. Practical and illustrative examples, case studies and many shared experiences direct the reader towards the next level of proficiency in legal project management – future-proofing your matter management.
More details »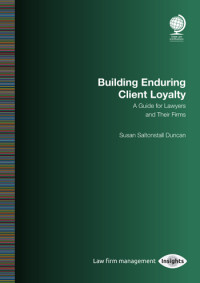 Publication date: Feb 2021
This Special Report addresses the key components of building superior client relationships that result in greater loyalty and long-term success. Featuring case studies and insights from leading companies and business professionals responsible for law firm selection and oversight, it covers legal operations, innovation and client development, and includes a wealth of practical suggestions.
More details »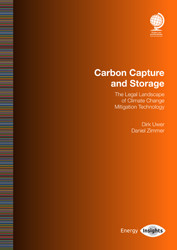 Publication date: Sep 2020
Carbon capture and storage (CCS) is a quickly evolving next generation technology which mitigates climate change by capturing and storing carbon dioxide (CO2) before it is released into the atmosphere. This Special Report explores the most recent regulatory, political and economic trends and themes arising from CCS technologies and projects to help the reader succeed in this rapidly changing market.
More details »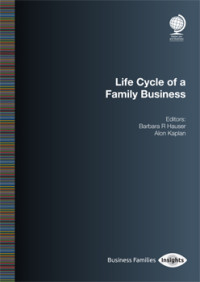 Publication date: Dec 2020
This Special Report is a one-stop collection bringing together a distinguished team of international contributors, each an expert in their respective field with a global reputation, to cover the entire life cycle of a family business. It provides guidance on many of the key issues encountered including governance issues, protecting the family business assets, fostering entrepreneurship and succession planning.
More details »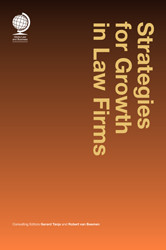 Publication date: Mar 2021
Increasingly, international law firms are making it a strategic priority to expand their professional reach and enter new markets. Strategies for Growth in Law Firms provides in-depth insights, practical tools and case studies covering the methodologies, execution and implementation of growth strategies for law firms. In addition, it gives an overview of developments in the main international legal markets and of the different international growth strategies pursued by international law firms, the Big Four and alternative legal service providers.
More details »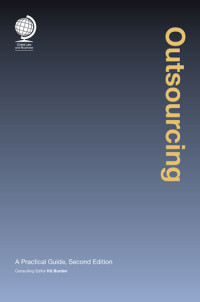 A Practical Guide, Second Edition
Publication date: Feb 2021
This book is the fully updated second edition of the key text on outsourcing written by the market-leading global technology and sourcing team at DLA Piper, one of the world's largest law firms. Writing from both a legal and commercial perspective, it considers the complete lifecycle of an outsourcing contract and the variety of legal and contractual issues that can arise in connection with such a project. It will provide you with an end-to-end guide to the outsourcing contracting process and the detailed terms to be considered and carefully negotiated.
More details »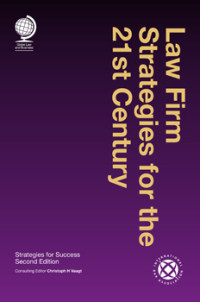 Strategies for Success, Second Edition
Publication date: Sep 2020
The second edition of this practical title in Globe Law and Business's series on the business of law offers up new ways to think about strategy and how to explore it in the context of a partnership. It aims to help partners understand what they can – and what they should not – do to chart the course of their firm most effectively, and covers current topics such as digitalisation and client acquisition and retention.
More details »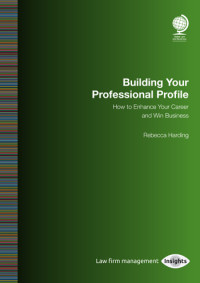 Publication date: Apr 2021
With so much information available about professionals online, it is essential to actively manage your own profile and not leave it to chance. This Special Report will show you how to build a stronger public, professional profile in order to attract opportunities, enhance career progression and win new business. At the end of the report, you will have put together your own practical, personal profile plan and will be able put it into action.
More details »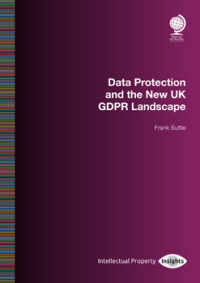 Publication date: Feb 2021
Data Protection and the New UK GDPR Landscape takes the reader through the key principles of data protection law and explores the scope of UK legislation and how to assure compliance with the law. Also featured are important recent developments including the Morrisons data breach case and the ECJ judgment on data transfers under the US/UK Privacy Shield.
More details »
See all recently published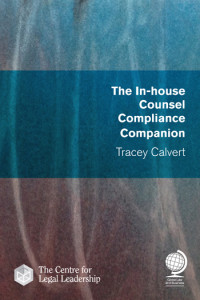 Publication date: Jul 2021
In-house counsel must be able to identify and comply with the non-negotiable regulatory and ethical duties expected of them by the Solicitors Regulation Authority. This book provides guidance on essential regulatory and ethical knowledge. The challenges of in-house practice are discussed with commentary on the tensions that might exist such as when the business is global or when business risks are not managed properly. It contains contributions from thought leaders and experts, and case studies and examples of disciplinary action are used to support your understanding of this essential topic.
More details »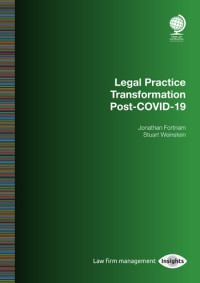 Publication date: May 2021
Legal Practice Transformation Post-COVID-19 imagines the post-COVID world for legal services and asks what has changed, what will stay the same and what values are critical to ensure the successful operation of legal teams in the post-pandemic age. It will be invaluable reading for lawyers in private practice, in-house counsel, professional support staff and all those involved in the delivery of legal services, to understand what the future of the profession will look like, and how to thrive within it.
More details »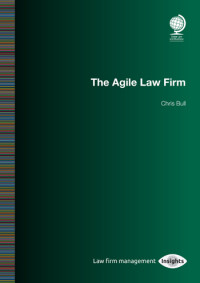 Publication date: May 2021
This Special Report is the essential guide for every law firm leader who wants to move beyond the reactive to the strategic adoption of proven agile principles. Being able to adapt smartly to client needs, competitor threats and employee expectations are at the core of this report, which is built around a self-assessment tool and practical framework for implementing Agile. It also provides examples of Agile programme outlines for law firms large and small which can be adapted depending on individual needs. In short, this report includes everything law firm leaders need to get started on their own agile journey.
More details »
Publication date: Sep 2021
This title, featuring contributions by leading private client advisers from 16 key jurisdictions worldwide, provides readers with expert guidance on the tax and legal aspects of inbound and outbound transfer of residence of ultra-high-net-worth individuals. Chapters cover the relevant law in their respective jurisdictions relating to immigration, tax, succession, and family.
More details »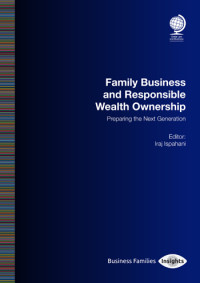 Publication date: Jul 2021
This Special Report aims to develop a shared mindset and better understanding across and between the generations, focusing in particular on matters from the perspective of the next generation. It covers key issues pertaining to the important and often complex transitions that all families face, as well as themes which are highly relevant for wealth and business owning families at a time where there is an increasing focus on responsible capitalism.
More details »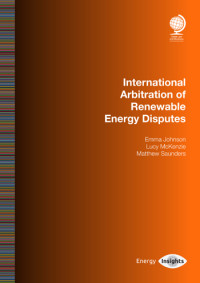 Publication date: Aug 2021
The increase in renewable energy capacity globally and the complex and relatively untested nature of renewables projects and the contracts underlying them give rise to a wide range of potential disputes. Written for both a legal and non-legal audience, in light of the increased prevelance of these disputes, this Special Report considers the scope for disputes in the renewables sector, how they can be avoided, and how arbitration can best be deployed to prevent delay and help push energy transition forward.
More details »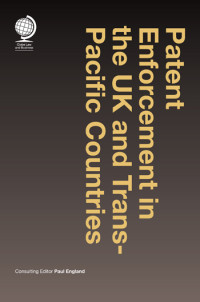 Publication date: Oct 2021
Where there is close trade between countries regulated by a free trade agreement, there is also the need for rigorous intellectual property, in particular patent protection, especially in the pharmaceutical, biotech and telecoms sectors. This book will provide readers with a structured account of the relevant enforcement procedures and substantive patent law in each country, enabling a quick compare and contrast to be made between countries and the identification of relevant issues. In-depth country chapters featured include: US, Japan, South Korea, UK, Canada, Australia, Singapore and New Zealand.
More details »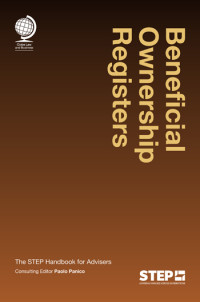 The STEP Handbook for Advisers
Publication date: Oct 2021
Beneficial ownership registers were introduced in the European Union (EU) under the 4th and 5th Anti Money Laundering Directive, with the ultimate goal of promoting increased transparency in the financial markets. This book, prepared in association with STEP and the first to comprehensively approach this topic, provides an in-depth analysis of the beneficial ownership registers legislation in a number of EU jurisdictions as well as the UK and US.
More details »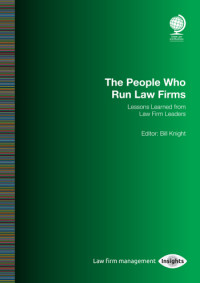 Publication date: Jun 2021
This Special Report contains candid interviews with managing and senior partners of law firms large and small, from Europe and the City to the high street and Africa. By lawyers, for lawyers, it tells personal stories about their pathways to the law and gives their views on clients, management, the role of lawyers in society and the issues of the day. It will provide lasting and critical insights into the profession at this time of change and disruption.
More details »
A Global Handbook of Law and Technology, Second Edition
Publication date: Aug 2021
International E-Discovery provides an analysis from across the globe of the different approaches to and cutting-edge techniques in the use of digital evidence in legal and regulatory contexts. This new second edition brings the reader fully up to date with what works and what has failed and where future investment is likely to be needed, as well as containing expanded geographic coverage with more professional tips on getting ahead with best practice on a country by country basis.
More details »
See all forthcoming titles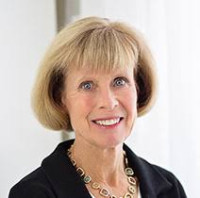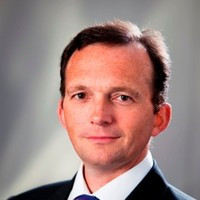 08 January 2021
Nicholas Gould
Nicholas Gould, Partner at Fenwick Elliott LLP, updates us on recent outer space activities and what we can expect to see in 2021.
Read blog »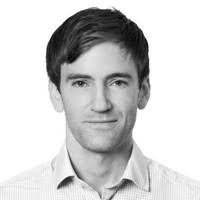 10 November 2020
Will Taylor
Will Taylor, Client Development Manager at Wiersholm, explains how important it is to offer insights and opportunities and how to build 'personal' client interactions.
Read blog »