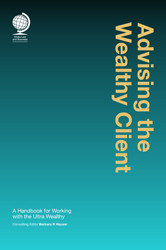 A Handbook for Working with the Ultra Wealthy
This comprehensive new handbook, featuring contributions by leading private client advisers, includes chapters on choosing a country of residence, buying substantial properties, risk and reputation management and provides the essential requirements of wealth infrastructure, the philanthropic framework and the future of global investing. Edited by Barbara Hauser, Editor of The International Family Offices Journal and the new edition of Family Offices: The STEP Handbook for Advisers, this new handbook will provide essential reading for all private client advisers, wherever they are based.
More details »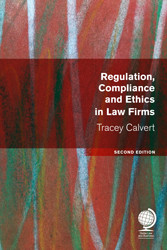 Regulation, compliance and ethics are the three common features of all well-run law firms. This second edition has been updated to reflect the replacement of the SRA Handbook with the new regulatory toolkit, the SRA Standards and Regulations, in order to help lawyers acknowledge and develop strategies to accommodate risk management, regulatory and legal compliance and ethical values in their business.
More details »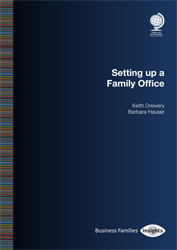 Setting up a family office is never an easy undertaking and can present numerous challenges for anyone seeking to steward assets for future generations or meet the complex needs of extended family members. This Special Report provides a practical guide to the main factors to consider when setting up a family office and helps families and their advisers navigate a path through the wide range of family office models in use today.
More details »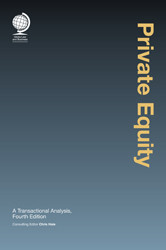 A Transactional Analysis, Fourth Edition
This practical fourth edition introduces the world of private equity, explains its rise and recent dynamics, and explores the key ingredients of private equity transactions and the technical issues associated with them. Featuring fully updated chapters by leading private equity practitioners, the book includes high-level analysis of private equity fund structures, equity and debt finance, acquisition documentation, due diligence, tax structuring, pensions issues and public-to-privates.
More details »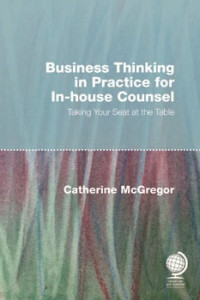 Taking Your Seat at the Table
Business Thinking in Practice for In-house Counsel: Taking Your Seat at the Table takes a practical look at key concepts from influential business theory and illustrates how these are applicable to managing or working in an in-house legal department.
Topics covered include purpose, culture, talent and innovation, all of which intersect to provide the structure and framework for legal teams to create a competitive edge. Each chapter features an interview and case study with a general counsel and/or legal team to demonstrate how business concepts can be used in-house most effectively.
More details »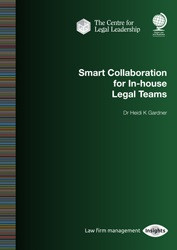 In-house legal teams are under more pressure than ever to add value to their organisations. This Special Report combines the rigour of Harvard research with a pragmatic focus based on input from hundreds of General Counsels, in-house lawyers, CEOs and board members to show why and how legal teams work across silos – what we call 'Smart Collaboration.' It includes the business case, practical tips, case studies and tools to help legal teams master the four essential 'vectors' of collaboration.
More details »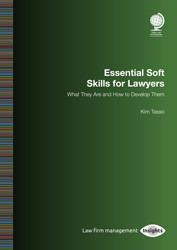 This Special Report offers a research-based view into the importance of soft skills for modern lawyers and how law firms develop essential soft skills – whether to comply with SRA rules, to lead productive teams, to provide the best service to clients or to grow their practice. This report is the guide to developing the skills needed to get ahead and stay ahead in your legal career.
More details »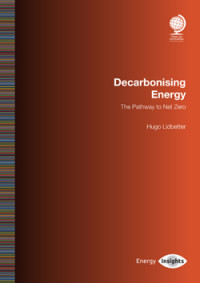 This Special Report explores the central themes arising from the low carbon energy transition and explains why the challenges faced in delivering Net Zero should not be underestimated. It sets out how the road to Net Zero will involve a repurposing of not only our energy system but also our own behaviour. Written with both the lawyer and non-lawyer in mind, this report will appeal to those with an interest in the energy sector as well as those who are enthusiastic about the implications of the radical Net Zero ambition on the energy system as a whole.
More details »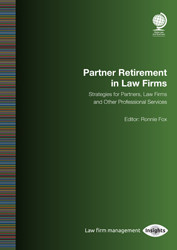 Many professionals, especially those who own all or part of their firm, find it difficult to think about retirement. Partner Retirement in Law Firms is designed to help reduce procrastination and encourage proactive retirement planning. In this new Special Report, expert contributors provide tips and guidance for navigating the difficult aspects of retirement in the broad context of career planning.
More details »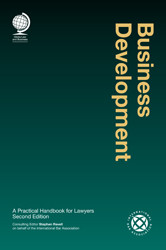 A Practical Handbook for Lawyers, Second Edition
In an increasingly competitive landscape and with challenges from disrupters, the Big 4 and technology, business development has a pivotal role in a law firms' strategic success and their ability to stand out from the crowd.
The second edition of Business Development: A Practical Handbook for Lawyers, edited by Stephen Revell from Freshfields, revisits the theory, tools and skills needed to implement effective business development in law firms today. Content covers the practical elements – such as what the perfect pitch looks like – as well as the strategic elements, including the variety of structures and approaches to business development at law firms of all sizes.
More details »
See all recently published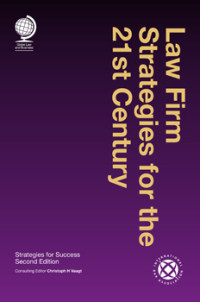 Strategies for Success, Second Edition
The second edition of this practical title in Globe Law and Business's series on the business of law offers up new ways to think about strategy and how to explore it in the context of a partnership. It aims to help partners understand what they can – and what they should not – do to chart the course of their firm most effectively, and covers current topics such as digitalisation and client acquisition and retention.
More details »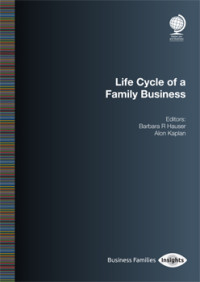 This Special Report is a one-stop collection bringing together a distinguished team of international contributors, each an expert in their respective field with a global reputation, to cover the entire life cycle of a family business. It provides guidance on many of the key issues encountered including governance issues, protecting the family business assets, fostering entrepreneurship and succession planning.
More details »
10 Core Areas of Professional Development
Through exploring ten core areas of professional development for lawyers, discover in this book how to unleash yourself from your barriers and future-proof your legal career today. Content covers everything from self-discovery, through to thought-leadership and pitching as well as the skills and behaviours that underpin success. It will help senior level lawyers looking to build a lasting reputation, successful practice and sustainable, balanced career and provide clarity about your value and a deeper understanding of how to develop client relationships, as well as uncovering challenges to your progress and identifying priority next steps to make everything you do more effective.
More details »
With so much information available about professionals online, it is essential to actively manage your own profile and not leave it to chance. This Special Report will show you how to build a stronger public, professional profile in order to attract opportunities, enhance career progression and win new business. At the end of the report, you will have put together your own practical, personal profile plan and will be able put it into action.
More details »
Future-proof your Matter Management
Corporate legal teams and law firms have made significant investments in their legal project management programmes over the past few years. It is time to take stock and, more importantly, envision future interventions. Written by practitioners for practitioners, this title will benefit General Counsel, legal COOs, managing partners, practice leaders and other executives running legal services delivery teams who have initiated legal project management programmes and seek new ideas and inspiration for more value creation. Practical and illustrative examples, case studies and many shared experiences direct the reader towards the next level of proficiency in legal project management – future-proofing your matter management.
More details »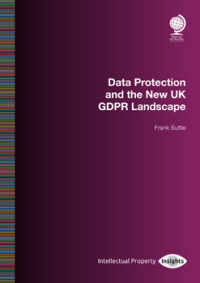 Data Protection and the New UK GDPR Landscape takes the reader through the key principles of data protection law and explores the scope of UK legislation and how to assure compliance with the law. Also featured are important recent developments including the Morrisons data breach case and the ECJ judgment on data transfers under the US/UK Privacy Shield.
More details »
By guiding you through the first 100 days in a significant role, this Special Report seeks to address some of the challenges of the demanding role of General Counsel. It will show you how to navigate between acting as wise counsel to management while leading your team successfully. It is a must-read for any current or aspiring GC, in-house legal teams, HR directors, CEOs and private practice lawyers who wish to know what to expect from the in-house teams.
More details »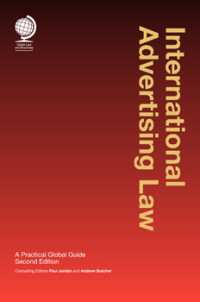 A Practical Global Guide, Second Edition
Updated for 2020, International Advertising Law addresses the relevant law and regulations, as well as setting out practical considerations. The book covers key areas of advertising law such as local complaints procedures and enforcement, comparative advertising, influencer campaigns, sales promotions, ambush marketing, product placement, direct marketing and online behavioural advertising, and includes chapters from leading experts in 30 jurisdictions.
More details »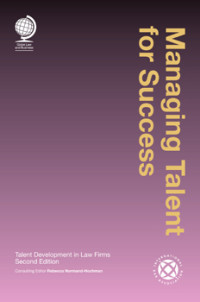 Talent Development in Law Firms, Second Edition
The second edition of this book coordinated by Rebecca Normand-Hochman explores the various elements of what law firms can do to "manage talent" in the most effective ways as well as to overcome the challenges that firms often encounter in their efforts. Topics covered include setting the foundations of a successful talent management strategy, new approaches to managing performance, leading lawyers through change, effective teamwork and collaboration, cultural intelligence and how to develop innovative mindsets for future challenges.
More details »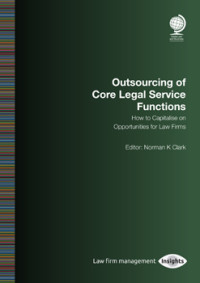 Law firms of all sizes are discovering opportunities from outsourcing some of their core operating functions that have traditionally been performed in-house. This Special Report outlines a highly firm-specific approach to identify and prioritise the components of a business case for outsourcing, as well as in-depth examinations of three representative types of outsourced services that are available to law firms. It provides a step-by-step guide to a well-informed outsourcing decision as well as a roadmap for implementing it in a way that produces the best return on the law firm's investment of management attention and resources.
More details »
See all forthcoming titles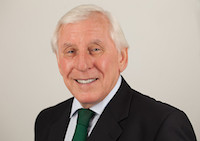 02 July 2020
Alan Tilley
Alan Tilley, Chairman at Bryan Mansell & Tilley LLP discusses the new insolvency legislation that is currently making its way through parliament and the significant impact this will have on the restructuring of distressed SME businesses.
Read blog »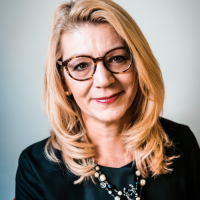 22 June 2020
Kim Tasso
The author of our Special Report on Essential Soft Skills for Lawyers, Kim Tasso, shares her findings
Read blog »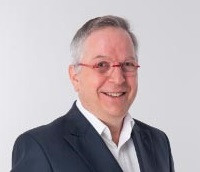 15 May 2020
Paul Beber
Paul Beber, Managing Director of Cecil Associates lays out the top 10 accounting and money tips for individual partners considering retirement.
Read blog »