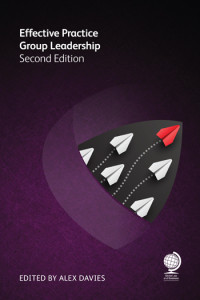 Publication date: Jun 2022
Law firm practice group leadership is not for the faint hearted. As firms compete increasingly at practice group level, leaders are being asked to run their groups like business units; to develop and implement a strategic plan that supports the goals and competitiveness of the firm; and to coordinate and lead their partners to enhance the efficiency, performance, and profitability of their groups. With contributions from a wide range of experts, this second edition of Effective Practice Group Leadership builds on the first with new insights and thought leadership. The book examines the position of the practice group leader (PGL) in law firms today, the challenges of the role, and the changes to it, innovations and how modern practice groups are changing, and demonstrates the enormous contribution PGLs can make to the profitability and performance of their law firms, when armed with the tools and the authority.
More details »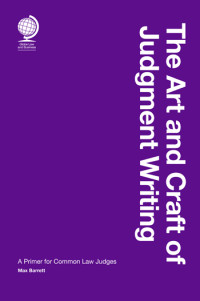 A Primer for Common Law Judges
Publication date: Apr 2022
Judges are increasingly aware that the best way of enhancing public confidence in court systems is not only by providing a quality service but doing so compassionately and respectfully. The art and craft of judgment writing is a critical element of this process. Written by Dr Max Barrett, a judge of the High Court of Ireland, this book looks at the judgments of historically great judgment writers from the US, UK and wider common law world (in particular Australia, Canada, India, Ireland, Israel and New Zealand). Individual chapters focus on subjects such as judgment purpose, length, style and structure, concurring and dissenting judgments, judgment writing for children and vulnerable parties, as well as more general lessons in good writing offered by great authors from Orwell to Twain.
More details »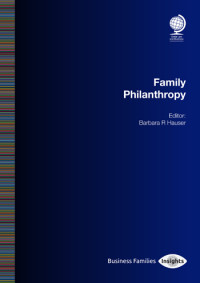 Publication date: Jan 2022
Family philanthropy around the world is a dynamic and important part of the overall social change landscape. This Special Report aims to demystify the topic and presents in a clear and easy-to-understand format the philanthropy choices available to families. It covers a variety of topics including: how families can make decisions about their philanthropy activities; donor advised funds; ways in which families can support cultural organisations, such as museums; and leaving a legacy for the next generations.
More details »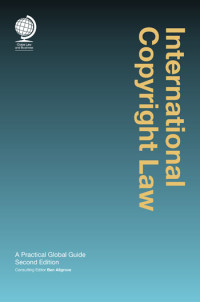 A Practical Global Guide, Second Edition
Publication date: Feb 2022
The second edition of International Copyright Law features up-to-date contributions from experts in over 30 jurisdictions worldwide, setting out the legal framework of their copyright laws and how to protect and exploit rights in creative and entrepreneurial works. It covers the types of work that can be protected, formalities for and duration of protection, rules relating to the ownership of copyright works, defences and infringement.
More details »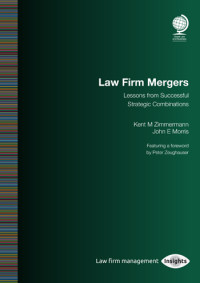 Publication date: May 2022
Mergers and acquisitions of law firms of all sizes have become increasingly common as competition for talent and business intensifies and leading firms dominate the market in size and profitability. Lawyers and law firm leaders contemplating the future of their firms need to understand the changing dynamics of the market, and the ways in which mergers and other combinations may or may not help them fulfil their aspirations. Law Firm Mergers offers both law firm leaders and all partners a way to approach the issues, highlighting the best practices gleaned from successful combinations.
More details »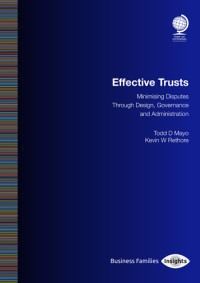 Publication date: Jul 2022
This Special Report examines the causes of trust disputes and explores the steps that settlors, trustees, beneficiaries and others can take during each stage of a trust's lifecycle – design, execution, administration and termination – to reduce the risk of sparking a dispute. Filled with real-world practitioner guidance, perspective and insight on issues of critical importance to fiduciaries, trust officials and beneficiaries alike, this Special Report is essential reading.
More details »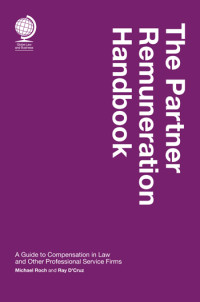 A Guide to Compensation in Law and Other Professional Service Firms
Publication date: Aug 2022
In The Partner Remuneration Handbook, Michael Roch and Ray D'Cruz provide guidance for senior partners, managing partners, partnership boards, remuneration committees and others involved in the partner compensation process (department heads, CFOs, HRDs), on designing effective profit-sharing systems, reaching fair reward decisions efficiently and implementing motivating contribution management processes.
More details »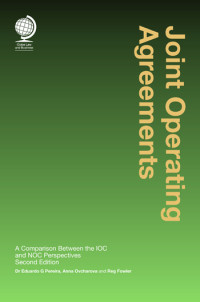 A Comparison Between the IOC and NOC Perspectives, Second Edition
Publication date: Feb 2022
This major work analyses the critical concerns and challenges that IOCs and NOCs face in this new type of consortium, and will ultimately suggest alternative solutions to find common ground between these parties. The new, second edition, which is written by three relevant experts in the industry, updates the previous content and addresses new key issues such as compliance, conflicts of interest, corporate and social responsibility and price volatility.
More details »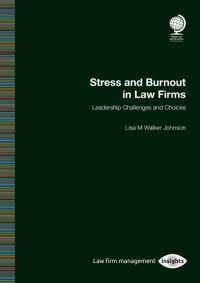 Publication date: Jun 2022
This practical guide summons lawyers, leaders and managers to greater alertness about stress-producing factors in the workplace and to more effective applications of practical responses and methods in the special conditions and circumstances of the practice of law in today's often intense and highly competitive environment. It is written expressly for professional colleagues who want to work together in common cause to bring greater awareness to wellness needs and to minimise excessive stress or distress in the legal workplace, positively impacting workplace culture, professional relationships, firm reputation, talent retention and profitability.
More details »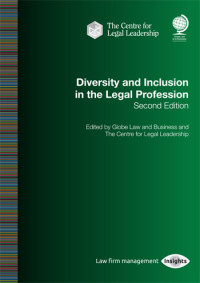 Publication date: Apr 2022
This Special Report explores strategies for maximising inclusion and diversity in the legal profession both in-house and in private practice. The second edition has been fully updated to take into account the pandemic and the adverse impact this has had on diversity and inclusion, along with other developments and includes new chapters on belief, ageism, mental health and intersectionality.
More details »
See all recently published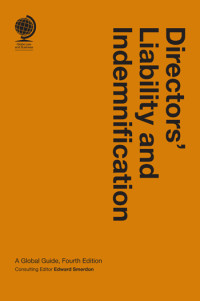 A Global Guide, Fourth Edition
Publication date: Oct 2022
The fourth edition of this title features fully updated contributions from leading legal experts around the world on what directors need to be concerned about in 2022 and beyond, together with the protections available. New features of this edition include greater scrutiny of criminal vs regulatory liability, forecasting of particular trends, and the insurability of fines and penalties in the jurisdictions covered, as well as new chapters on Jersey and Guernsey (Offshore) and Sweden (Nordics).
More details »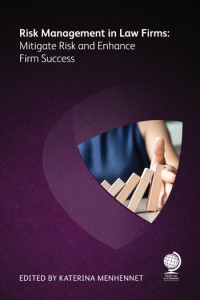 Mitigate Risk and Enhance Firm Success
Publication date: Oct 2022
Risk Management in Law Firms brings together lawyers, consultants and other risk and compliance professionals to provide expert and practical guidance on essential risk management topics. Chapters cover risks relating to clients, internal operations and law and regulation, and address recent developments including issues arising from the shift to hybrid working, the increased focus on ESG and climate change, and the extended influence of clients through outside counsel guidelines.
More details »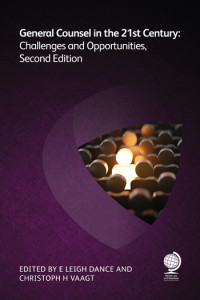 Challenges and Opportunities, Second Edition
Publication date: Nov 2022
Edited by E Leigh Dance and Christoph H Vaagt, the second edition of General Counsel in the 21st Century offers general counsel and all in-house legal professionals a variety of expert perspectives on the evolution of the role of the GC and the corporate legal department. Chapters are written by an international group of well-known general counsel, corporate legal leaders, and other experts, and cover important topics for general counsel today, including legal operations, how adaptive legal functions are embracing technology, managing change, and doing more with less.
More details »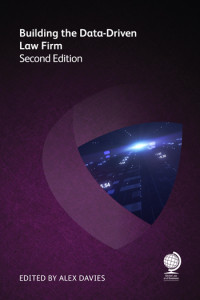 Second Edition
Publication date: Oct 2022
This second edition of Building the Data-Driven Law Firm looks at how the use of data has become inextricably linked with the practice of law; how it can be utilized to the good, and the safeguards that must be put in place to mitigate the bad; how Big Data will revolutionize the way lawyers work, and the cases they will work on; and how new uses for data (including blockchain and the Internet of Things) will influence the law firm of the future. Bringing the book bang up to date, new content features how we can keep data secure in the changing world of work, how data can be used for business development and client satisfaction, the implications of data bias and data theft, and whether the way we use data is even useful anymore.
More details »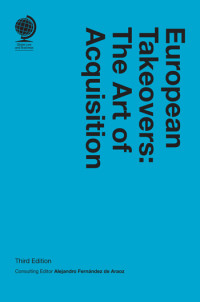 The Art of Acquisition, Third Edition
Publication date: Nov 2022
European Takeovers provides a complete guide to the European Takeover Directive, national M&A regulation and the interaction between domestic and pan-European regulation. It contains a detailed discussion of the fundamental principles of national and European law, its application and the various practical issues that companies and their advisers face as they plan, defend and execute takeovers. Chapters have been fully updated with the latest regulations and case law in the featured jurisdictions, and new chapters have been added addressing key topics such as the relationship between ESG and M&A, as well as complex topics such as the notion of collusion.
More details »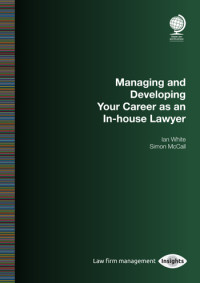 Publication date: Dec 2022
Managing and Developing Your Career as an In-house Lawyer by Ian White and Simon McCall is a companion to their report Your Role as General Counsel: How to Survive and Thrive in Your Role as GC. It seeks to provide practical ideas and tips on how a busy in-house lawyer can actively manage their own development. The aim is to help them perform more effectively in their current role and also prepare them for promotion or a move elsewhere.
More details »
See all forthcoming titles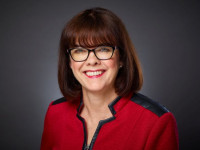 14 September 2022
Sally Sanderson
Sally Sanderson discusses how to meet the learning expectations of your Millennial and Gen Z employees.
Read blog »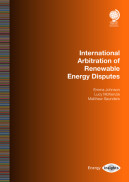 27 April 2022
Emma Johnson, Lucy McKenzie
Emma Johnson and Lucy McKenzie from Ashurst LLP explores how the fundamental transition to 'Net Zero' and a move away from reliance on Russian oil and gas will create more dispute risk in renewable energy projects.
Read blog »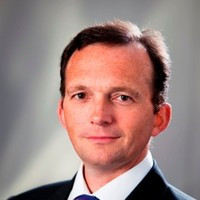 20 April 2022
Nicholas Gould
Nicholas Gould, Olivia Liang, Oliver Weisemann from Fenwick Elliott LLP explore space mining, the Artemis Accords and the development of international space governance.
Read blog »