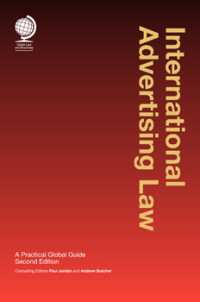 A Practical Global Guide, Second Edition
Updated for 2020, International Advertising Law addresses the relevant law and regulations, as well as setting out practical considerations. The book covers key areas of advertising law such as local complaints procedures and enforcement, comparative advertising, influencer campaigns, sales promotions, ambush marketing, product placement, direct marketing and online behavioural advertising, and includes chapters from leading experts in 30 jurisdictions.
More details »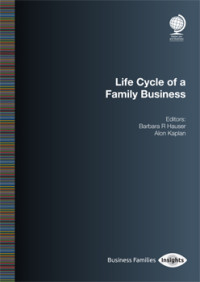 This Special Report is a one-stop collection bringing together a distinguished team of international contributors, each an expert in their respective field with a global reputation, to cover the entire life cycle of a family business. It provides guidance on many of the key issues encountered including governance issues, protecting the family business assets, fostering entrepreneurship and succession planning.
More details »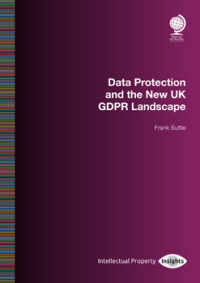 Data Protection and the New UK GDPR Landscape takes the reader through the key principles of data protection law and explores the scope of UK legislation and how to assure compliance with the law. Also featured are important recent developments including the Morrisons data breach case and the ECJ judgment on data transfers under the US/UK Privacy Shield.
More details »
By guiding you through the first 100 days in a significant role, this Special Report seeks to address some of the challenges of the demanding role of General Counsel. It will show you how to navigate between acting as wise counsel to management while leading your team successfully. It is a must-read for any current or aspiring GC, in-house legal teams, HR directors, CEOs and private practice lawyers who wish to know what to expect from the in-house teams.
More details »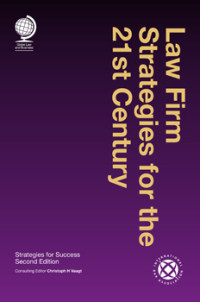 Strategies for Success, Second Edition
The second edition of this practical title in Globe Law and Business's series on the business of law offers up new ways to think about strategy and how to explore it in the context of a partnership. It aims to help partners understand what they can – and what they should not – do to chart the course of their firm most effectively, and covers current topics such as digitalisation and client acquisition and retention.
More details »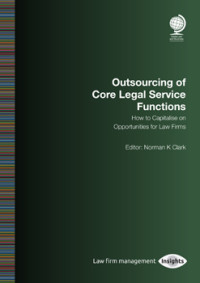 Law firms of all sizes are discovering opportunities from outsourcing some of their core operating functions that have traditionally been performed in-house. This Special Report outlines a highly firm-specific approach to identify and prioritise the components of a business case for outsourcing, as well as in-depth examinations of three representative types of outsourced services that are available to law firms. It provides a step-by-step guide to a well-informed outsourcing decision as well as a roadmap for implementing it in a way that produces the best return on the law firm's investment of management attention and resources.
More details »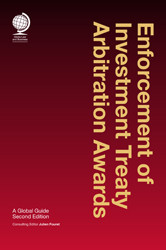 A Global Guide, Second Edition
The growth in cross-border investments in an increasingly globalised economy means that there are more international disputes between foreign investors and states than ever before. Spearheaded by leading arbitration practitioner, Julien Fouret, this second edition brings together more than 70 experts to provide substantive analysis of recurring issues at the award enforcement stage plus practical perspectives on enforcing awards based on investment treaties.
More details »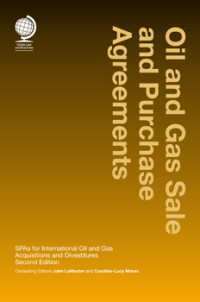 SPAs for International Oil and Gas Aquisitions and Divestitures, Second Edition
This new edition, written by experienced and well-known practitioners from within the oil and gas industry, is intended to provide a practical review of the provisions typically included in oil and gas sale and purchase agreements. It includes updated and revised chapters from the first edition, as well as new chapters, including on disclosure letters; private equity transactions; warranty and indemnity insurance; and material adverse changes. It aims to benefit lawyers and commercial negotiators working in the industry who handle sale and purchase transactions.
More details »
With so much information available about professionals online, it is essential to actively manage your own profile and not leave it to chance. This Special Report will show you how to build a stronger public, professional profile in order to attract opportunities, enhance career progression and win new business. At the end of the report, you will have put together your own practical, personal profile plan and will be able put it into action.
More details »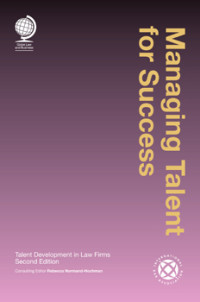 Talent Development in Law Firms, Second Edition
The second edition of this book coordinated by Rebecca Normand-Hochman explores the various elements of what law firms can do to "manage talent" in the most effective ways as well as to overcome the challenges that firms often encounter in their efforts. Topics covered include setting the foundations of a successful talent management strategy, new approaches to managing performance, leading lawyers through change, effective teamwork and collaboration, cultural intelligence and how to develop innovative mindsets for future challenges.
More details »
See all forthcoming titles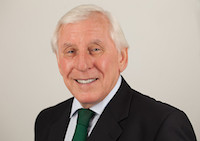 02 July 2020
Alan Tilley
Alan Tilley, Chairman at Bryan Mansell & Tilley LLP discusses the new insolvency legislation that is currently making its way through parliament and the significant impact this will have on the restructuring of distressed SME businesses.
Read blog »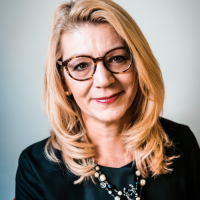 22 June 2020
Kim Tasso
The author of our Special Report on Essential Soft Skills for Lawyers, Kim Tasso, shares her findings
Read blog »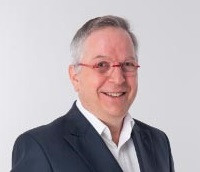 15 May 2020
Paul Beber
Paul Beber, Managing Director of Cecil Associates lays out the top 10 accounting and money tips for individual partners considering retirement.
Read blog »