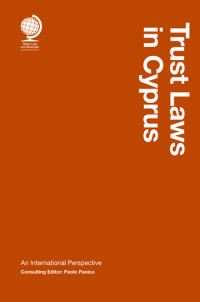 An International Perspective
Publication date: Dec 2022
Trust Laws in Cyprus reviews both the Cyprus International Trust Law and the Trustee Law 1955, and places them in an international context, pointing out the solutions available on the island for wealth management, estate planning, and asset protection purposes. Authored by well-known experts in this field, chapters specifically analyse the relevance of Cyprus trusts where settlors wish to retain certain powers, arrange their succession in a more flexible manner than would be possible under forced heirship provisions, or protect heirloom assets from creditor claims.
More details »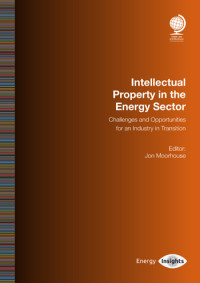 Publication date: Jun 2022
The management of IP in the energy sector is arguably more important than ever. This Special Report looks at the challenges and opportunities that intellectual property issues present for different areas of this broad and rapidly changing sector, including upstream, downstream, renewables, digitalisation, standard essential patents and brand and reputation. It is essential reading for legal advisers and anyone in a commercial role dealing with the energy sector who is seeking a deeper understanding of the vital role intellectual property plays in shaping and achieving business objectives.
More details »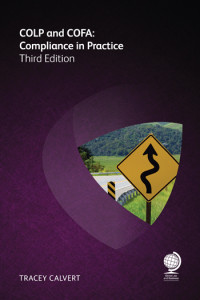 Third Edition
Publication date: Nov 2022
It is a condition of authorisation that all SRA-authorised law firms must have a compliance officer for legal practice (COLP) and a compliance officer for finance and administration (COFA), and that these individuals must comply with regulatory duties imposed on them personally.
Now in its third edition, COLP and COFA: Compliance in Practice provides the role-holders, and anyone concerned with supporting the role-holders, with essential information about regulatory and ethical standards and compliance procedures that will support the achievement of these standards and facilitate a good working relationship with the SRA.
More details »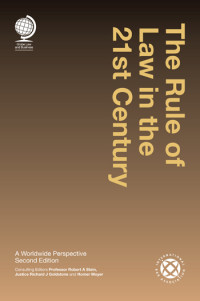 A Worldwide Perspective, Second Edition
Publication date: Mar 2022
This book, published in association with the International Bar Association, examines the concept of the rule of law from a variety of perspectives, beginning with the basic principles and all-important definitional issue of what the term 'rule of law' means, and includes fully updated chapters covering the independence of the judiciary and the internationalisation of the rule of law, as well as several new chapters.
More details »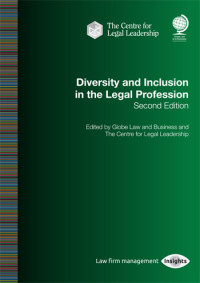 Publication date: Apr 2022
This Special Report explores strategies for maximising inclusion and diversity in the legal profession both in-house and in private practice. The second edition has been fully updated to take into account the pandemic and the adverse impact this has had on diversity and inclusion, along with other developments and includes new chapters on belief, ageism, mental health and intersectionality.
More details »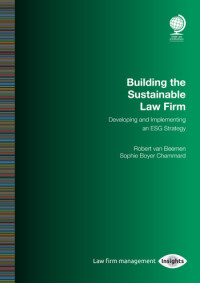 Publication date: Jun 2022
This Special Report looks at the business drivers for sustainability in law firms and offers a practical toolkit to guide law firms on their ESG journey. It discusses how the development of robust, long-term ESG initiatives can provide law firms with manifold benefits, including the opportunity to gain competitive advantage; attract, engage and retain clients and employees; increase value and service offerings to clients; and enter new markets.
More details »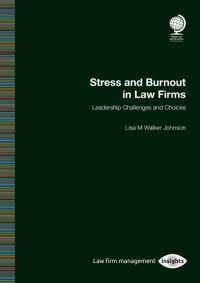 Publication date: Jun 2022
This practical guide summons lawyers, leaders and managers to greater alertness about stress-producing factors in the workplace and to more effective applications of practical responses and methods in the special conditions and circumstances of the practice of law in today's often intense and highly competitive environment. It is written expressly for professional colleagues who want to work together in common cause to bring greater awareness to wellness needs and to minimise excessive stress or distress in the legal workplace, positively impacting workplace culture, professional relationships, firm reputation, talent retention and profitability.
More details »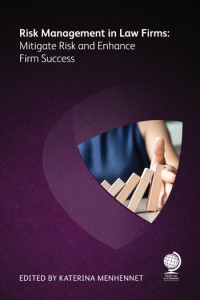 Mitigate Risk and Enhance Firm Success
Publication date: Oct 2022
Risk Management in Law Firms brings together lawyers, consultants and other risk and compliance professionals to provide expert and practical guidance on essential risk management topics. Chapters cover risks relating to clients, internal operations and law and regulation, and address recent developments including issues arising from the shift to hybrid working, the increased focus on ESG and climate change, and the extended influence of clients through outside counsel guidelines.
More details »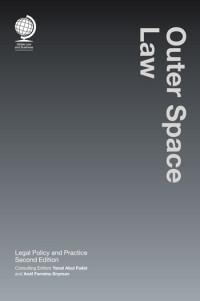 Legal Policy and Practice, Second Edition
Publication date: Apr 2022
Outer space has become a congested environment. The involvement of private actors, specifically, has given rise to a number of legal issues, including questions pertaining to liability, insurance, space debris, human rights and property rights in space. To address these legal uncertainties, the existing chapters in the second edition of Outer Space Law: Legal Policy and Practice have been updated significantly and several new chapters have been added dealing with topical issues including: the regulation of satellite navigation systems, and satellite constellations; the application of human rights in outer space settlements; the exploration and colonisation of outer space; and planetary protection.
More details »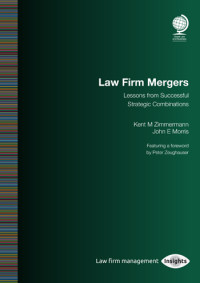 Publication date: May 2022
Mergers and acquisitions of law firms of all sizes have become increasingly common as competition for talent and business intensifies and leading firms dominate the market in size and profitability. Lawyers and law firm leaders contemplating the future of their firms need to understand the changing dynamics of the market, and the ways in which mergers and other combinations may or may not help them fulfil their aspirations. Law Firm Mergers offers both law firm leaders and all partners a way to approach the issues, highlighting the best practices gleaned from successful combinations.
More details »
See all recently published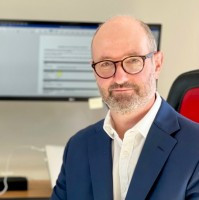 25 January 2023
Ed Smerdon
In the second of a series of three short reads, Edward Smerdon, consulting editor of the new edition of Directors' Liability and Indemnification, offers a starter for 10…
Read blog »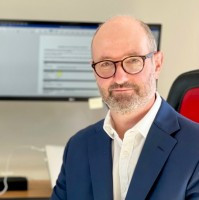 06 January 2023
Ed Smerdon
In the first of a series of three short reads about the progress of ESG in business, Edward Smerdon, consulting editor of the new edition of Directors' Liability and Indemnification, takes a look at the "G" and relates it to the D&O product.
Read blog »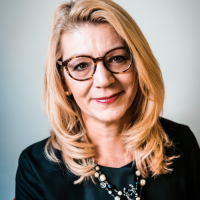 11 November 2022
Kim Tasso
Kim Tasso revisits the topic of soft skills for lawyers in the light of recent developments including the return to office working, the accelerating digital revolution, the escalating war for talent and the myriad other challenges facing the profession – all of which place huge demands on leaders.
Read blog »