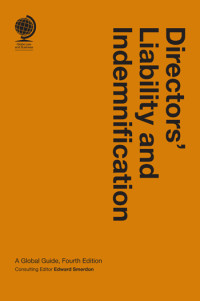 A Global Guide, Fourth Edition
Publication date: Oct 2022
The fourth edition of this title features fully updated contributions from leading legal experts around the world on what directors need to be concerned about in 2022 and beyond, together with the protections available. New features of this edition include greater scrutiny of criminal vs regulatory liability, forecasting of particular trends, and the insurability of fines and penalties in the jurisdictions covered, as well as new chapters on Jersey and Guernsey (Offshore) and Sweden (Nordics).
More details »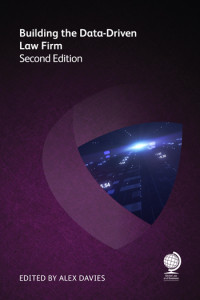 Second Edition
Publication date: Oct 2022
This second edition of Building the Data-Driven Law Firm looks at how the use of data has become inextricably linked with the practice of law; how it can be utilized to the good, and the safeguards that must be put in place to mitigate the bad; how Big Data will revolutionize the way lawyers work, and the cases they will work on; and how new uses for data (including blockchain and the Internet of Things) will influence the law firm of the future. Bringing the book bang up to date, new content features how we can keep data secure in the changing world of work, how data can be used for business development and client satisfaction, the implications of data bias and data theft, and whether the way we use data is even useful anymore.
More details »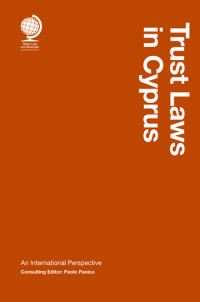 An International Perspective
Publication date: Dec 2022
Trust Laws in Cyprus reviews both the Cyprus International Trust Law and the Trustee Law 1955, and places them in an international context, pointing out the solutions available on the island for wealth management, estate planning, and asset protection purposes. Authored by well-known experts in this field, chapters specifically analyse the relevance of Cyprus trusts where settlors wish to retain certain powers, arrange their succession in a more flexible manner than would be possible under forced heirship provisions, or protect heirloom assets from creditor claims.
More details »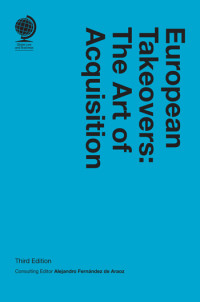 The Art of Acquisition, Third Edition
Publication date: Nov 2022
European Takeovers provides a complete guide to the European Takeover Directive, national M&A regulation and the interaction between domestic and pan-European regulation. It contains a detailed discussion of the fundamental principles of national and European law, its application and the various practical issues that companies and their advisers face as they plan, defend and execute takeovers. Chapters have been fully updated with the latest regulations and case law in the featured jurisdictions, and new chapters have been added addressing key topics such as the relationship between ESG and M&A, as well as complex topics such as the notion of collusion.
More details »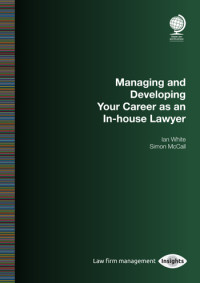 Publication date: Dec 2022
Managing and Developing Your Career as an In-house Lawyer by Ian White and Simon McCall is a companion to their report Your Role as General Counsel: How to Survive and Thrive in Your Role as GC. It seeks to provide practical ideas and tips on how a busy in-house lawyer can actively manage their own development. The aim is to help them perform more effectively in their current role and also prepare them for promotion or a move elsewhere.
More details »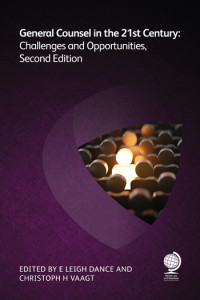 Challenges and Opportunities, Second Edition
Publication date: Nov 2022
Edited by E Leigh Dance and Christoph H Vaagt, the second edition of General Counsel in the 21st Century offers general counsel and all in-house legal professionals a variety of expert perspectives on the evolution of the role of the GC and the corporate legal department. Chapters are written by an international group of well-known general counsel, corporate legal leaders, and other experts, and cover important topics for general counsel today, including legal operations, how adaptive legal functions are embracing technology, managing change, and doing more with less.
More details »
See all forthcoming titles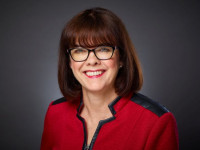 14 September 2022
Sally Sanderson
Sally Sanderson discusses how to meet the learning expectations of your Millennial and Gen Z employees.
Read blog »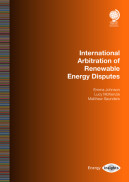 27 April 2022
Emma Johnson, Lucy McKenzie
Emma Johnson and Lucy McKenzie from Ashurst LLP explores how the fundamental transition to 'Net Zero' and a move away from reliance on Russian oil and gas will create more dispute risk in renewable energy projects.
Read blog »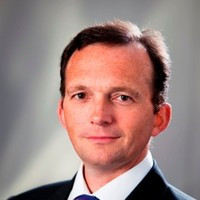 20 April 2022
Nicholas Gould
Nicholas Gould, Olivia Liang, Oliver Weisemann from Fenwick Elliott LLP explore space mining, the Artemis Accords and the development of international space governance.
Read blog »