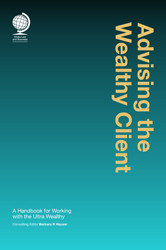 A Handbook for Working with the Ultra Wealthy
Publication date: Aug 2020
This comprehensive new handbook, featuring contributions by leading private client advisers, includes chapters on choosing a country of residence, buying substantial properties, risk and reputation management and provides the essential requirements of wealth infrastructure, the philanthropic framework and the future of global investing. Edited by Barbara Hauser, Editor of The International Family Offices Journal and the new edition of Family Offices: The STEP Handbook for Advisers, this new handbook will provide essential reading for all private client advisers, wherever they are based.
More details »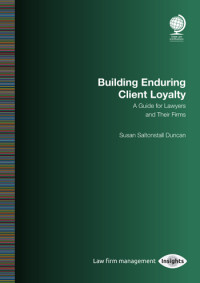 Publication date: Feb 2021
This Special Report addresses the key components of building superior client relationships that result in greater loyalty and long-term success. Featuring case studies and insights from leading companies and business professionals responsible for law firm selection and oversight, it covers legal operations, innovation and client development, and includes a wealth of practical suggestions.
More details »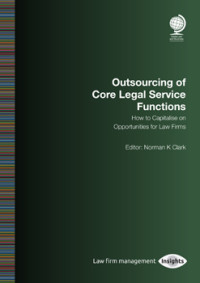 Publication date: Jan 2021
Law firms of all sizes are discovering opportunities from outsourcing some of their core operating functions that have traditionally been performed in-house. This Special Report outlines a highly firm-specific approach to identify and prioritise the components of a business case for outsourcing, as well as in-depth examinations of three representative types of outsourced services that are available to law firms. It provides a step-by-step guide to a well-informed outsourcing decision as well as a roadmap for implementing it in a way that produces the best return on the law firm's investment of management attention and resources.
More details »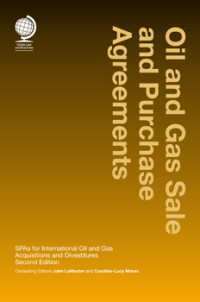 SPAs for International Oil and Gas Aquisitions and Divestitures, Second Edition
Publication date: Nov 2020
This new edition, written by experienced and well-known practitioners from within the oil and gas industry, is intended to provide a practical review of the provisions typically included in oil and gas sale and purchase agreements. It includes updated and revised chapters from the first edition, as well as new chapters, including on disclosure letters; private equity transactions; warranty and indemnity insurance; and material adverse changes. It aims to benefit lawyers and commercial negotiators working in the industry who handle sale and purchase transactions.
More details »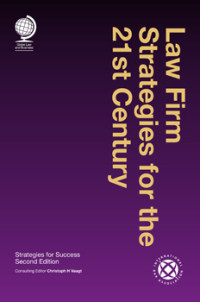 Strategies for Success, Second Edition
Publication date: Sep 2020
The second edition of this practical title in Globe Law and Business's series on the business of law offers up new ways to think about strategy and how to explore it in the context of a partnership. It aims to help partners understand what they can – and what they should not – do to chart the course of their firm most effectively, and covers current topics such as digitalisation and client acquisition and retention.
More details »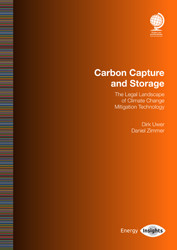 Publication date: Sep 2020
Carbon capture and storage (CCS) is a quickly evolving next generation technology which mitigates climate change by capturing and storing carbon dioxide (CO2) before it is released into the atmosphere. This Special Report explores the most recent regulatory, political and economic trends and themes arising from CCS technologies and projects to help the reader succeed in this rapidly changing market.
More details »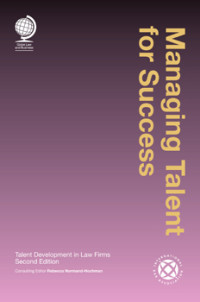 Talent Development in Law Firms, Second Edition
Publication date: Nov 2020
The second edition of this book coordinated by Rebecca Normand-Hochman explores the various elements of what law firms can do to "manage talent" in the most effective ways as well as to overcome the challenges that firms often encounter in their efforts. Topics covered include setting the foundations of a successful talent management strategy, new approaches to managing performance, leading lawyers through change, effective teamwork and collaboration, cultural intelligence and how to develop innovative mindsets for future challenges.
More details »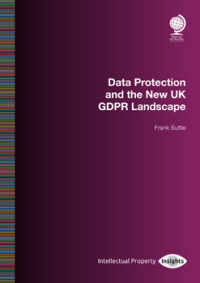 Publication date: Feb 2021
Data Protection and the New UK GDPR Landscape takes the reader through the key principles of data protection law and explores the scope of UK legislation and how to assure compliance with the law. Also featured are important recent developments including the Morrisons data breach case and the ECJ judgment on data transfers under the US/UK Privacy Shield.
More details »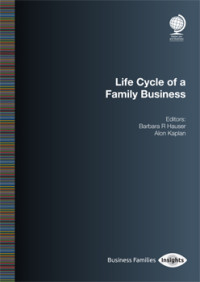 Publication date: Dec 2020
This Special Report is a one-stop collection bringing together a distinguished team of international contributors, each an expert in their respective field with a global reputation, to cover the entire life cycle of a family business. It provides guidance on many of the key issues encountered including governance issues, protecting the family business assets, fostering entrepreneurship and succession planning.
More details »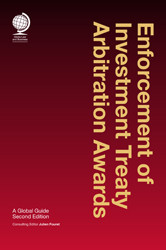 A Global Guide, Second Edition
Publication date: Jan 2021
The growth in cross-border investments in an increasingly globalised economy means that there are more international disputes between foreign investors and states than ever before. Spearheaded by leading arbitration practitioner, Julien Fouret, this second edition brings together 70 experts to provide substantive analysis of recurring issues at the award enforcement stage plus practical perspectives on enforcing awards based on investment treaties.
More details »
See all recently published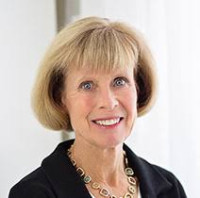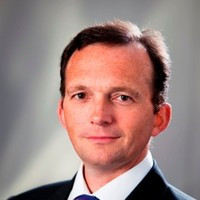 08 January 2021
Nicholas Gould
Nicholas Gould, Partner at Fenwick Elliott LLP, updates us on recent outer space activities and what we can expect to see in 2021.
Read blog »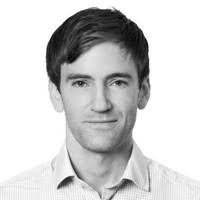 10 November 2020
Will Taylor
Will Taylor, Client Development Manager at Wiersholm, explains how important it is to offer insights and opportunities and how to build 'personal' client interactions.
Read blog »