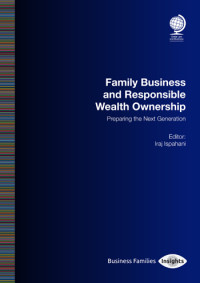 Publication date: Jul 2021
This Special Report aims to develop a shared mindset and better understanding across and between the generations, focusing in particular on matters from the perspective of the next generation. It covers key issues pertaining to the important and often complex transitions that all families face, as well as themes which are highly relevant for wealth and business owning families at a time where there is an increasing focus on responsible capitalism.
More details »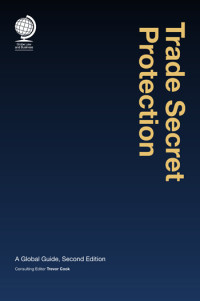 A Global Guide, Second Edition
Publication date: Dec 2021
Edited by leading IP practitioner Trevor Cook, this important title demystifies the law of trade secrets in over 30 jurisdictions, covering substantive and procedural aspects of both criminal and civil law and exploring the final remedies available under each. Designed to provide clear, comprehensive and practical guidance, this is a powerful tool for anyone requiring a broader and fuller understanding of trade secret protection globally.
More details »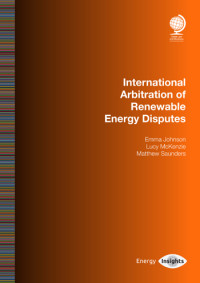 Publication date: Aug 2021
The increase in renewable energy capacity globally and the complex and relatively untested nature of renewables projects and the contracts underlying them give rise to a wide range of potential disputes. Written for both a legal and non-legal audience, in light of the increased prevelance of these disputes, this Special Report considers the scope for disputes in the renewables sector, how they can be avoided, and how arbitration can best be deployed to prevent delay and help push energy transition forward.
More details »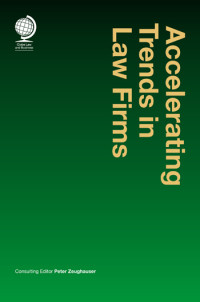 Publication date: Nov 2021
This book will provide valuable insights and guidance on the current key trends in law firms and how best to embrace and harness them for continued success. It brings together world-renowned, skilled experts with different perspectives on the key challenges and opportunities that have arisen in the last few years, and continue to increase in importance, including diversity and inclusion, remote working, and workforce wellbeing.
More details »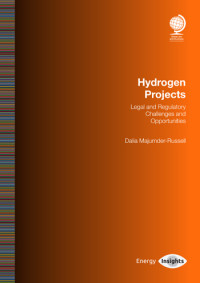 Publication date: Sep 2021
Hydrogen, the most abundant element in the universe is often cited as the key to unlock the decarbonisation of sectors such as transport, heating and industrial processes, while also transforming the role that renewable energy plays in the electricity mix. This Special Report considers the key legal and regulatory challenges and opportunities in developing, financing and operating hydrogen projects. Written for a legal and non-legal audience, it will appeal to those looking for a deeper understanding of the opportunities in the hydrogen sector and ways in which some of these may be realised.
More details »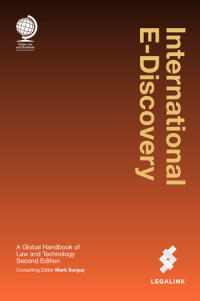 A Global Handbook of Law and Technology, Second Edition
Publication date: Jul 2021
International E-Discovery provides an analysis from across the globe of the different approaches to and cutting-edge techniques in the use of digital evidence in legal and regulatory contexts. This new second edition brings the reader fully up to date with what works and what has failed and where future investment is likely to be needed, as well as containing expanded geographic coverage with more professional tips on getting ahead with best practice on a country by country basis.
More details »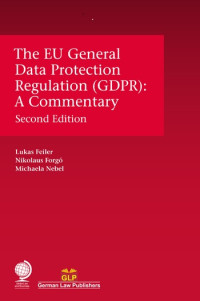 A Commentary, Second Edition
Publication date: Oct 2021
The GDPR, one of the toughest privacy and security laws in the world, imposes obligations onto organisations everywhere that collect or target data relating to people in the EU. This commentary provides a detailed examination of the individual articles of the GDPR and is an essential resource aimed at helping legal practitioners prepare for compliance. The second edition includes guidelines on the interpretation of the GDPR published by the European Data Protection Board as well as new case law by the Court of Justice of the European Union.
More details »
Publication date: Nov 2021
This Special Report identifies the conflicts between the different generations currently working in law firms, which, if they continue on their current trajectory, will compromise the long-held traditions and culture within the legal profession. It will address how generational differences set up conflicts between colleagues and will promote different ways to create positive change and harmony within firms. It contains a key analysis of why associates leave, the cost of turnover (which is in the billions of dollars), and what law firms can do to increase retention and productivity.
More details »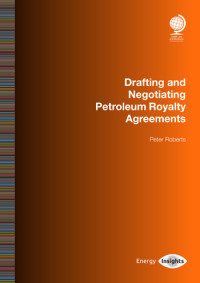 Publication date: Oct 2021
This Special Report provides an overview of the key issues relating to petroleum royalty agreements (with drafting examples), including key forms of royalty agreement (including gross overriding royalties, net profit interests, cash and in-kind royalties); an explanation of the economic underpinning of royalty agreements; the content and effect of key royalty agreement provisions; and additional provisions which can be found in royalty agreements.
More details »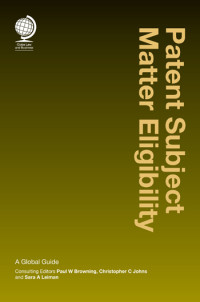 A Global Guide
Publication date: Aug 2021
This title explores patent-eligible subject matter across major jurisdictions and technologies. With succinct discussions of case law, patent office practices, and practical prosecution strategies, this guide is intended to help patent practitioners determine where to consider filing applications, the risks and benefits of certain claim types and language, and how to increase the strength of their clients' global patent portfolios.
More details »
See all forthcoming titles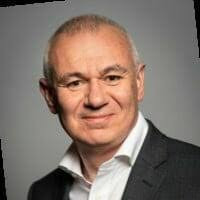 23 June 2021
Chris Bull
Chris Bull, Author and Legal Consultant, discusses the natural advantage of the agile law firm post COVID-19. Has the pandemic been disruptive to your law firm? Now is the time to look at how you can change.
Read blog »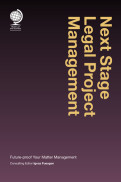 23 June 2021
David Skinner, Karen Dunn Skinner
David Skinner and Karen Dunn Skinner, co-founders at Gimbal, discuss online matter management boards. Want to stop spending ages scrolling through your inbox? Find out how to manage your remote team successfully here.
Read blog »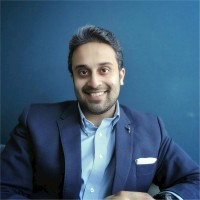 21 June 2021
Mayank Sharma
Mayank Sharma, Project Manager at ProSearch discusses the future of the e-discovery landscape. Where is the industry heading?
Read blog »