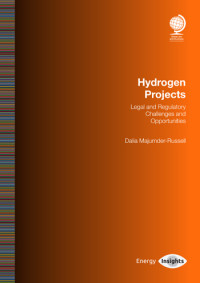 Publication date: Sep 2021
Hydrogen, the most abundant element in the universe is often cited as the key to unlock the decarbonisation of sectors such as transport, heating and industrial processes, while also transforming the role that renewable energy plays in the electricity mix. This Special Report considers the key legal and regulatory challenges and opportunities in developing, financing and operating hydrogen projects. Written for a legal and non-legal audience, it will appeal to those looking for a deeper understanding of the opportunities in the hydrogen sector and ways in which some of these may be realised.
More details »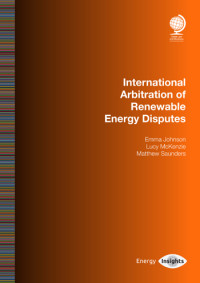 Publication date: Aug 2021
The increase in renewable energy capacity globally and the complex and relatively untested nature of renewables projects and the contracts underlying them give rise to a wide range of potential disputes. Written for both a legal and non-legal audience, in light of the increased prevelance of these disputes, this Special Report considers the scope for disputes in the renewables sector, how they can be avoided, and how arbitration can best be deployed to prevent delay and help push energy transition forward.
More details »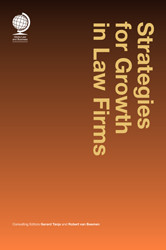 Publication date: Mar 2021
Increasingly, international law firms are making it a strategic priority to expand their professional reach and enter new markets. Strategies for Growth in Law Firms provides in-depth insights, practical tools and case studies covering the methodologies, execution and implementation of growth strategies for law firms. In addition, it gives an overview of developments in the main international legal markets and of the different international growth strategies pursued by international law firms, the Big Four and alternative legal service providers.
More details »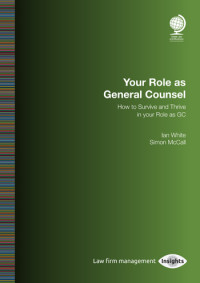 Publication date: Mar 2021
By guiding you through the first 100 days in a significant role, this Special Report seeks to address some of the challenges of the demanding role of General Counsel. It will show you how to navigate between acting as wise counsel to management while leading your team successfully. It is a must-read for any current or aspiring GC, in-house legal teams, HR directors, CEOs and private practice lawyers who wish to know what to expect from the in-house teams.
More details »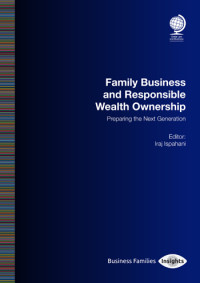 Publication date: Jul 2021
This Special Report aims to develop a shared mindset and better understanding across and between the generations, focusing in particular on matters from the perspective of the next generation. It covers key issues pertaining to the important and often complex transitions that all families face, as well as themes which are highly relevant for wealth and business owning families at a time where there is an increasing focus on responsible capitalism.
More details »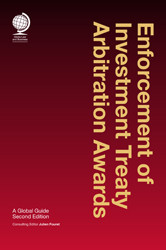 A Global Guide, Second Edition
Publication date: Jan 2021
The growth in cross-border investments in an increasingly globalised economy means that there are more international disputes between foreign investors and states than ever before. Spearheaded by leading arbitration practitioner, Julien Fouret, this second edition brings together 70 experts to provide substantive analysis of recurring issues at the award enforcement stage plus practical perspectives on enforcing awards based on investment treaties.
More details »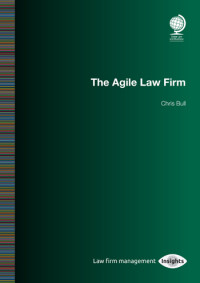 Publication date: May 2021
This Special Report is the essential guide for every law firm leader who wants to move beyond the reactive to the strategic adoption of proven agile principles. Being able to adapt smartly to client needs, competitor threats and employee expectations are at the core of this report, which is built around a self-assessment tool and practical framework for implementing Agile. It also provides examples of Agile programme outlines for law firms large and small which can be adapted depending on individual needs. In short, this report includes everything law firm leaders need to get started on their own agile journey.
More details »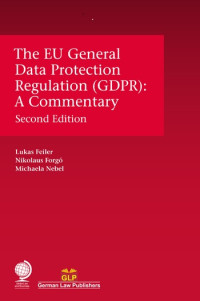 A Commentary, Second Edition
Publication date: Oct 2021
The GDPR, one of the toughest privacy and security laws in the world, imposes obligations onto organisations everywhere that collect or target data relating to people in the EU. This commentary provides a detailed examination of the individual articles of the GDPR and is an essential resource aimed at helping legal practitioners prepare for compliance. The second edition includes guidelines on the interpretation of the GDPR published by the European Data Protection Board as well as new case law by the Court of Justice of the European Union.
More details »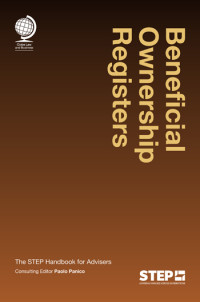 The STEP Handbook for Advisers
Publication date: Aug 2021
Beneficial ownership registers were introduced in the European Union (EU) under the 4th and 5th Anti Money Laundering Directive, with the ultimate goal of promoting increased transparency in the financial markets. This book, prepared in association with STEP and the first to comprehensively approach this topic, provides an in-depth analysis of the beneficial ownership registers legislation in a number of EU jurisdictions as well as the UK and US.
More details »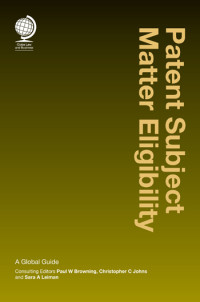 A Global Guide
Publication date: Sep 2021
This title explores patent-eligible subject matter across major jurisdictions and technologies. With succinct discussions of case law, patent office practices, and practical prosecution strategies, this guide is intended to help patent practitioners determine where to consider filing applications, the risks and benefits of certain claim types and language, and how to increase the strength of their clients' global patent portfolios.
More details »
See all recently published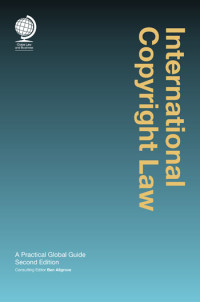 A Practical Global Guide, Second Edition
Publication date: Dec 2021
The second edition of International Copyright Law features up-to-date contributions from experts in over 30 jurisdictions worldwide, setting out the legal framework of their copyright laws and how to protect and exploit rights in creative and entrepreneurial works. It covers the types of work that can be protected, formalities for and duration of protection, rules relating to the ownership of copyright works, defences and infringement.
More details »
10 Core Areas of Professional Development
Publication date: Nov 2021
Through exploring ten core areas of professional development for lawyers, discover in this book how to unleash yourself from your barriers and future-proof your legal career today. Content covers everything from self-discovery, through to thought-leadership and pitching as well as the skills and behaviours that underpin success. It will help senior level lawyers looking to build a lasting reputation, successful practice and sustainable, balanced career and provide clarity about your value and a deeper understanding of how to develop client relationships, as well as uncovering challenges to your progress and identifying priority next steps to make everything you do more effective.
More details »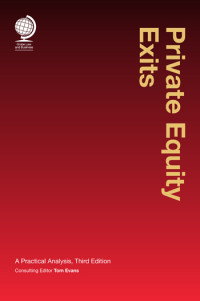 A Practical Analysis, Third Edition
Publication date: Jan 2022
This practical guide features contributions by leading specialists (including from Latham & Watkins, Linklaters, Macfarlanes and Ropes & Gray) on a range of topics linked to the exit of private equity investments. New to the third edition is analysis on emerging and established trends impacting exit terms, including early management liquidity, the prevalence of insurance solutions and related party or fund-to-fund exits.
More details »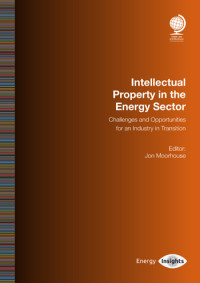 Publication date: Mar 2022
The management of IP in the energy sector is arguably more important than ever. This Special Report looks at the challenges and opportunities that intellectual property issues present for different areas of this broad and rapidly changing sector, including upstream, downstream, renewables, digitalisation, Standard Essential Patents and brand and reputation. It is essential reading for legal advisers and anyone in a commercial role dealing with the energy sector who is seeking a deeper understanding of the vital role intellectual property plays in shaping and achieving business objectives.
More details »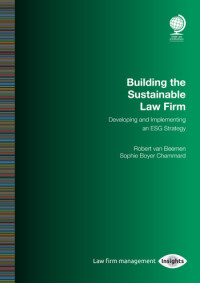 Publication date: Mar 2022
This Special Report looks at the business drivers for sustainability in law firms and offers a practical toolkit to guide law firms on their ESG journey. It discusses how the development of robust, long-term ESG initiatives can provide law firms with manifold benefits, including the opportunity to gain competitive advantage; attract, engage and retain clients and employeees; increase value and service offerings to clients; and enter new markets.
More details »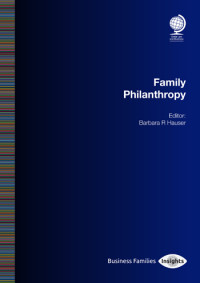 Publication date: Feb 2022
Family philanthropy around the world is a dynamic and important part of the overall social change landscape. This Special Report aims to demystify the topic and presents in a clear and easy-to-understand format the philanthropy choices available to families. It covers a variety of topics including: how families can make decisions about their philanthropy activities; donor advised funds; ways in which families can support cultural organisations, such as museums; and leaving a legacy for the next generations.
More details »
Publication date: Nov 2021
This Special Report identifies the conflicts between the different generations currently working in law firms, which, if they continue on their current trajectory, will compromise the long-held traditions and culture within the legal profession. It will address how generational differences set up conflicts between colleagues and will promote different ways to create positive change and harmony within firms. It contains a key analysis of why associates leave, the cost of turnover (which is in the billions of dollars), and what law firms can do to increase retention and productivity.
More details »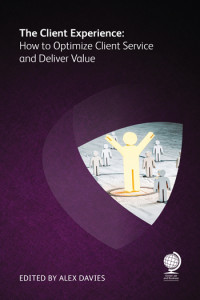 How to Optimize Client Service and Deliver Value
Publication date: Nov 2021
The Client Experience: How to Optimize Client Service and Deliver Value looks at the client experience from end-to-end, from client listening programs to journey mapping, from customer audits to how legal tech can help improve the way a client interacts with a law firm throughout its relationship. A client-centric business model is essential for future law firm success and the authors of this far-reaching title utilize their own experience and real-life case studies to drill down into the importance of maintaining the one thing no business can do without: its client.
More details »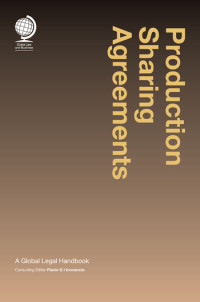 A Global Legal Handbook
Publication date: Nov 2021
This title is the first comparative treatment of Production Sharing Agreements and provides a comprehensive, in-depth overview of PSAs in key oil and gas jurisdictions around the world. It offers a rich, critical analysis and evaluation, and features contributions from an international group of leading experts and academics who address the legal, economic and political aspects of PSAs.
More details »
See all forthcoming titles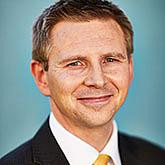 22 July 2021
Andy Poole
Andy Poole, Legal Sector Partner at Armstrong Watson, discusses the effect of COVID-19 on law firm management. Did it change the requirements of managing a law firm? How do we move into the future?
Read blog »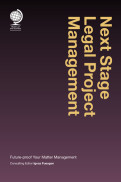 23 June 2021
David Skinner, Karen Dunn Skinner
David Skinner and Karen Dunn Skinner, co-founders at Gimbal, discuss online matter management boards. Want to stop spending ages scrolling through your inbox? Find out how to manage your remote team successfully here.
Read blog »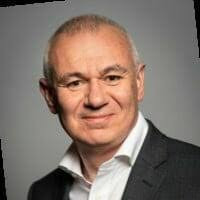 23 June 2021
Chris Bull
Chris Bull, Author and Legal Consultant, discusses the natural advantage of the agile law firm post COVID-19. Has the pandemic been disruptive to your law firm? Now is the time to look at how you can change.
Read blog »