Law firm management
To Innovate or Not to Innovate: A Blueprint for the Law Firm of the Future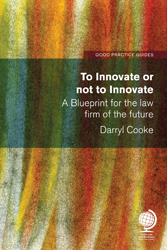 This book will show you how to reinvent yourself to create a culture that encourages and spawns innovation at every level, both on the micro and macro levels. It leads you through the creation of the infrastructure that is necessary to encourage creativity and that is unique to law firms.
Price: £65.00
Regulation, Compliance and Ethics in Law Firms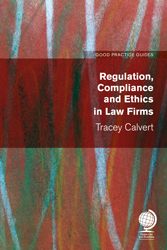 It is essential that law firm owners and managers acknowledge and have strategies to accommodate risk management, regulatory and legal compliance and ethical values in their business and an understanding as to how this will be achieved. This guide is intended to provide lawyers with the language, arguments and practical solutions which are needed.
Price: £65.00